The Delhi police has booked two Jamia Millia Islamia students, Meeran Haider and Safoora Zargar, as well as former JNU student Umar Khalid, under the anti-terror UAPA for hatching a conspiracy to incite the Delhi violence. Several social media users asked if there was any news of Komal Sharma.
Two months before coronavirus became a household name, Delhi witnessed a different kind of horror. February's clashes over the Citizenship Amendment Act, which left 53 dead, and hundreds injured over three days, was the most violent the streets of the capital have been since the anti-Sikh riots in 1984.
Now, in April, as the state continues to grapple with the deadly Covid-19 pandemic, the Delhi police has booked two Jamia Millia Islamia students, Meeran Haider and Safoora Zargar, as well as former JNU student Umar Khalid, under the anti-terror Unlawful Activities (Prevention) Act for hatching a conspiracy to incite violence.
The timing of the arrests, as well as the use of the draconian UAPA act drew the ire of social media users on Tuesday, including senior advocate Karuna Nandy.
While India is in health Emergency mode focussing on COVID 19, the State is sneaking on with its fascist agenda using laws like UAPA in outlandish factual situations, to implicate those it doesn't like. So that bail becomes extremely difficult. https://t.co/iXb7NY4PeC

— Karuna Nundy (@karunanundy) April 21, 2020
Haider and Zargar, who are both members of the Jamia Coordination Committee, were arrested earlier this month. Haider, a PhD, also happens to be president of the Rashtriya Janata Dal's Delhi youth wing. They were accused of instigating large-scale communal violence in the capital.
The FIR against Khalid, meanwhile, also accuses him of having given provocative speeches with the intent to "spread propaganda" during US president Donald Trump's visit in February among other things. Well-known documentary filmmaker Anand Patwardhan called this FIR and the arrests a witch hunt, while reiterating that protests against the CAA were both non-violent and pro-Constitution.
THIS IS A COMPLETE WITCH HUNT !
Umar Khalid I know personally as a responsible young man dedicated to democracy. The others booked i don't know personally but know that anti-CAA movements in India are in defense of the Constitution and were non-violent…

— Anand Patwardhan (@anandverite) April 21, 2020
Over 35 civil society organisations, including a number of prominent faces like Ratna Pathak Shah, Mahesh Bhatt, and Anurag Kashyap, agree with the filmmaker and have condemned the arrests, according to reports. These groups accused the police of taking "retaliatory revengeful action" against anti-CAA protestors.
Do the Delhi Police think we're idiots, to believe Umar Khalid & Jamia students Meenan Haider & Safoora Zargar caused the Delhi riots?

A shameless, insidious attempt to deflect responsibility from the perpetrators, & demonize victims, anti CAA protestershttps://t.co/yyWiiWt3XK

— Vakasha Sachdev (@VakashaS) April 21, 2020
Falsely framing and arresting student activists, essential service ? Shame! Stop vilifying muslim voices of dissent. Release Meeran Haider immediately. #StateTerrorDownDown pic.twitter.com/d0Yx6yBp2E

— Jamia Coordination Committee (@Jamia_JCC) April 1, 2020
A few also took to social media to question why no action had been taken against a certain "Komal Sharma", an ABVP activist who was apparently seen in the viral videos days before the violence, wielding a hammer, and destroying property on the JNU campus. Screenshots of her conversation, where she seems to admit to her crimes, began doing the rounds soon after the JNU violence.
Delhi Police has registered UAPA case against Umar Khalid

The only way he can save himself now is "If he changes his name to KOMAL SHARMA"

— Nehr_who™ (@Nehr_who) April 21, 2020
Despite this backlash, the Delhi police on Monday stood its ground on Monday, claiming that the arrests were made after analysis of forensic evidence, and that investigations were carried out impartially.
Whether that's true or not will, no doubt, continue to be argued. But even as the J&K police arrests two journalists under the same act, prompting the Editor's Guild to put out a statement, a pattern seems to be emerging: No dissent will be tolerated in this country.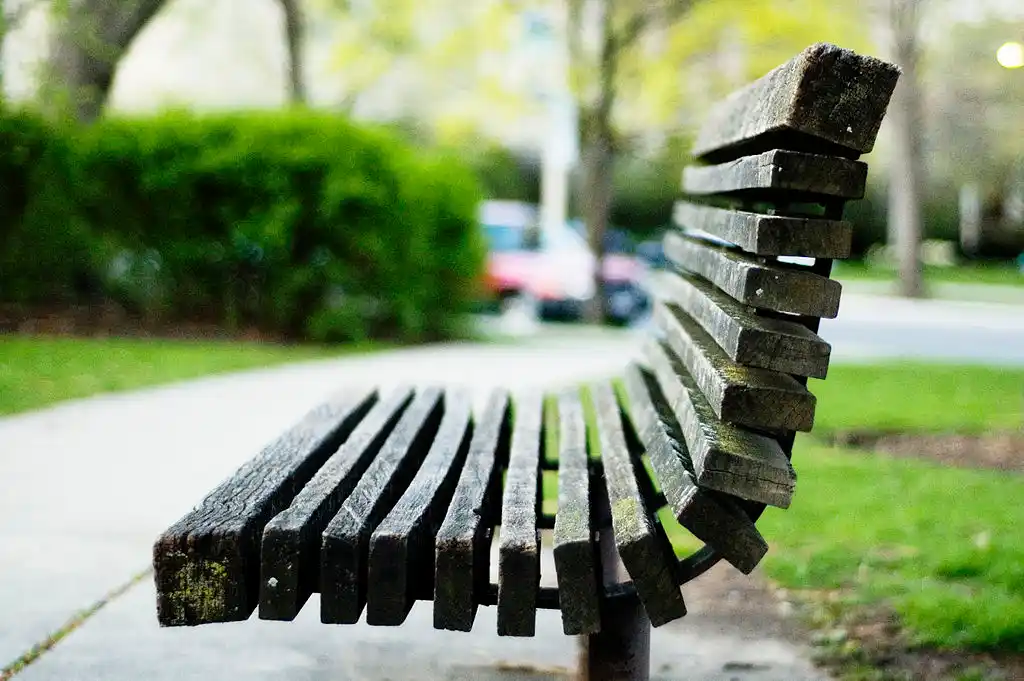 The Arré bench delivers stories that mattress. It hasn't achieved much sofar. But it's getting bedder.