Uttar Pradesh's Water Minister Mahendra Singh has asked officials to hold prayers and offer flowers to rivers to control flooding. Let's hope that's not his only plan.
In India, a trend is emerging of officials and leaders looking to solve emergencies with a prayer, quite literally. After Rajya Sabha member Ramdas Athawale's "Go corona go!" prayer service was turned into a meme, now it is the turn of Uttar Pradesh minister Mahendra Singh to come up with an odd solution for rising floods in the state. Singh, the state water resources minister and Bharatiya Janata Party member, ordered the irrigation department to hold pujas by the rivers to control the floods.
With the water level of several rivers rising in Uttar Pradesh, state water resources minister Mahendra Singh has instructed the irrigation department to hold regular pujas (prayers) by those rivers in order to "control" possible flooding.https://t.co/Y5xEHcy4Wo

— The Wire (@thewire_in) July 13, 2020
With the monsoon season on in full swing, continuous rain is causing flooding in many states. Bihar and Assam are two other states that have been affected by floods. While relief efforts and disaster management are the need of the hour, the UP water minister's spokesperson defended the decision to hold pujas as a flood control measure, issuing a statement that said, "It is not a new tradition. Hindus consider rivers as goddesses and worship them. The field staff should also do the same to contain floods."
RIP Science 🙏https://t.co/rIETY7Ued6

— Md Salim (@salimdotcomrade) July 13, 2020
While UP is preparing for a possible flood situation through the power of prayer, in Assam, one leader is taking a more hands-on approach. Mrinal Saikia, a BJP MLA from Khumtai, personally got involved in rescue efforts, wading through floodwaters to go to the aid of his constituents.
#NDTVBeeps | Mrinal Saikia, BJP MLA from Assam's Khumtai is being praised for wading through waist-high water to rescue people and livestock stranded due to severe floods. pic.twitter.com/ORVhpqed38

— NDTV (@ndtv) July 13, 2020
Saikia did not only come to the aid of the affected people, but also included pets and livestock in his rescue mission. Videos of the MLA helping stranded villagers and extracting animals from flooding shelters has been going viral.
Livestocks are very important for village https://t.co/z9F34GuWBa I m happy to save hundreds of stranded goats from many places. pic.twitter.com/dUIaafGypx

— Mrinal Saikia (@MrinalS66742364) July 12, 2020
If that wasn't impressive enough, Saikia has also set up a mobile kitchen to feed those who have been displaced by the floods. Assam is currently witnessing severe floods, with over 21,000 people having been shifted to relief camps. Even the famous Kaziranga National Park, as well as Orang National Park and Pobitora Wildlife Sanctuary have been badly affected, with over half their area being submerged under the waters.
Glad to see our boys feeding the flood affected people in the https://t.co/kVdS2dvJC3 mobile kitchen has been feeding people since yesterday evening. pic.twitter.com/KFJt3m4Vg4

— Mrinal Saikia (@MrinalS66742364) July 13, 2020
If anyone says that diversity in India is shrinking, please point them to these two vastly different approaches to tackling the same problem, by leaders of the same party.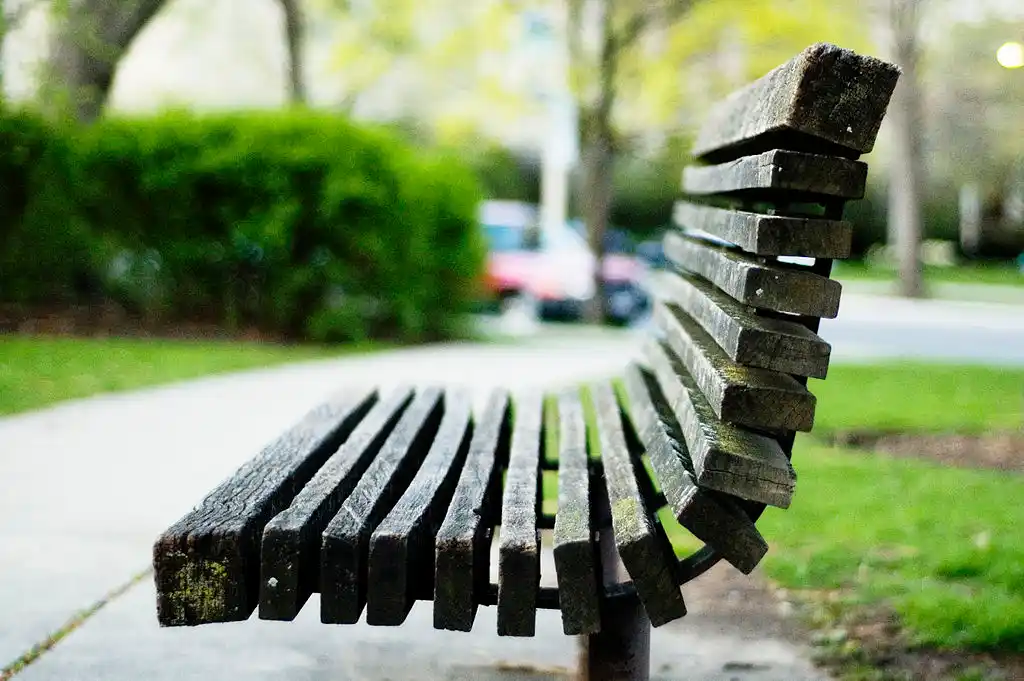 The Arré bench delivers stories that mattress. It hasn't achieved much sofar. But it's getting bedder.