For the gay men of Mumbai, clubs like Voodoo were where clandestine love bloomed. Gone are the days, when Bollywood songs, not gunshots rang loud.
Igrew up in the slums of Golibar in Mumbai without the slightest clue that I was gay. I knew I liked men, I knew I was different and I had words like chakka, hijra, and gud hurled at me for years. All through my growing years, I was simply alone in my weirdness, unable to talk to anyone about what I was going through.
Until the party.
It was the late '90s and I was all of 18. I took the train to work every day and a bunch of young men who gathered at Andheri station always caught my eye. They stood out; they were different somehow. I noticed the tight jeans, the hint of make-up on their faces, the effeminate body language. And just as I noticed them, I caught their eye too. But neither side made the first move.
One day, as I got off the train, I could sense someone following me. I turned around and saw that it was one of the young men from the group. After two days, he finally gathered the courage to say hello.
I was suddenly shy. "Hi," I replied. He was a few years older than me – tall, dusky, bespectacled. To me, he was beautiful.
"We are all going for a party," he said. " Do you want to come along?"
I answered in the affirmative. With all my heart, I wanted to go wherever these strangers, who felt like friends, wanted to take me.
The party was later in the week so there was not enough time for preparation. I went with my new friends to Hill Road, looking for cheap fabric. The plan was to buy reams of shimmery fabric and go coordinated in sequinned tops. I picked black, someone else chose blue, the truly daring went for red.
Came Friday, and we headed to Golden Gate in Fort. It was a Chinese joint, which was converted into a quick party pad for the night with streamers and glittering lights. When I walked in, I knew I had finally found my tribe.
The men were good-looking and dressed to the nines. The gym-toned bods, the tight clothes, the glitter – they all looked like film stars to me.
I did not drink, I did not smoke, but it turned out to be the most exhilarating night of my life. Men openly grinded up against each other as Saat Samundar Paar blared from the sound system. The vibe was intoxicating – reckless, free, and seductive. For the first time in my life, I danced with abandon, mimicking the popular star Divya Bharti's coquettish moves, pumping my chest, gyrating my hips. I wanted to seduce; I wanted to be seduced
That night, I felt like I was reborn. That night, I found my place in the world.
One moment you are having the best night of your life, and the next you are huddled on the floor of the police station.
I started living for those nights. These gatherings were announced in private Yahoo chat rooms, my favourite was chat room Number 8. Here you could talk to other gay men, go on blind dates, discuss what to wear to the next party. No one ever used their picture in the chat rooms and phone numbers were never exchanged. Coming out was not an option for most people during those days.
This is when I first heard of Voodoo, a gay haunt, which finally crumbled a decade later. The community gathered at this watering hole – expats, tourists, regulars, everyone. And once the bar closed, the open-air after-party kicked off in front of the Taj. Here we bummed cigarettes off strangers, gathered the courage to speak to the crushes we had been nursing from afar, and found love.
Looking back, it seems like a much happier, safer time. There were no yoga gurus calling homosexuality a disease, no Facebook pages dedicated to harassing queers, no rallies decrying my sexuality as a sin. The cops did not bother us, because they did not know we were gay. We were just a bunch of men standing around, smoking cigarettes. You can't hate the unknown; we flew under the radar and there was always safety in numbers.
Those were heady days. It was at one of these parties that I was first introduced to the man who would be my partner for the next six years. Thanks to these parties, my family came to terms with my identity. They saw me getting dressed for my monthly rendezvous. I stepped out of the closet in my shimmery party outfits and they knew. There was no longer the need to sit and talk.
***
From one party every month, we now have a party every week. Fifteen years on, the venues are spread across the city, from five-star hotels to house parties. You can now get an invite on Facebook and post pictures of it on Instagram.
But today the danger is palpable. The bubble can burst anytime. Someone can shame you for your love; someone can shoot you. The roar against our "immoral ways" is sometimes deafening. I was caught during a party, which made headlines next day – "Cops bust gay rave at Oshiwara." One moment you are having the best night of your life, and the next you are huddled on the floor of the police station, waiting to hand over ₹1,200 which will buy you freedom.
A lot has changed and a lot remains the same. Section 377 has deemed our love "illegal and unnatural" then and it continues to be a vehicle of terror and hatred even today. Members of the community continue getting hunted and we continue to mourn. But we also continue to party and I continue to dance to Saat Samundar Paar.
As told to Kripa Krishnan.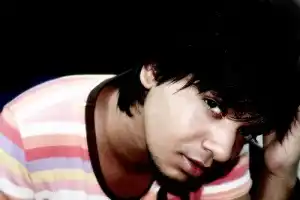 Inder Vhatwar is a LGBTQ activist, pink entrepreneur, and a prominent fixture in the gay club scene in Mumbai.