A Dalit couple in Madhya Pradesh's Guna were assulted by the police who also destroyed their crops. Left with no choice, the husband and wife consumed pesticide and are now battling for their life.
Just as the country was recovering from the news of the gruesome custodial deaths of Jayaraj and Bennicks in Tamil Nadu, another case of police high-handedness has come into the spotlight — this time from Madhya Pradesh's Guna. A Dalit couple was reportedly left with no choice but to consume pesticide, in a bid to commit suicide, after the police allegedly approached their land on Tuesday and began destroying their crops, reports said.
ALERT: GRAPHIC CONTENT
In MP's Guna, a Dalit farmer couple consumed pesticide in front of his children, police officials after Guna authorities started destroying their crops with a JCB to evict them from a govt-owned land. My report for @TheQuint https://t.co/jA76YX9Vru

— Asmita Nandy (@NandyAsmita) July 15, 2020
The administration claimed that the 5.5 acres of land, on which the couple had been farming, belonged to the government and labelled Ram Kumar Ahirwar and Savitri Devi as illegal encroachers.
The Dalit couple, meanwhile, say they had been farming there for years. When they saw the police bulldozing their crops, they drank the pesticide, because they had a debt of ₹3 lakh, and saw no other way out.
"We don't know whose land it is. We've been farming on it for a long time. When our standing crop was destroyed, we didn't have any option but to kill ourselves," Savitri Devi was quoted as saying.
Following this act, they were beaten by officers, even as they were being dragged to an ambulance. A disturbing clip showing the assault was shared widely on social media.
This is inhuman! How can people in uniform behave like this??!!!!!! https://t.co/EM7QRoxcbX

— Kritika Kamra (@Kritika_Kamra) July 15, 2020
Another image of the Dalit couple's children holding on to their parents' unconscious bodies broke hearts on Twitter. When the kids tried to help their parents, they were verbally abused and pushed aside by the police, NDTV reported.
A child holding onto his father who was brutally thrashed by Madhya Pradesh police in tiger Scindia's Guna district and who ended up drinking pesticide as a result. If this image doesn't break your heart and make you angry then you don't have a heart. Horrific. pic.twitter.com/IxrCPRd7ie

— Rohini Singh (@rohini_sgh) July 15, 2020
MPPolice top leadership shd introspect how these men &women in uniform are any different from lawless mobsters. Suspensions and transfers alone bring no justice to the poor victims. Time for ruthless action against brutality and the courage to usher in systemic accountability. pic.twitter.com/qfgK83svW0

— Indian Police Foundation (@IPF_ORG) July 16, 2020
The husband and wife are now stable and recuperating in a hospital. However, a number of cases have been filed against them, even as Guna's district collector gave the police officers a clean chit. "Had the team (the police) not acted, the couple could have died and more cases could have taken place," he said, to much outrage online.
Guna collector gave a clean chit to police – Our team had to act only after the couple consumed pesticide and had to be rushed to hospital, Had the team not acted, the couple could have died and more such cases could have taken place. @ndtv @ndtvindia#Guna @GargiRawat pic.twitter.com/8v0R1d0H2T

— Anurag Dwary (@Anurag_Dwary) July 15, 2020
Congress leader Rahul Gandhi shared the video on Twitter and wrote, "Our fight is against this mentality and injustice."
हमारी लड़ाई इसी सोच और अन्याय के ख़िलाफ़ है। pic.twitter.com/egGjgY5Awm

— Rahul Gandhi (@RahulGandhi) July 16, 2020
Madhya Pradesh Chief Minister Shivraj Singh Chouhan has now ordered an inquiry and removed the district collector, S Vishwanathan, and superintendent of police Tarun Nayak. Some on social media called for the chief minister's resignation as well.
The outrage was triggered when the Dalit couple attempted suicide after the officials thrashed them when they protested against their removal from the government land at #Jaganpur village near #Guna. #MadhyaPradesh | @Rahul_Noronhahttps://t.co/zlPAny6N1t

— IndiaToday (@IndiaToday) July 16, 2020
As the story continues to pick up steam, hopefully those actually responsible for grabbing the land, and the officers responsible for the merciless beating, will be taken to task.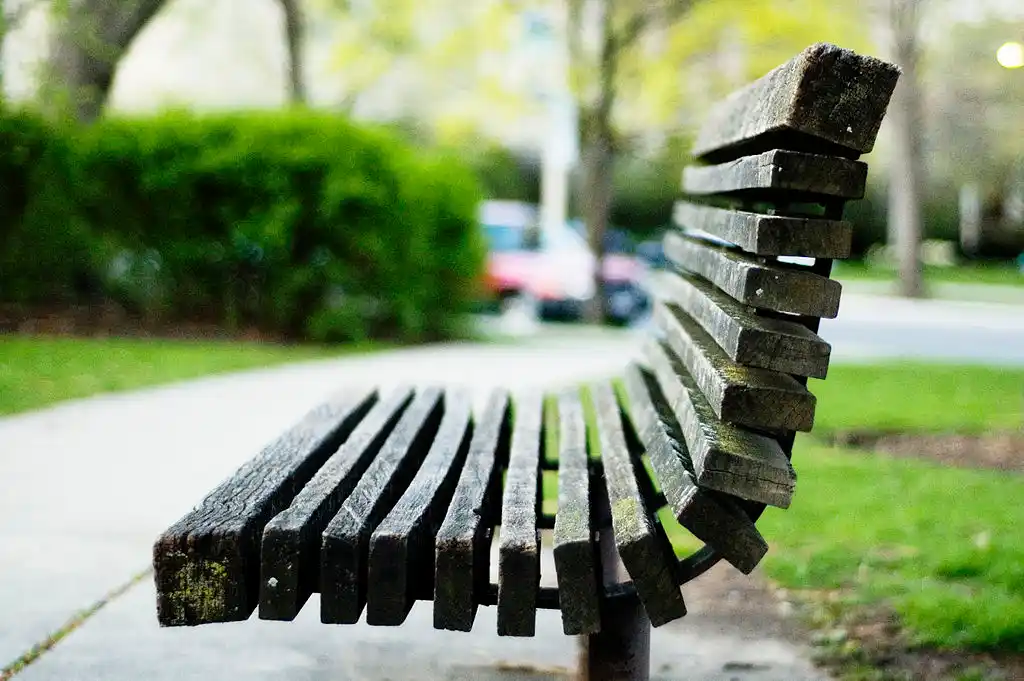 The Arré bench delivers stories that mattress. It hasn't achieved much sofar. But it's getting bedder.