The deaths of a father-son duo in Tamil Nadu's Tuticorin, while in judicial custody, has led to shock and outrage in the district over the last two days. The two were allegedly sodomised in custody. They had been arrested last Friday for keeping their shop open past curfew.
The deaths of two men in Tamil Nadu's Tuticorin while in judicial custody has led to shock and outrage in the district and on social media over the last two days.
Hundreds gathered in Tuticorin on Friday to protest the deaths of the father and son who were arrested last Friday for allegedly keeping their shop open past curfew, and according to recent reports, were tortured by police officers while in custody.
A day after their deaths, the family of the shopkeeper and his son — identified by some reports as Jayaraj and Fenix — alleged that there were several telltale signs of tortute on the two bodies, and have demanded that the officers involved be charged with murder. Several shops stayed shut in Tuticorin district in solidarity.
While the police say that the men had hurled abuses at them, and suffered internal injuries after they "rolled on the ground", a Chennai publication has quoted eye-witnesses as saying the men were allegedly sodomised with lathis, apart from being brutally assaulted by two officers.
A DMK MP, who represents Tuticorin, has now written to the National Human Rights Commission over the custodial deaths…
Tamil Nadu: DMK MP Kanimozhi Karunanidhi writes to National Human Rights Commission (NHRC) over the alleged custodial deaths of a man & his son who were arrested for allegedly violating lockdown restrictions in Tuticorin district on June 19.

— ANI (@ANI) June 26, 2020
While several social media users spoke out against the alleged police brutality with the hashtag "JusticeforJayarajandFenix".
Two people in Tamil Nadu were killed just because a shop was open a little over the curfew timing. Are you seeing the problem here? Both of them were assaulted by the police until they died.
Arrest the officers. Suspending them is not enough.#JusticeForJeyarajAndFenix

— Rashiᶻ³🧸 (@zaynsgummybearr) June 26, 2020
A few were quick to remind us of our outpouring support for the Black Lives Matter movement, and urged Indians to show equal support to these two men.
Black Lives Matter is a convenient stance because it doesn't question about casteist and facist hypocrisy about your own country. Police brutality is police brutality. Activism can't be selective or convenient. #JusticeForJeyarajAndFenix

— r/gay (@shutupyamehul) June 26, 2020
Ashamed to say that mainstream TV news has let down South India yet again.

Hours were spent covering USA's BLM, but no focus on the gut-wrenching details of Police brutality in Tamil Nadu's Tuticorin. Demand #JusticeforJayarajAndFenix, cops need to be given strictest punishment

— Saahil Murli Menghani (@saahilmenghani) June 26, 2020
#JusticeforJayarajAndFenix
police brutality will not be tolerated
The govt is deciding between transfer and suspension for the cops involved ???
Now what happened to everyone who spoke about floyd and BLM ? We support what trends in the west, and not our own?#ALLLIVESMATER

— Samyuktha Hegde (@SamyukthaHegde) June 26, 2020
Taking note of these shocking events, the Madras High Court has now taken up the matter and has demanded the post-mortem reports be shared with the bench, as well as that the police file a report into the deaths by Friday.
#Breaking | Custodial death in Tamil Nadu's Tuticorin: Postmortem report to be submitted to Madras HC.

Shilpa Nair with details. pic.twitter.com/01Dp5Ybdfq

— TIMES NOW (@TimesNow) June 26, 2020
The two police officers, whom the family accused of killing the shopkeeper and his son, have been transferred. But there have been several calls for stricter punishment.
Will we and can we see law taking its course and punishing the guilty without any further delay in #Jeyaraj and #Fenix case? The culprits cannot and should not get away. A family has lost their most loved ones. Justice delayed is justice denied. #JusticeForJeyarajAndFenix

— KhushbuSundar ❤️ (@khushsundar) June 26, 2020
India is probably the one country where police brutality during lockdown were shared as funny forwards on WhatsApp. Police in this country get away with bare terrorism with next to no consequences. They're quite literally untouchable #JusticeForJeyarajAndFenix

— Ash (@Pewiwannadiepie) June 26, 2020
With the pressure now mounting on authorities, hopefully the Tuticorin deaths will now be investigated in more detail, and we may soon see justice for Jayaraj and Fenix.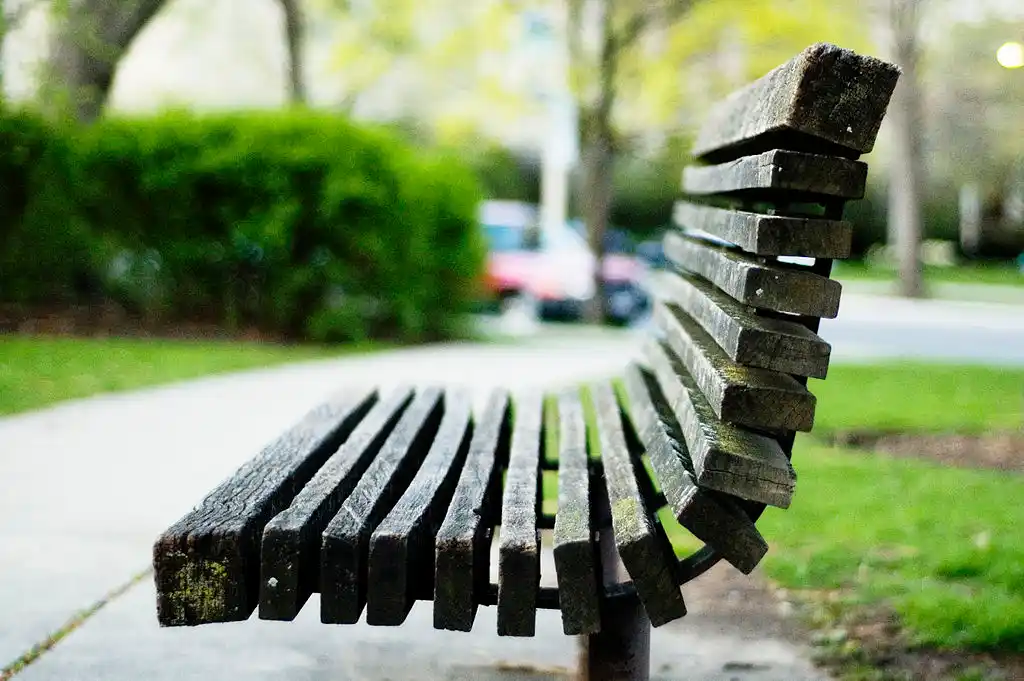 The Arré bench delivers stories that mattress. It hasn't achieved much sofar. But it's getting bedder.