Shyam Rasoi in Nangloi in Delhi, is a standout restaurant: It offers hearty thali meals to paying customers. The key difference is that diners at Shyam Rasoi pay a bill of just one rupee. The rasoi, set up in a vacant factory, feeds close to 2,000 people every day.
Eating out in Indian cities can often be an expensive habit. Going to a restaurant or an eatery for a meal is usually accompanied by a large bill, often costing hundreds or even thousands of rupees. Against this backdrop, Delhi's Nangloi's Shyam Rasoi is a standout, offering hearty thali meals to paying customers. The key difference is that diners at Shyam Rasoi pay a bill of just one rupee.
Pravin Kumar Goyal set up the rasoi in Delhi's Bhooton Wali Gali two months ago, and has been generously feeding all diners at such low rates that it crosses territory from being a bargain to an act of charity.
Can you imagine someone offering you a complete thali for just Re 1? Well, visit Nangloi's Shyam Rasoi in Bhooto Wali Galihttps://t.co/lR92NhJWoT

— HT Delhi (@htdelhi) October 11, 2020
"Daily we feed 1,000 to 1,100 people here and also provide parcel in nearby areas such as Inderlok, Sai Mandir, via three e-rickshaws. Altogether around 2,000 Delhiites eat here from Shyam ki Rasoi," said the 51-year-old Goyal while talking to ANI. The thali platter at Shyam Rasoi is a sumptuous spread, and customers can enjoy rice, roti, soya pulao, paneer, soybean, and halwa. Goyal also said that the menu changes every day.
Delhi: 'Shyam Rasoi', near Shiv Mandir in Nangloi is serving food to people at Re 1.

Praveen Goyal, owner says "People donate in kind & help financially. Earlier the cost of food was Rs 10, but we reduced it to Re 1 to attract more people. At least 1,000 ppl eat here each day." pic.twitter.com/QKJ3htAsQN

— ANI (@ANI) October 11, 2020
When Goyal opened the kitchen, he was initially selling the meals at a cost of ₹10. However, it was reduced to ₹1 in a bid to attract more people, a decision which has paid off as hundreds of people flock to the rasoi every afternoon between 11 am and 1 pm for lunch. Set up in a vacant factory, Shyam Rasoi runs on donations from well-wishers, both in the form of digital payments as well as contributions in the form of rations and foodstuff. The kitchen also operates in the morning, selling tea and snacks at the same price of ₹1.
'Shyam Rasoi' is the name of the food stall near Shiv Mandir in Delhi's Nangloi area. The USP of their venture is that they offer a complete lunch thali at just Re. 1. The timings for availing the unique lunch thali are 11 am to 1 pm.https://t.co/CGm7yJBGmS

— SK Iyer (@iyer_sk) October 28, 2020
As the saying goes, "there's no such thing as a free meal." But the next best thing is certainly a one-rupee thali at Nangloi's Shyam Rasoi.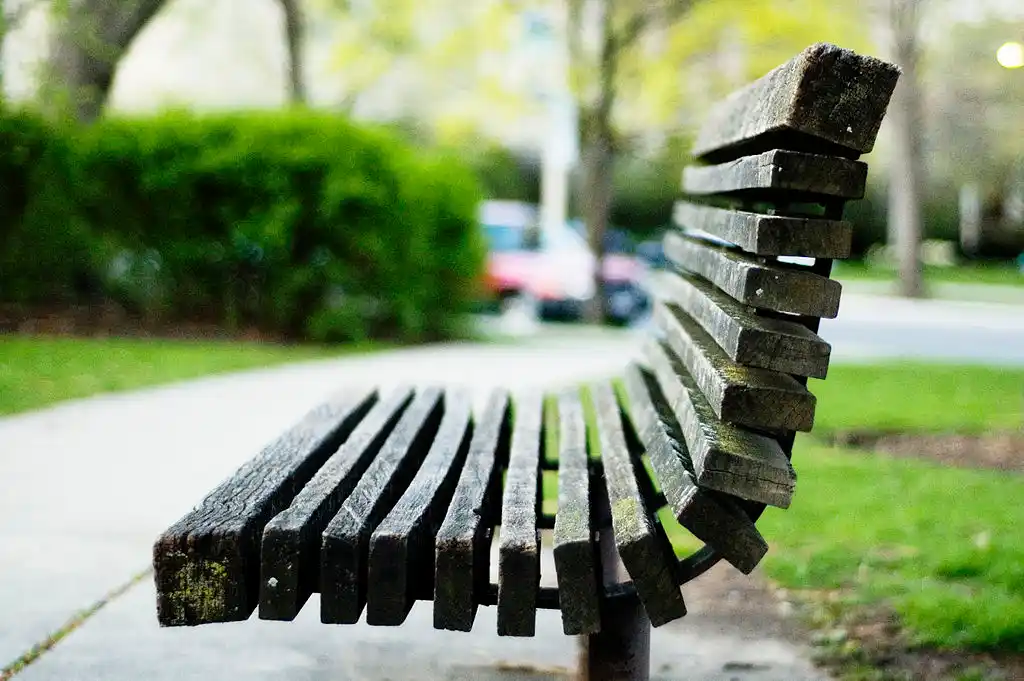 The Arré bench delivers stories that mattress. It hasn't achieved much sofar. But it's getting bedder.