In 2018, we don't introduce ourselves on the internet. Instead, we ration our emotions, perfect our personalities, and assemble our opinions so we can sell ourselves as a faultless commodity. We create a brand of ourselves and then spend all our energy in selling the best versions of ourselves to people on the internet.
"He has only seven followers," I recently told a friend while criticising her chauvinist boyfriend, as if his lack of digital worth was a fitter proof of his foulness than his personality. Hmm, if you really come to think of it, it is, isn't it? At a time when our preferred mode of transaction is digital currency, if he isn't able to sell himself to people on the internet, can he really woo a girl?
You see, since we took to Facebook a few years ago, it has gone from being a harmless staycation, brimming with pictures and song lyrics, to being a directory meant for background checks. There could be a potential soulmate, a dream company, or even God him/herself lurking in disguise on our friend lists. So we draft our statuses a minimum of five times, morphing and mending what we really want to say so that we can present the best versions of ourselves to rank strangers on social media. Nine out of 10 Tinder bios speak of their political leaning, innumerable Instagram accounts advertise their pet-friendliness, and most Hinge profiles are incomplete without yelling out their affinity toward pot and harder drugs from rooftops. We ration our emotions, perfect our personalities, and assemble our opinions so that people on the internet are sold a faultless commodity – one that inevitably holds their attention.
Gone are the days of identifying oneself with a philosophical quote or a fictional character. In 2018, every person introduces themselves by highlighting their product features. "Liberal"? Tick. "Feminist"? Tick. "I <3 gym"? Err pass. Read it all together, and it comes off as an in-depth description suited for a brand on Amazon. We might be a generation of people battling hectic schedules and missing out on a quarter of life per second, but when it comes to connecting with people, we have mastered the art of commodifying on the go.
A couple of days ago, I posted a joke on Facebook. Five minutes and zero likes later, I deleted it. It's as if we refuse to freely express ourselves unless there is somebody listening. Unless it serves a purpose. Unless it furthers our brand. Unless it gets us return customers. Because if a tree falls in a forest and no one is around to hear it… did it really fall? Are our jokes really funny if we don't get at least 50 haha reacts? Is my Instagram poem really meaningful if at least one person does not tell me that I have changed their life? Ask yourself, would you take a stand if you were talking on anything be it the colour of some random dress or Serena Williams if nobody was listening or reading?
If I choose the label of an optimist, then I am required to swim through stinking shit and still find the silver lining, even if it is in the drool running down my exhausted chin.
This taste for an audience is a dangerous one. In a Verge essay on the decline of Snapchat and the makeover of the internet, Helena Fitzgerald writes, "We have arrived at a version where everything seems to be just another version of LinkedIn. Every online space is supposed to get you a job or a partner or a stronger personal brand so you can accomplish the big, public-record goals of life. The public marketplace is everywhere. It's an interactive and immersive CV, an archive. It all counts, and it all matters."
If anything, this sums up our relationship with our digital selves: a mere transaction. Truth is, not a single one of us exists on social media without a motive in mind – we want something in return for our presence. On Facebook, we package ourselves to be worthy of the throne of "Most Progressive Liberal", profiting from our chill factor. On Instagram, we spend hours manufacturing a grid layout to sell an enviable personal brand. And on Tinder and Hinge, we build on our indifference, to garner eager notifications from people who we want to be matched with.
What's worse is that once you build your brand you stick to it. If I choose the label of an optimist, then I am required to swim through stinking shit and still find the silver lining, even if it is in the drool running down my exhausted chin. If I pick anti-capitalist as my brand, then dare I ever be found at Starbucks. And if I want to be seen as hipster, my all-organic "take-out for one" on a lonely night will have to be "bunking a party to Netflix and chill".
In the Netflix gangster family epic, Peaky Blinders, the main protagonist Tommy Shelby says, "Everyone's a whore, Grace. We just sell different parts of ourselves." The maintenance of our online brand is no different – our self-defining narratives are rigid, unrelenting, and inflexible. What we don't realise in our mad obsession to highlight our labels, is that we end up letting others define our worth. It is a self-defeating exercise in exhaustion.
Now excuse me while I go post that Insta selfie I have been perfecting for 27 takes.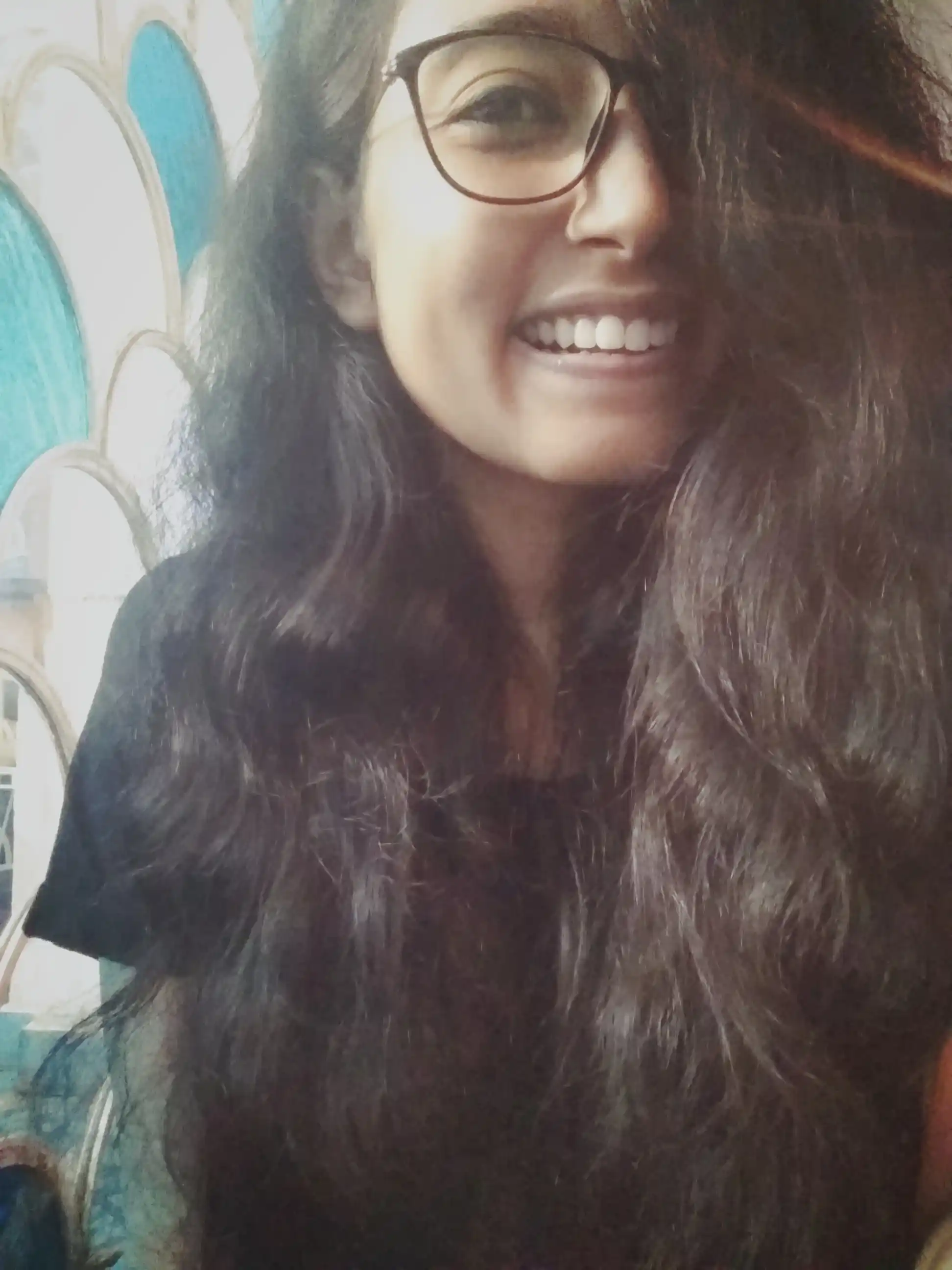 Meghalee is a small sushi-roll, but with daggers. Her hobbies include trying to wrap the world into words, and bungee-jumping on Patriarchy. When she isn't drowning in anxiety, she also likes to breathe.