Comic Munawar Faruqui did not make jokes about Hindu gods, but that "doesn't matter", Indore superintendent of police reportedly told Article 14. The complaint against him was made on jokes overheard during the rehearsals.
In 2002, Steven Spielberg made a sci-fi film called Minority Report that was based on futuristic technology which made it possible for the police to catch criminals before a crime has been committed. In India of 2021, the movie is playing out in real life, where comedians can be arrested for jokes they haven't made but were "going to make".
While most people spent January 1 wishing their loved ones a Happy New Year, comedian Munawar Faruqui was arrested in Indore for allegedly making jokes that hurt Hindu sentiments after a complaint was filed by Eklavya Singh Gaur, son of local BJP legislator Malini Laxman Singh Gaur. Munawar has been in prison for 14 days along with four others for their "indecent" and "vulgar" remarks about Hindu deities. However, there's a dystopian twist to the tale.
According to Article 14, there is no evidence, video or otherwise, and the police have admitted that no jokes were made about Hinduism. The complainant had claimed he overheard rehearsal jokes and action had been taken by the police based on this "oral evidence". The only evidence based on which Faruqui and the others have been imprisoned and bail rejected, is the statement of a Hindu vigilante who has provided no evidence to back his claim.
Vijay Khatri, superintendent of police, praised the vigilantes for being "active and alert". He even stated that "it didn't really matter" whether Munawar had made the comments that were the basis of his arrest. "There was hungama at the venue even before Faruqui could perform. But, we were told (by the complainants) that when they (comics) were rehearsing before the show, they were cracking jokes about Ram, Shiv ji," he said. Khatri pointed out that this indicated the intent that he was going to make jokes about Hindu Gods.
Comedian Munawar Faruqui was arrested in Indore for allegedly making jokes that hurt Hindu sentiments
The report has ignited a massive stir online. Can people be arrested and kept in prison for two weeks over a joke that has not even been made? The police must not charge people based on "intent" but on hard evidence of offences, if any, that have been committed. Else, we are not a country that operates on the basis of law and order but vigilante justice dished out by third parties with the help from the state.
Police had booked five accused under sections 295-A (deliberate and malicious acts, intended to outrage religious feelings of any class by insulting its religion or religious beliefs), section 269 (unlawful or negligent act likely to spread the infection of any disease dangerous to life) and other provisions of the Indian Penal Code (IPC). An application for bail is expected to come up for hearing at the High Court Friday.
The court hearing is expected to be on the basis of facts and evidence, but the damage has already been done. A vigilante group stopped the event, roughed up some people. and along with the state machinery were able to keep five people in jail for jokes that haven't been made.
Munawar Faruqui is not the first comic under attack. Time and again, the authorities are trying to make an example of artists. The space for comedy is slowly eroding. It's a signal, a message, to other comedians as well – that India can't take a joke.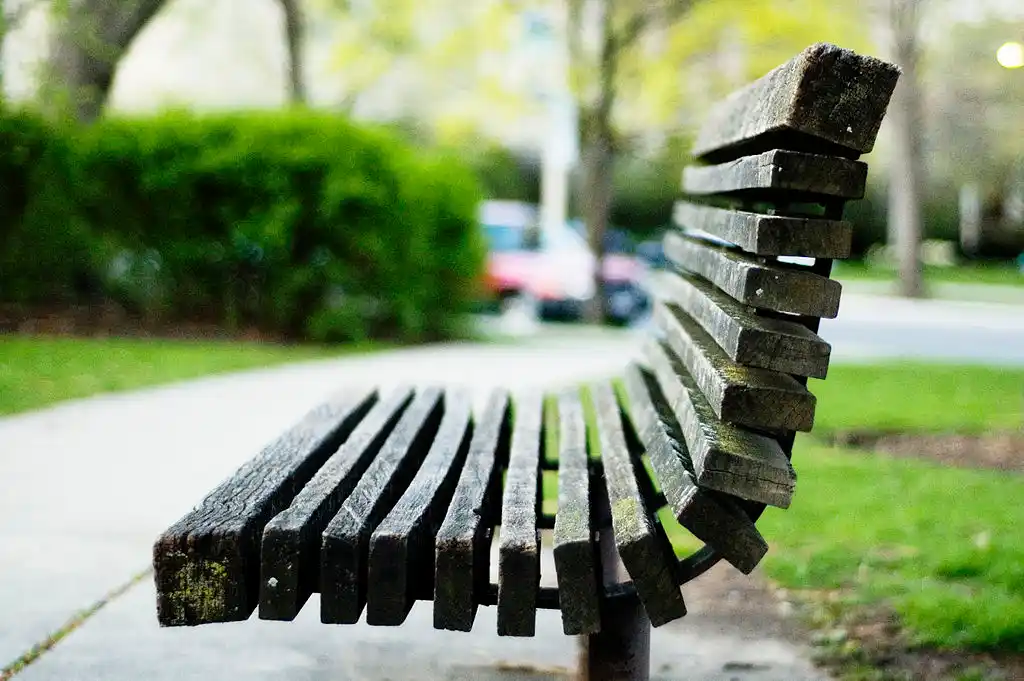 The Arré bench delivers stories that mattress. It hasn't achieved much sofar. But it's getting bedder.