As the case against Chinmayanand gets murkier, it is reminiscent of the way the rape allegations against Kuldeep Sengar, another former BJP leader, unfolded last year. The two might have been expelled by the ruling party, but both these cases prove that the road to justice is long, hard, and bumpy… and often, the reward at the end might be a double-edged sword.
In Uttar Pradesh, the Chinmayanand rape case has yielded another twist: After being arrested this morning by the UP Police's Special Investigation Team, and sent to 14 days of judicial custody, the 23-year-old law student who accused the former BJP minister of rape has "admitted" to charges of extortion brought against her by Chinmayanand, according to statements from the SIT (she had earlier stated clearly that she was being framed). The accused is now accusing the accuser, and the courts now have the unenviable task of sorting through this confusing mess and seeing that some form of justice is delivered to all parties involved.
Chinmayanand's claims of being blackmailed by the woman is a counterweight to the woman's charges – she has accused him of blackmailing her with indecent videos of herself and using them as leverage to continue to sexually exploit her. She claimed that last year, footage of her bathing was shot without her knowledge, and she was forced into visiting Chinmayanand to give him massages, which is when the rapes occurred. These claims were made last month on August 24, in a viral Facebook video, after which the survivor disappeared from her home.
What would prompt a young law student to leave behind her family, friends, and education? In her post, the student did not directly name Chinmayanand; his involvement came to light only after her father named him while filing a missing person complaint for his runaway daughter. Perhaps she was daunted at the prospect of having to take on an influential politician with strongly established ties to the ruling party and a bestie in chief minister Adityanath, and feared retaliation. 
As this in-depth profile of Chinmayanand points out, "Professors, journalists, politicians and intellectuals that this correspondent met in the city would hardly have a critical word to utter about their Swami… In Shahjahanpur, the incident produced two types of responses. The common people would tell you that the Swami enjoyed local omnipotence and was capable of doing what he did. There was an acknowledgement of a darker side. Among the opinion-makers, that is, journalists and politicians, there was an instrumental silence about such an acknowledgement. The collective brainstorming in this circle was dedicated to how Chinmayanand will manage this problem, not whether he was the culprit."
What has followed in the last few days seems to conform to the script. 
After the student was found by UP Police across state borders in Rajasthan, the Supreme Court heard her allegations and ordered the setting up of the SIT – the same SIT which today arrested her for extortion. Earlier this month, the SIT questioned Chinmayanand, who went missing after his interrogation on September 12 and was absconding for a few days. When he resurfaced, it was revealed that he was dealing with severe health issues related to his heart. It's these heart issues that have also kept Chinmayanand out of jail, since the SIT also arrested him this Friday, but allowed him to remain in the hospital for his well-being.
The student's brother had told reporters that the extortion case was merely a counter-litigation on Chinmayanand's behalf, meant to weaken the case against him.
The student's brother had told reporters that the extortion case was merely a counter-litigation on Chinmayanand's behalf, meant to weaken the case against him. But with the SIT claiming the student has admitted to the charges, this case has grown even murkier. Combined with the fact that the charges brought against Chinmayanand have been watered down so that they no longer amount to rape, but "misusing authority for sexual intercourse", and the road to justice seems long and hard for his accuser.
When an ordinary citizen and a powerful public figure are at odds, one hopes that the law will act as a great equaliser between both parties. In a paper titled "Evolution of Due Process in India", published in 2014 in the journal Bharati Law Review, the author defines it as "the principle that the government must respect all of the legal right that is owed to a person according to the law." But as we've seen, the reality of how things function can sometimes be different.
There are many parallels between this year's Chinmayanand scandal and another rape case from last year, which continues to unfold even today. Let's start with the similarities between the accused. Like Chinmayanand, Kuldeep Singh Sengar was a member of the BJP in Uttar Pradesh when he was accused of rape. Like Chinmayanand, it took about a month of the rape case dominating news headlines before the BJP formally announced that it had severed ties with the tainted politician. And sadly, just like Chinmayanand's accuser, the girl who came forward against Sengar had to endure vicious backlash after speaking out. 
Sengar's case begins in 2017, when he allegedly raped a girl in UP's Unnao. For nearly a year, the girl's complaints went unheard, before she attempted to burn herself alive outside the chief minister's office in Lucknow in April 2018. Just as the case started to gain national attention, the girl's father died in police custody after being slapped with a case for possession of firearms. A few months later, a key witness in the CBI investigation of the father's death also died in mysterious circumstances. And finally, in June this year, in the cruellest twist yet, the survivor, her lawyer, and two companions were critically injured when a truck with blacked out number plates hit their car on a state highway. While the accuser and her lawyer survived, the other two passengers did not. One of them was a witness in the case against Sengar.
The final vehicular attack was carried out while Sengar was in jail, showing that even after her claims were taken seriously, his victim had to contend with his retaliatory actions. Though having Sengar in a jail cell is a step in the right direction, can we truly say justice has been served when his victims are still unsure of being guaranteed their right to life after crossing a minister? And with Chinmayanand, does labelling his accuser an extortionist mean his crimes will be overlooked? The SIT's tempering of the charges against him seems to suggest that might yet happen.
Yes, as Sengar's case, Chinmayanand's arrest, and both their expulsions from the BJP proved, it is possible to get a measure of justice against the powerful thanks to our judiciary. But at the same time, both these cases have also proved that the road to that justice is long, hard, and bumpy… and often, the reward at the end might be a double-edged sword.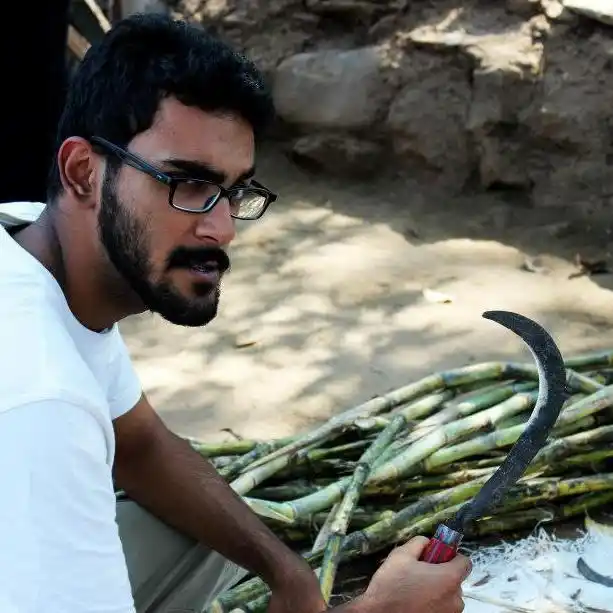 Dushyant Shekhawat really likes his mustache. He grew it himself. You can find him on Twitter at @SeriousDushyant.