Caste-based atrocities continue unabated in India. A shop owner was arrested in Mumbai for the murder of Dalit lawyer and activist Devji Maheshwari. The two often sparred over Maheshwar's Facebook posts.
As the country wraps its head around the ongoing coronavirus pandemic, we're far from forgetting about some of the other viruses plaguing our country. In September, the owner of a stationery shop was arrested under the suspicion that he had murdered a Dalit lawyer and activist, highlighting once again the reality of caste-based violence in 2020.
On Monday, after concluding their initial investigations, the police announced that they had found concrete evidence that proved the Dalit lawyer was killed over his social media posts, which were critical of Brahminism. The Special Investigative Team that was set up to look into the incident, said that the lawyer was murdered following a heated confrontation on the phone with Bharat Raval, the owner of a shop in Mumbai.
Bharat Raval and Dalit lawyer Devji Maheshwari had had a heated argument over phone about the latter's social media posts just days before the former stabbed him to death in Rapar town of Kutch on September 25, police said on Saturday.https://t.co/5mbwPpdtDV

— The Indian Express (@IndianExpress) October 17, 2020
"Investigation has revealed that they had a conversation for 13 to 14 minutes and we have also recovered the recording from a mobile phone," an officer was quoted as saying in The Indian Express.
Raval was arrested last month for the death of Devji Maheshwari, a senior member of the All India Backward and Minority Communities Employees Federation (BAMCEF) and of the Indian Legal Professionals Association.
A Dalit lawyer has been killed by a Brahmin because of his social media criticism of Brahminism! They say there is no Hindutva Terror. https://t.co/aMWnGjB0gh via @IndianExpress

— Ashok Swain (@ashoswai) September 27, 2020
According to the police, the two had often argued about the Dalit activist's Facebook posts, which Raval considered to be "anti-Brahmin". Raval had also threatened Maheshwari on several occasions to refrain from putting up such posts on social media.
"Raval, who is Brahmin, had asked Maheshwari not to create trouble since both of them are from the same village. He also threatened him at his office once. But Maheshwari told him that he would not back down," an official told The Indian Express.
Hot-headed and intolerant of anyone criticising Brahmins – that's how a former employer describes Bharat Raval, the 22-year-old arrested for killing Dalit lawyer Devji Maheshwari. @IndianExpress @ie_mumbai https://t.co/whc3Hcaupv

— Srinath Rao (@srisomething) September 28, 2020
Maheshwari's last post — a video of BAMCEF National President saying that members of Scheduled Castes, Tribes, and Other Backward Classes were not Hindus — had seemed to be the final straw for Raval.
According to the police, Raval travelled to Maheshwari's hometown in Kutch in September with the intention to murder Maheshwari. They said Maheshwari was spotted entering his office building on the day of his death, followed closely by a man wearing a red T-shirt. Minutes later the man in the red T-shirt was seen fleeing the building.
The CCTV footage showing the victim Devji Maheshwari entering his office who is followed by a man in red t-shirt. Police said accused has been identified and search operation is on @DeccanHerald pic.twitter.com/PxhW9HsnxJ

— satish jha. (@satishjha) September 26, 2020
Raval was booked for murder and criminal conspiracy, as well as under sections of the SC/ST Act. The murder had shocked members of the Dalit community in Rapar, Kutch, who had taken to the streets that week demanding justice.
The National President of the Bahujan Mukti Party, V L Matang, had also written to the Prime Minister seeking a CBI enquiry into the crime. For now, however, Maheshwari's name will join an ever-growing list of Dalits who have been victims of caste-based atrocities in our country.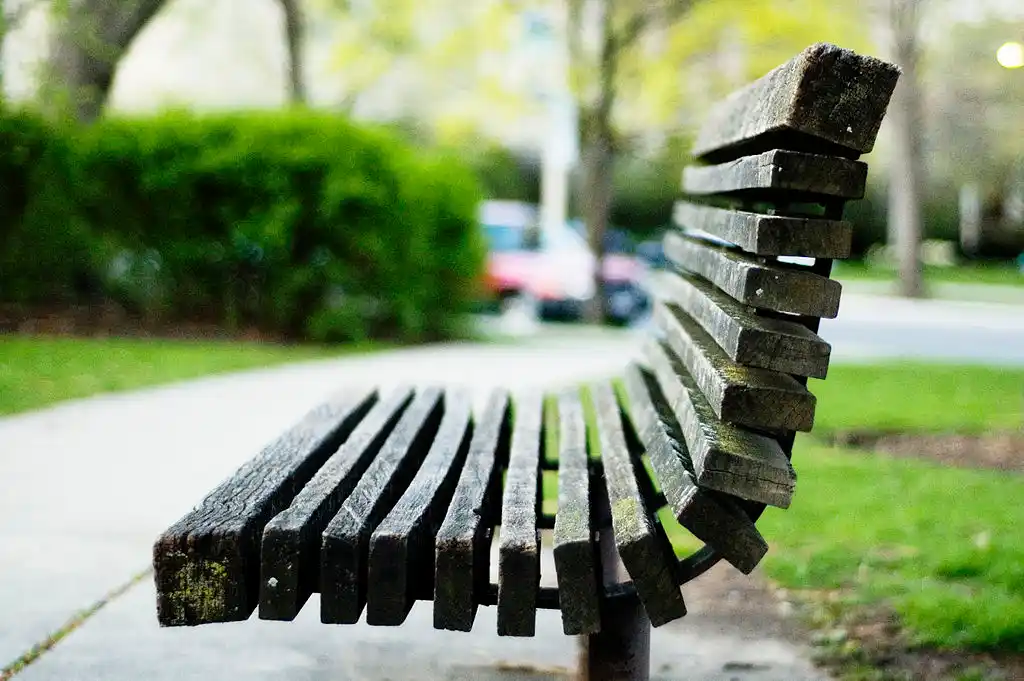 The Arré bench delivers stories that mattress. It hasn't achieved much sofar. But it's getting bedder.