Twitter decided to ban all political ads on the platform globally, advocating for a level playing field across parties and communities – at least on paper. But its blocking of accounts of prominent figures from India's marginalised communities shows that the microblogging website appears to be reluctant to walk the talk when it comes to diversity and equality.
Last week, Twitter co-founder and CEO, Jack Dorsey announced that the company had decided to ban all political ads on the platform globally, a move that would come into effect from November 22. This proposed ban on such ads includes both paid tweets by aspiring candidates and politicians as well as ads about political issues. Explaining the reasoning behind this decision, Dorsey added that although it could be argued that this ban could favour incumbents, he had also witnessed "many social movements reach massive scale without any political advertising". The fact that the news of this ban came mere weeks after Facebook displayed a glaring unwillingness to fact-check misleading political ads placed on the platform, furthered the credibility of Dorsey's attempt at ensuring transparency on Twitter. By choosing to opt out of having any say in swaying the political preoccupations ahead of the US elections, Dorsey – at least on paper – seemed to be advocating for a level playing field for candidates across parties and communities on Twitter. Or at least, as level as can be. 
Less than five days after this announcement, the exact opposite was playing out in the politically polarising landscape of Twitter India. It started on Friday when the Twitter account of Dilip Mandal, an adjunct professor at the Makhanlal Chaturvedi National University of Journalism, was inexplicably restricted (he could not tweet) after he tweeted about a booklet titled Bahujan Agenda and shared the contact details of the author of the book. The justification offered for the suspension of his account was "violation of community standards," a claim that is often used as a convenient shield against accountability. Naturally, it sparked off online protests and the hashtag #restoredilipmandal started gaining traction. 
If only the social media giant had displayed this degree of efficiency and alacrity to curb hate speech spewed by right-wing accounts on a regular basis.
Although, Mandal's account was eventually restored, this sudden ban – a move that clearly reeks of selective bias and a breach of freedom of speech – opened the door to a host of accusations of social discrimination against Twitter. Mandal alleged that Twitter has always displayed pro-Brahmin leanings, and that the website has now made a habit of snuffing out anti-establishment voices as well as those from marginalised communities. Besides Mandal, the accounts of Ratan Lal, a professor at Delhi's Hindu College, and Hansraj Meena, founder of the Tribal Army were restricted as well sometime last week.
Mandal also argued that Twitter treats marginalised communities as secondary citizens, pointing out its discriminatory attitudes towards verification.
Mandal also argued that Twitter treats marginalised communities – including Scheduled Castes, Scheduled Tribes, minority, and backward classes – as secondary citizens, pointing out its discriminatory attitudes towards verification. On one hand, Twitter is yet to verify the Twitter handles of a host of public figures from marginalised communities but on the other, upper-caste accounts are allocated a blue tick almost instantly, even if their follower count is negligible. "Twitter India should explain what criteria it adopts while clearing blue tick verification for Twitter handles. Prakash Ambedkar, a political leader with over 40k followers; and Pa Ranjith, director of Tamil blockbuster movies – Kabali and Kaala – who has over 8 lakh followers are not verified. However, Jay Shah, son of Home Minister Amit Shah, who has mere 27 followers has a verified account," Mandal claimed in an interview. 
As a counter, Mandal started a campaign with the hashtag #VerifySCSCTOBCMinority, demanding that Twitter verify the handles of at least 500 figures from these communities. A sizeable chunk of Twitter users protested this indiscriminate suppression using hashtags like #CasteistTwitter and #BrahmanicalTwitter, which later spilled offline on Monday when over 50 members of the Bhim Army, a Dalit rights organisation founded by Chandrashekhar Azad, staged a protest outside the Twitter India office in Mumbai. Interestingly, Azad's Twitter account, boasting of millions of followers, had also been suspended twice before.
Although Twitter is yet to respond to these complaints, it is impossible to ignore the accusations against it. Firstly, it almost makes Dorsey's intentions of banning political ads to offer Twitter as an equal opportunity platform for every political ideology redundant when it continues backing the influential. In fact, by taking to suspending accounts without any prior intimation – recently, Sanjay Hedge's account was suspended after he tweeted a poem titled "Usko Phaansi Do" – Twitter is manufacturing paranoia that serves the might of the ruling party. Irrespective of the policies that it claims to back, this is also a double-standard that is, in the long run, endorsing the government-sanctioned channel of communication. But more crucial is the fact that the victims of this bias end up being from the communities that need to be heard the most. 
In the times that we live in, the power of Twitter to be a public broadcasting system that can empower minority voices to be equal stakeholders in the mainstream discourse, is irrefutable. It is then, telling that the microblogging site chooses to instead go out of its way to ensure that this power remains out of reach of marginalised communities. 
Talking to Scroll, Ashok Bharti, Chairman of the All India Ambedkar Mahasabha, saw this as a planned attempt to restrict marginalised communities, especially Dalits, from using social media as a tool of mobilisation. "We organised the 2018 Bharat Bandh which forced the Supreme Court to take back its dilution of the SC/ST [Prevention of Atrocities] act. Now after seeing our success, curbs are being placed for greater SC/ST/OBC and minority participation in social media," he said. Clearly, Twitter appears to be reluctant to walk the talk when it comes to claims of diversity and equality. Instead, the platform seems to be transparent about only one thing: That, even in 2019, Twitter is okay with being an upper-caste elitist echo chamber that is only too happy to render the less privileged powerless.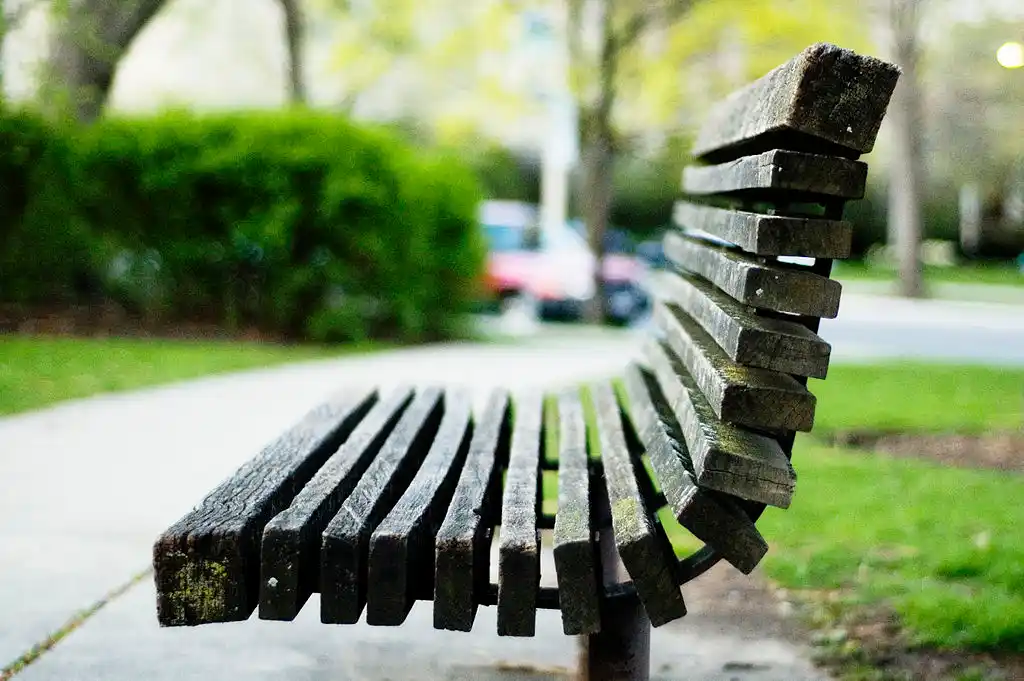 The Arré bench delivers stories that mattress. It hasn't achieved much sofar. But it's getting bedder.