Chennai police arrested a bakery owner after an advertisement boasted that they did not have any Muslims on its staff. But the bakery employees said that they took the decision "after receiving several calls from its customers to check if the shop had any Muslim staff member".
In India, every time a row erupts over food, the first scapegoat is always the halal foods industry. One of the top Twitter trends in the country today is #BoycottHalalProducts, and it's reached the top as a result of a backlash against authorities taking action against incidents where people were communalising the issue of food distribution.
The Chennai police on Friday arrested Prashanth, the owner of a bakery, for outraging religious feelings and intentionally insulting a community

The advertisement said "made by Jains on orders, no Muslim staffs."

— The Wire (@thewire_in) May 10, 2020
The latest story to cause a storm in India's eating habits was the police in Chennai arresting a bakery owner over the weekend after the bakery put out an advertisement that boasted the fact that the bakery did not have any Muslims on its staff as a selling point. In a news report, the bakery employees are quoted as saying they did not intend to communalise the issue, and that they took the decision to put out the advertisement "after receiving several calls from its customers to check if the shop had any Muslim staff member".
Of course, once the shop owner was arrested over the offending ad, social media warriors came out en masse to project an air of persecution. The discriminatory hiring practices and unethical advertising of the Chennai bakery was falsely compared to practise of preparing halal food.
In Chennai a Jain Bakery owner gets arrested for saying he employs Jains only … While @bigbasket_com saying they deliver only halal meat irony that's not even a issue as halal meat is #secular pic.twitter.com/0ejUaDlwlo

— Akash Debnath (@akashdebnath00) May 11, 2020
Last month, a similar issue had cropped up in Ranchi, where fruit sellers had been displaying saffron flags provided by right-wing outfit Vishwa Hindu Parishad as proof of their Hindu identity.
In Jamshedpur, The poster says "Hindu fruit shop approved by VHP." Police aptly removed the poster.
Is VHP some kind of municipal body or specialised police force? Who are they to give a license?
Some idiotic trolls are turning this into a Hindu khatre mein hai nonense. Beware. pic.twitter.com/4aj1YqoxFz

— vijaita singh (@vijaita) April 25, 2020
This came at a time when Muslim vendors were being attacked by members of the public and even politicians across the country for trying to make their living. The police in Jamshedpur stepped in and removed the flags from the vendors' carts. A report on the case quotes Jamshedpur SSP Anup Birhtare as saying, "Prime facie, it appears to be a conspiracy hatched with an intention to divide society on the lines of religion hence officer in charge of concerned police station has ordered to remove the banners and served them notices not to repeat the act again or strict action will be taken." No surprise, even this divisive tactic, once called out by the authorities, was compared to the legal practise of halal preparation.
Fruit sellers in Jamshedpur booked for writing 'Hindu' on the banners of their shop ,

And other hand Muslims are asking "halal" certified in all product.

What is this???#BoycottHalalProducts pic.twitter.com/OnEBPNOMgN

— ranjit (@ranjitmke) May 11, 2020
The #BoycottHalalProducts trend might be on top of Twitter today, but it's not a new one by any means. The same hashtag cropped up in August last year, when there was a furore over big companies like Zomato and McDonalds announcing that they worked with halal-certified restaurants and vendors. Zomato and McDonalds are still around months later, so the boycott clearly didn't work then. Today's boycott will probably share a similar fate.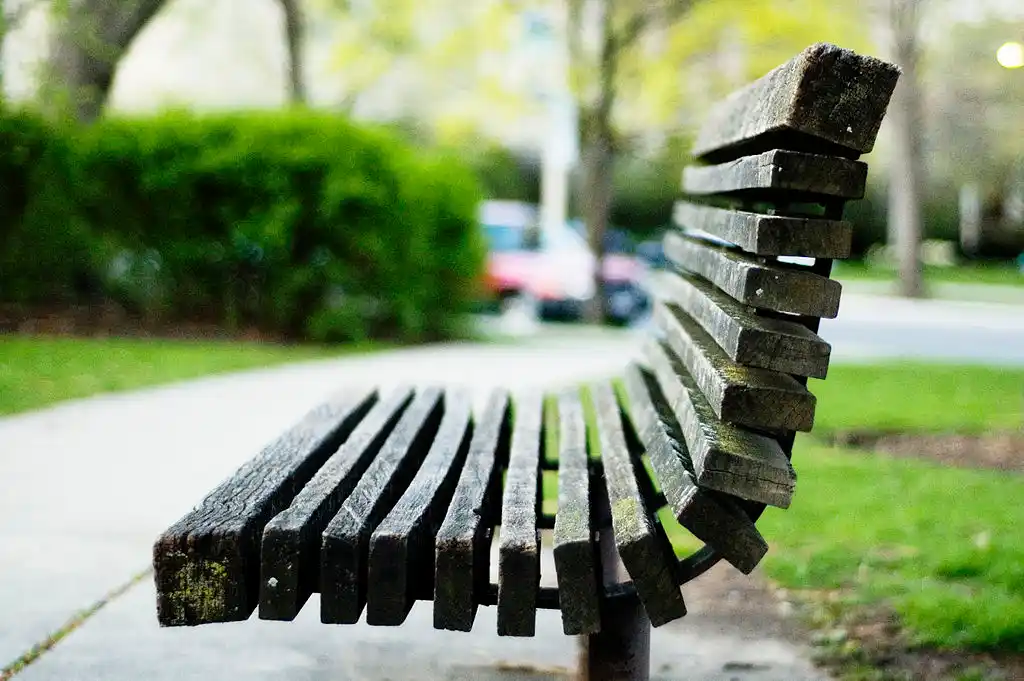 The Arré bench delivers stories that mattress. It hasn't achieved much sofar. But it's getting bedder.