India's dependence on China is huge. Our largest imports come from China; rural consumer purchases consist of a major chunk of Chinese products. Assuming we somehow agree with the #BoycottChina sentiment, there are still practical challenges around how do we identify a Chinese product?
Boycott China is the new mantra in town after the violent face-off between Indian and Chinese troops in the Galwan Valley. There are apps to help you uninstall all Chinese software from your phone and WhatsApp lists regarding which Chinese products and companies we are supposed to boycott.
"Boycott China isn't just a slogan any more, it's an emotion running across the length and breadth of India," tweeted MP and vice president of the Bengal BJP, Arjun Singh. Meanwhile, journalist Rahul Kanwal has demanded that products on e-commerce websites like Flipkart and Amazon should have a clear "country of origin" for every product.
Products on @amazon @Flipkart @snapdeal should have a clear column on country of origin for every product so that consumers can decide if they want to buy a Made in China product or not. Hope Govt can find a way of getting e-commerce companies to ensure this. Can't profit & fight

— Rahul Kanwal (@rahulkanwal) June 22, 2020
It has already been made mandatory for sellers on Government e-Marketplace (GeM). The press release stated, "Sellers are being reminded regularly to update the Country of Origin, with a warning that their products shall be removed from GeM if they fail to update the same. GeM has taken this significant step to promote 'Make in India' and 'Aatmanirbhar Bharat'."
Information about Country of Origin by the sellers made mandatory on GeM. #MakeInIndia #AtmaNirbharBharat. https://t.co/pCNnRcnvQD

— Nirmala Sitharaman (@nsitharaman) June 23, 2020
India's dependence on China is huge. India's largest imports come from China, more than 17 per cent and worth $88 billion. In contrast, our exports are only around $30 billion. What is even more worrying is that while we import value-added items like electronics and machinery, we export mostly raw materials and low-value items.
Four out of the top five smartphone sellers are Chinese, and we see a similar domination in the smart TV market. It cuts across industries too, with rural consumer purchases consisting of a major chunk of Chinese products. A hike in prices is due for consumers, including poor farmers, if we persist with the Boycott China sentiment.
Sino satyagraha: Can India 'boycott China' as a response to the Ladakh attack? https://t.co/hldZWRFD0T | @ShoaibDaniyal

— scroll.in (@scroll_in) June 23, 2020
Assuming we somehow agree with the sentiment, there are still practical challenges around how do we identify a Chinese product? There are products that are completely manufactured in China. But then, there are also complex products like cell phones with thousands of tiny parts, out of which some might be manufactured in China, others might not. There might also be Indian products that use Chinese raw materials or intermediates to price the finished product competitively. "A 'make in India' label doesn't mean that everything in it is made in India. In today's world, global integration is so deep, that it's difficult to track which parts were made where," explained Rupa Chanda, Professor of Economics at IIM Bangalore."
India imports 67 per cent of electronic components from China, according to a Crisil study. That means even if one were to buy an Indian electronic item, one could trace back some, if not many parts back to China. Similarly, 70 per cent of India's pharma intermediaries are imported from China. 50 per cent of technicals, which are an input for manufacturing pesticides, are also imported from China.
Here's what India relies on #China the most according to the Ministry of Commerce and CRISIL datahttps://t.co/2ZruB10QhC

— moneycontrol (@moneycontrolcom) June 15, 2020
While we try to figure out complexities around whether something is "Made in China" with respect to Chinese products, we are struggling even with basics. Like burning effigies of Kim Jong-un, the North Korean leader, instead of Xi Jingping. Or protesting against China with a map of the United States, one of our closest allies.
Real nationalists are boycotting China with US map.. 😂 pic.twitter.com/eomMFjjnas

— Abdy (@ImAbdy) June 22, 2020
A popular joke on Weibo (Chinese Twitter) over the past few days has been that China should sell Chinese products by attaching "Made in India" labels, which would also be made in China. As long as the money keeps coming in, who cares?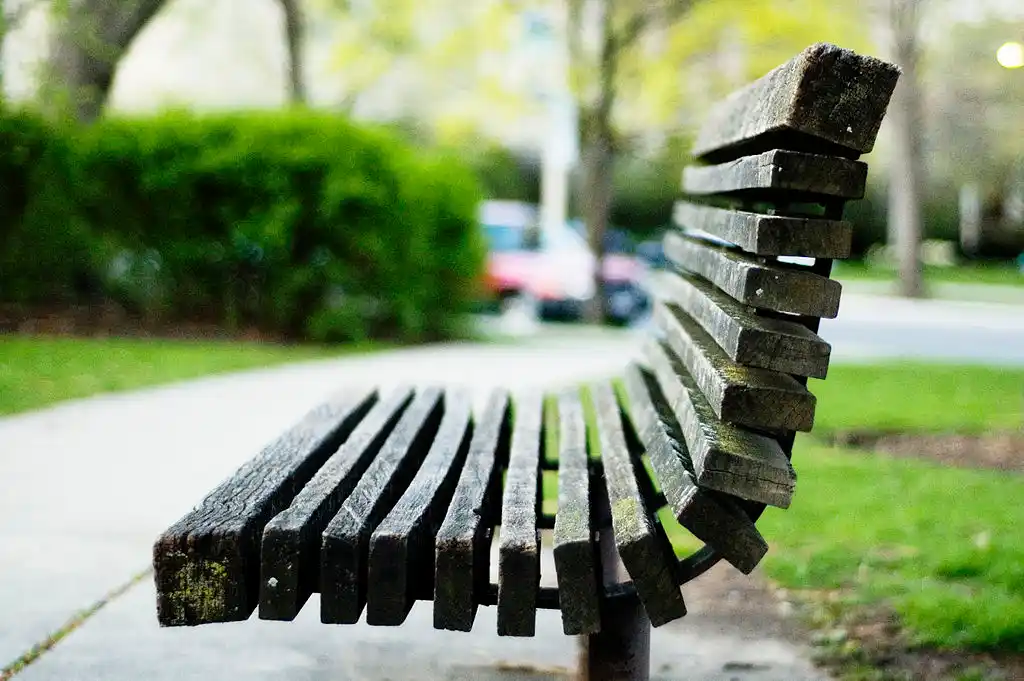 The Arré bench delivers stories that mattress. It hasn't achieved much sofar. But it's getting bedder.