After receiving flak for publishing Delhi Riots 2020: The Untold Story, Bloomsbury India withdrew the book, which suggested that the violence in February was orchestrated by "jihadis" and "urban Naxals". Now it has been further criticised for undermining freedom of expression.
A book on the Delhi riots, which was due to be published by Bloomsbury India later this year, until it was pulped a few days ago, has been the subject of a heated debate on social media since Saturday.
It began after the line-up was announced for the pre-publication launch of Delhi Riots: The Untold Story, a 190-page book authored by Delhi University professors Sonali Chitalkar and Prerna Malhotra, and advocate Monika Arora.
Among the guests invited for the event were Kapil Mishra, the BJP leader who was accused of delivering an inflammatory speech days before the riots broke out, Nupur Sharma, the editor of right-wing publication OpIndia, and Vivek Agnihotri, the director best known for his work on "urban naxals".
Kapil Mishra will be the guest of honour tomorrow at the launch of a book called Delhi Riots 2020: The Untold Story pic.twitter.com/pmxANQOVBG

— Rahul Sabharwal (@rubberneckin) August 21, 2020
As outrage grew on the internet over the composition of the panellists, however, the publishing house suddenly announced that it would withdraw the book. It said the event was planned without its knowledge and with the "participation of parties it didn't approve of". While accepting that freedom of speech was important, the publishing house also reasoned that it had a "deep sense of responsibility towards society".
This argument was soon sorely contested on social media, with several prominent faces, including detractors like director Anurag Kashyap, arguing that the publishing house's reaction amounted to a violation of freedom of expression.
To ban a book I don't agree with is the same as banning a book I agree with .. to ban a film that offends me is the same as banning a film that I have made that offends someone .. banning anything is suppressing FOE.. it does not matter if it's made up of lies ..

— Anurag Kashyap (@anuragkashyap72) August 22, 2020
Author and journalist Anand Ranganathan said he would return a "substantial" advance paid to him by Bloomsbury for an upcoming book. As did author Sandeep Deo, who said he would withdraw all his books from Bloomsbury. One of the authors of Delhi: The Untold Story called this "India's Charlie Hebdo moment".
मैं एक लेखक के रूप में @BloomsburyIndia से अपनी सारी पुस्तकें वापस लेने की घोषणा करता हूं।#bloomsburyindia ने लेफ्ट-लॉबी के दबाव में #DelhiRiots2020 का पब्लिकेशन कैंसल किया है। यह विचारों की हत्या है। @pubbloomsbury @advmonikaarora @KapilMishra_IND @ippatel @DrPrernaMalhotr pic.twitter.com/XeKtgJDOX8

— संदीप देव #SandeepDeo (@sdeo76) August 22, 2020
I can understand why people might object to the book but I loathe the principle of pulping or banning books.
If @BloomsburyIndia thought it was good enough to publish, they should have stuck with that decision.
This is cowardice & censorship & I cannot support it. https://t.co/lwNsO5BNt3

— vir sanghvi (@virsanghvi) August 22, 2020
3. If Bloomsbury does not retract its decision, my co-author and I have decided that we will return the substantial advance paid to us by Bloomsbury for our forthcoming book.

We cannot allow our book to be published by a house that does not respect Freedom of Expression. pic.twitter.com/nwTvC3Soue

— Anand Ranganathan (@ARanganathan72) August 22, 2020
Journalist Shekhar Gupta too condemned Bloomsbury's decision to withdraw the book.
When Bloomsbury, a leading liberal, global, publisher prints 2 books on Delhi riots, but withdraws one…

An insight into the tiny, elite world Indian publishing..

Peer pressure, mob 'violence,' hypocrisy…#CutTheClutter with me. Episode 556

— Shekhar Gupta (@ShekharGupta) August 23, 2020
The book itself, meanwhile, claims to present the "untold story" behind the February riots, in which nearly 50 people lost their lives, many of whom were Muslim.
Its content suggests, according to The Indian Express, that the riots were orchestrated by "jihadis" and "urban Naxals", had "links with the Islamic State", and involved "professional sharpshooters". It also claims the Shaheen Bagh protests were in some way responsible for the riots, drawing sharp outrage from those who said it was not right for an apparently factual book to present such a one-sided view of events.
Kapil Mishra's announcement as a panellist was the last straw for many, considering that was believed to have given the Delhi police an ultimatum three days before the riots — clear the Shaheen Bagh protestors or else we won't listen to you, he had tweeted to the police before the riots broke out in February.
Is this the cruel joke you have in mind @BloomsburyIndia? To invite as a Guest of Honour the man who scripted the Delhi riots to release a book on the Delhi riots? https://t.co/TgAnZhGNk1

— meena kandasamy || இளவேனில் (@meenakandasamy) August 21, 2020
People advocating free speech for Kapil Mishra but find Sharjeel Imams speech problematic. How cute!

— Dr Nazma (@nazmaaman) August 22, 2020
The book launch, meanwhile, went ahead as planned with all panellists appearing for the event. Delhi: The Untold Story will also now be printed in both Hindi and English by publishing house Garuda Prakashan. But going by the outrage online, the debate is unlikely to die down soon.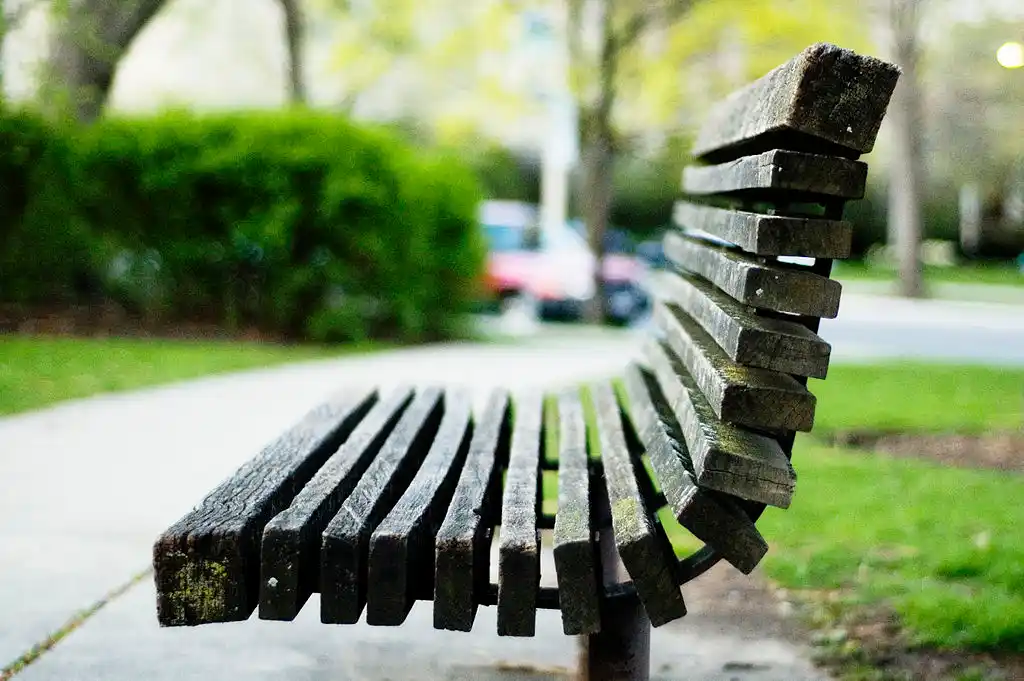 The Arré bench delivers stories that mattress. It hasn't achieved much sofar. But it's getting bedder.