If you live in a typical housing society, you are bound to encounter the Committee of Misogynistic Members, men who think it's funny that you do yoga and are still overweight, and the Khar-dashians, women who carry Gucci bags to a society function.
"Madam abhi ek hafta flush mein paani nahi ayega," exclaimed my housing society watchman one Saturday morning. Turned out some super responsible family in my building had left its washroom tap on, in the excitement to head to Europe for a vacation. Before I could yell, a ear-splitting squeal of a drilling machine hit me. Civil work in the flat above mine had begun, as had my nightmarish weekend.
If you've lived in a typical housing society in Mumbai, you already know that none of the characters that occupy it are anything like those that populate shows like Taarak Mehta Ka Oolta Chasma. In Mumbai, nobody is THAT full of sunshine and rainbows unless they're on Prozac. In addition to the watchman – who is always the bearer of bad news – here are the other characters you can look forward to.
The Committee of Misogynistic Members
This all-male and mostly grey-haired team of committee members meet every Sunday to discuss (yet again!) how our previous secretary had embezzled the society funds (Fun fact: He did and the plot was worth an Emmy.) These are the same uncles who think it's funny that you go for morning walks and yoga but are still "fat". Their day is made if they've spotted you carrying a wine bottle or if they see you entering the elevator with your male friends. In fact, they live for moments like these; their happiness lies in feeling vindicated about the unsanskari-ness of every other girl who is not their daughter. Clichéd WhatsApp forwards are their staple, but they are otherwise very original with their casually misogynistic punchlines. Bundles of joy, really!
The Dementors aka Evening Walk Aunties
The Evening Walk Aunties gather in the society compound when the sun is shining and all is good with the world. A few seconds after meeting them, however, darkness will descend and you will find yourself at the deep end of an existential crisis. They circle like dementors feeding on your fears and ask you why you are at home on a regular weekday (knowing fully well that you're between jobs) and whether unemployment is the reason behind your acne break out. From there the conversation goes into a painfully familiar territory: "Do you even want to settle down?" "Are you going to die alone and poor?" And it mostly always ends with you faking an incoming call and wanting to kill yourself immediately after.
If you've lived in a typical Mumbai housing society, you already know that none of the characters that occupy it are anything like those from Taarak Mehta Ka Oolta Chashma.
The Khar-dashians
In every society exist the "perfect housewives" who have the best kitchens and the greatest curtains. Their German Shepherd spends more time at the dog parlour than you do at your local salon. These women splash their wealth in your face at every garba function and inter-building cricket tournament, their LV shades and Gucci bags in tow.
You don't have a problem with people being rich, but you wish that this opulence came with some civic sense. You wish they picked up the dog poop after walking them, arranged for a clean up after using the common area for a personal party and parked their many cars right. But then they are influential and much admired for their donations to the society fund, so everyone's sort of chill if they leave the tap open before a holiday. They are the Kardashians and the Jenners you never asked for, but have to live with.
The Serial Complainers
If complaining was an Olympic sport, these characters would bag gold every year. The Serial Complainers hate everything, from the location of the annual meeting, the food at the Diwali buffet, the schedule for cleaning the water tank, and even the fact that pigeons poop more in one section of the building than the other. One such Mr Complaint Box caught hold of me on New Year's Eve and went on a one-hour rant about how there isn't enough sun and his clothes don't dry. I had to hold myself from yelling, "Dude! How do you expect anyone to help you if your clothes do not dry?" Yet I am glad they exist – their creative complaints at least keep life in the society always entertaining.
And then there are the particularly norm-core type. The ones who have become immune to these bucket days, the ones who look around at this mad circus like me and wonder how these seemingly diverse people coexist without bringing the house down. What keeps all of us together.
Before I dig deep though, I get a notice for another society meeting to discuss how to control pigeons from pooping on top of people's windows. What a shit show. I'll probably go for it.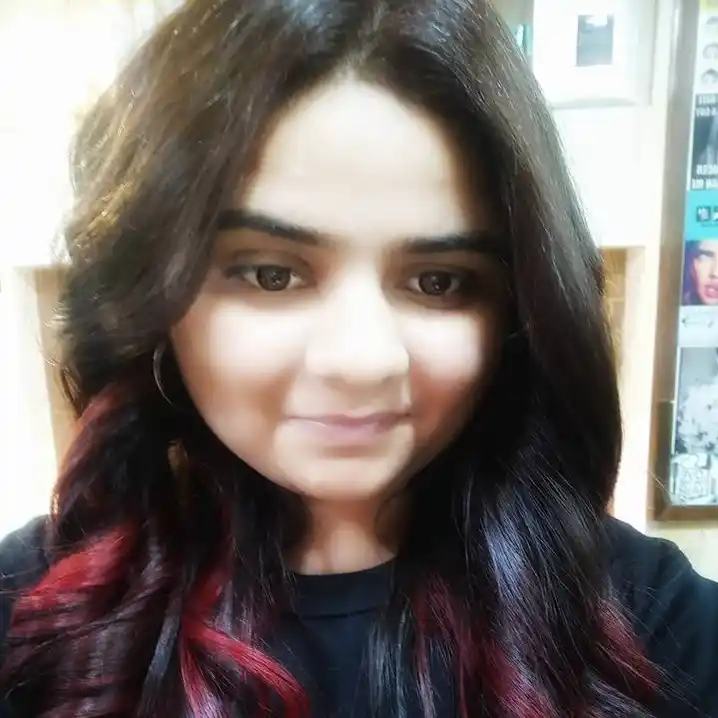 Riddhi was 5,017,020,024th person on earth when she was born. Since then, she has hated crowded places, except music concerts.