In today's edition of Social Media Mountains-Out-Of-Molehills, the mother of the man "victimised" by Anushka Sharma and Virat Kohli's litterbug video spoke up, accusing the two stars for violating her son's privacy – but was unwilling to accept her son as the wrongdoer.
Alot happens on Indian streets. One day, you might see someone attempting a Guinness World Record for most family members on a Bajaj scooter. On another, a popular celebrity might pull up alongside you, roll down their window, give you a tongue lashing on civic sense, and put the whole thing up on social media. This was the case for Arhhan Singh, who drew the ire of Anushka Sharma and Virat Kohli after they spotted him throwing rubbish from his car window.
While Anushka's commitment to Swachh Bharat Abhiyan – she is an ambassador of the Centre's mission – is laudable, maybe a video wasn't the best idea. For Sharma failed to realise she was taking on an adversary more insurmountable than the Indian public's apathy for littering… and we don't mean trolling on Twitter. What she was up against was much worse, almost a primordial force of nature – an Indian mother's desire to protect her son.
Anushka Sharma might have been making a valid point about Singh's lack of civic sense, but that didn't stop his mother from pulling her up for apparently violating Arhhan's right to privacy.
The callout took the form of an Instagram post, and conveyed more fury than Arnab Goswami on steroids. The idea that anybody could reprimand her precious son led to her losing all sense of proper capitalisation and spelling, leading to the post declaring, "As a mother, I would like to state that you have not only shamed my son @arhhansingh on social media by not blurring his face, but youve also exposed him to unwanted hostility…. and danger from fanatics for such a small thing that you claim he has done but have no proof of anyways ? I am concerned about my sons SAFTEY !!! [sic]" That's just a choice sample – the rest of the post has much more of the same.
The sheer number of counter-accusations and expert-level whataboutery on display here proves that even our netas can't hold a candle to Indian moms when it comes to covering up for their progeny's mistakes. Singh's mother was unwilling to accept that her son might have been the wrongdoer, and instead called out Virushka for seeking cheap publicity and defaming her son. Yet another Indian mom suffering from the "Mera Raja Beta" syndrome.
It's an Indian cultural institution and it enables several Indian men to expect mollycoddling, even when they are criticised.
Most Indian households are guilty of treating their sons as little princelings, starting from childhood, even though we all know that there can be only one Taimur Ali Khan. The boys aren't expected to cook, help in housework, or even be as studious as their sisters, and most indiscretions are swept under the carpet with that trusty old justification, boys will be boys. Beginning early, this special treatment can be habit-forming, and by the time the son grows up, you have a full-blown "Raja Beta" ready.
It's an Indian cultural institution and it enables several Indian men to expect mollycoddling, even when they are criticised. People will jump queues, cut you off in traffic, violate your personal and head space with impunity. But the moment you call them out, they will immediately call you out for your tone. It's what led Arrhan Singh to call Anushka Sharma a "roadside person". Nice – love our public discourse with a shot of classism.
Look no further for proof of this selective blindness than Bollywood. Remember Aruna Irani in the Govinda comedy about a good-for-nothing man-child, Raja Babu? The one who pulls pranks on everyone in his village like a singing, dancing, pelvic-thrusting Dennis the Menace, while his mother lovingly dotes on his every move. As long as a man respects his mother, it seems he can go being a public nuisance without upsetting her.
Of course, the problem is not with a mother's love for her child or her right to defend him – it is the selective blindness to their offspring's obvious flaws. If more Indian moms could just let their sons know when they're sucking at something, we might have lived in a world where Rahul Gandhi had never entered politics and Harshvardhan Kapoor showbiz.
But that's wishful thinking. Instead, what we do have are a legion of moms who think that their boys are Karan and Arjun rolled into one super-son.  
So, thanks to Anushka Sharma for busting litterbug-at-large Arhhan Singh (but maybe next time, just ditch the video.) Swachh Bharat and social progress will have to wait until our mindset changes. Self-absorbed, callous men aren't going away anytime soon. Why would they, when their moms have their back no matter what.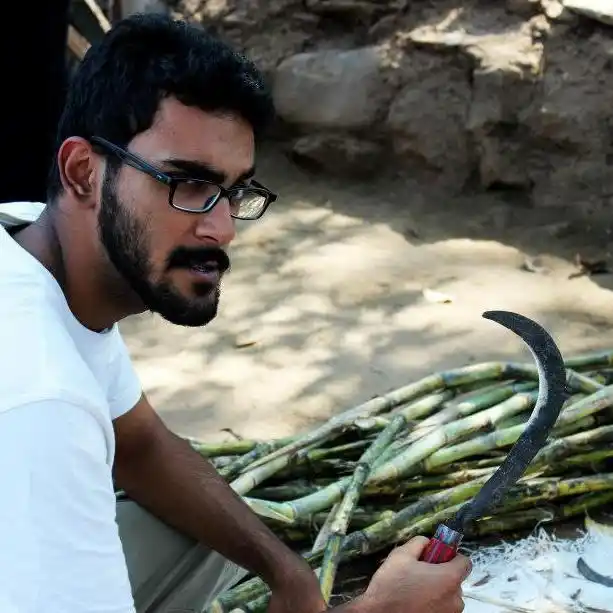 Dushyant Shekhawat really likes his mustache. He grew it himself. You can find him on Twitter at @SeriousDushyant.