Dear Twitter, thank you for calling out Donald Trump. Here are other accounts that often mix fact with fiction.
While Flash can run fast and Superman can fly, Donald Trump's superpower is to spread fake news. He can spread fake news faster than his critics' ability to call it out. Give him a microphone, he will lie, give him a Twitter account, and he'll put out misinformation in 280 characters. Trump has had a free run all through his presidency but all things – good or bad – come to an end. In a first, Twitter labelled tweets from the US President as "potentially misleading".
There is NO WAY (ZERO!) that Mail-In Ballots will be anything less than substantially fraudulent. Mail boxes will be robbed, ballots will be forged & even illegally printed out & fraudulently signed. The Governor of California is sending Ballots to millions of people, anyone…..

— Donald J. Trump (@realDonaldTrump) May 26, 2020
Trump being Trump, threatened Twitter on Twitter, accusing the microblogging site of meddling with the presidential election, and claimed, "Twitter is completely stifling FREE SPEECH, and I, as President, will not allow it to happen!"
.@Twitter is now interfering in the 2020 Presidential Election. They are saying my statement on Mail-In Ballots, which will lead to massive corruption and fraud, is incorrect, based on fact-checking by Fake News CNN and the Amazon Washington Post….

— Donald J. Trump (@realDonaldTrump) May 26, 2020
….Twitter is completely stifling FREE SPEECH, and I, as President, will not allow it to happen!

— Donald J. Trump (@realDonaldTrump) May 26, 2020
However, just like the coronavirus, fake news is a pandemic and is not restricted by geography or culture. India has also been a major hub of fake news, with everyone from IT cells of political parties to Bollywood stars sharing information that is unverified and blatantly untrue. Here are five Indian accounts that Twitter could keep a check on:
Amitabh Bachchan
Shahenshah on screen, Big B has turned into a WhatsApp uncle off it, often sharing unverified news on the platform. A staggering follower count of 42.4 million followers has never stopped him from cross-checking what he tweets. When PM Modi asked the country to light diyas for nine minutes at 9 pm, Amitabh Bachchan shared a post that showed an illuminated India on a world map. The classic! Prior to that, Big B was also called out for a tweet that said vibrations from clapping, blowing conch shells during the now infamous janata curfew would have reduced or destroyed coronavirus potency as it was "amavasya", the darkest day of the month.
The World sees us .. we are ONE .. https://t.co/68k9NagfkI

— Amitabh Bachchan (@SrBachchan) April 5, 2020
Vivek Agnihotri
When Vivek Agnihotri isn't fighting "Urban Naxals" and "Pseudo Liberals" on social media, he has been caught spreading information that has been untrue. During the lockdown, Agnihotri shared a picture of Sonakshi Sinha standing outside a studio in Mumbai and wrote, "Who shoots in such times?" The actress took to Twitter to clear the air that the picture was from last year when she was shooting for Backbenchers.
Agnihotri once even lodged a false complaint to the Mumbai police, stating that someone photoshopped tweets in his name. The truth? He had written the tweets years ago and deleted them later.
The internet never forgets: A reminder after film director Vivek Agnihotri's complaint to police https://t.co/GeUAMDKDXT via @scroll_in

— Rohan Venkat (@RohanV) March 11, 2018
Amit Malviya
The notorious BJP IT Cell has excelled at the art of spreading fake news through infographics, statistics, and photoshopped images. By the time you can bust one, five more pieces of content spring up… it's like a well-oiled machine. They penetrate all platforms, from Twitter to Facebook to WhatsApp. Amit Malviya, heading this machinery, has himself been called out multiple times for sharing communally polarising fake news.
During the anti-CAA protests, he tweeted that Shaheen Bagh was sponsored by the Congress but an investigation by Alt News proved that this information was false.
Shaheen Bagh protest is sponsored… सारा कांग्रेस का खेल है… pic.twitter.com/JOKIO2qK7P

— Amit Malviya (@amitmalviya) January 15, 2020
If WhatsApp University was a real thing, Malviya would be its undisputed dean.
"Amit Malviya's fake news fountain: 16 pieces of misinformation spread by the BJP IT cell chief&official head of the Hindutva party's online propaganda machine". This is the hydra head of India's fake Whatsapp University, guided& controlled by Modi himselfhttps://t.co/Lb4UQPV3kD

— Prashant Bhushan (@pbhushan1) April 11, 2020
Sudhir Chaudhary
The irony of India is that those even in the business of spreading news have been offenders. Sudhir Chaudhary's Zee News, infamous for the ₹2000 note-has-a-chip fame, has repeatedly spread information which is incorrect both on TV and Twitter.
In a recent instance, their lie was busted by none other than the police for falsely stating coronavirus case numbers in the state of Arunachal Pradesh. The channel later issued an apology. In another report, it claimed that Crown Prince Sheikh Mohammed bin Zayed Al Nahyan started his speech with "Jai Siya Ram", but turns out it was Sultan Sooud Al Qassemi, a United Arab Emirates-based columnist.
This is to clarify that Arunachal Pradesh has got only 1 COVID-19 positive case till date.
The reporting by Zeenews is false and does not carry any authenticity. pic.twitter.com/d74hBGDWbd

— ARUNACHAL IPR (@ArunachalDIPR) April 9, 2020
PIB Fact Check
Just like news needs to be fact-checked in India, even those fact checking the news have been accused of serious lapses. The Press Information Bureau's fact-checker account has called out for its "fact-checks" which are nothing but denials of reports that criticise the establishment's flawed strategy to fight the coronavirus.
The PIB sells denials as fact checks. It does not understand the difference between "refutation" and "repudiation". To repudiate is to deny and reject, but to refute is to disprove.@sighyush reports.https://t.co/GxHfuQ6xEU

— newslaundry (@newslaundry) May 26, 2020
Much like the coronavirus pandemic, the avalanche of fake news in India will require intense "contact tracing" and "isolation", to ensure the spread is controlled. Let's hope Twitter intervenes soon.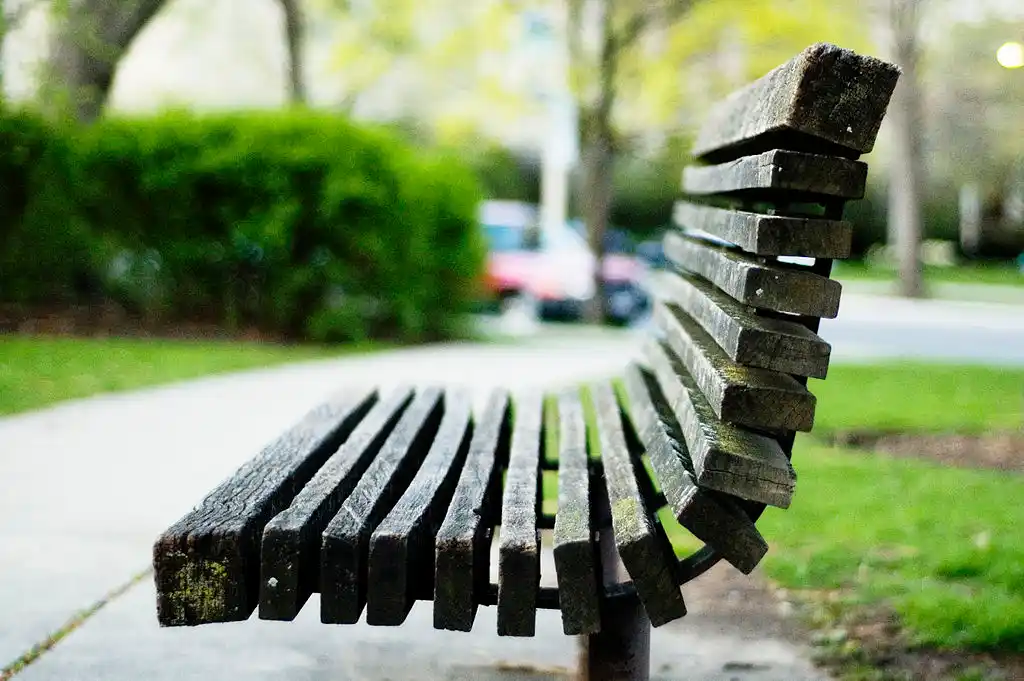 The Arré bench delivers stories that mattress. It hasn't achieved much sofar. But it's getting bedder.