A discriminatory ad for Kent's atta and bread maker implies that domestic workers are the carriers of infection. "Now don't compromise on health and purity," says its tone-deaf brand ambassador Hema Malini.
The coronavirus lockdown in India has seen many middle-class households learn exactly how valuable their house help is in the smooth running of their domestic affairs. However, the makers of an ad for an automated atta and bread maker, seem to have failed to see the importance of these workers, and instead have chosen to point accusatory fingers at them as carriers of infections.
While being stuck without our 'kaam-wali' didis during the #lockdown, we cannot thank them enough for being super-humans & taking care of us, cause without them our everyday is a chore & then there's Kent that makes such a sick, classist, discriminatory ads.

Ridiculous!😡 pic.twitter.com/P7w84kXanW

— Nausheen Khan (@DrNausheenKhan) May 27, 2020
An ad for Kent's new atta and bread maker has come under fire for its demeaning depiction of maids and cooks, even as it tries to sell its product as the technological innovation many Indian households have been waiting for. The copy of the ad poses the question, "Are You Allowing Your Maid To Knead Atta Dough By Hand?" before following up with the warning that "Her Hands May Be Infected". The final visual of the ad sees Kent's brand ambassador, actress and BJP parliamentarian Hema Malini, posing alongside a product photograph with the message, "Now Don't Compromise On Health & Purity".
Hi #Kent @KentROSystems, what casteist classist bullshit is this?? You should be ashamed of yourself for putting this ad out. pic.twitter.com/fwJRslPuS4

— Japleen Pasricha (@japna_p) May 26, 2020
The messaging in the ad is highly problematic, as it implies that household workers in India are more unsanitary than their employers and are likely to be infected presumably with the coronavirus. It places an emphasis on "purity" as if it were something that the domestic help could not possess. It has rightly been ridiculed on social media, and many have called out the ad makers as well as Kent for displaying a clear bias in their advertisement.
Can you believe this ? I hope they get called out real bad – Kent go purify yourself !!!!! Shame !!! pic.twitter.com/e1lnSrCuLr

— Viji Venkatesh (@vijivenkatesh) May 26, 2020
While the backlash to the ad means that there are a few observers with a conscience, the fact that such an ad was approved at all points to the deep-seated prejudices about class prevalent in Indian society. Kent has not yet issued a statement or apology in response to the controversy.
@ascionline This ad by Kent for its Atta Maker is in rank bad taste. Would like to complain on grounds it is discriminatory to house helps and objectionable . @ambimgp @rameshnarayan @skswamy @beastoftraal @bhatnaturally pic.twitter.com/hvdy2xPAYH

— Chitra Narayanan (@ndcnn) May 26, 2020
Given the litany of crises facing the country at the moment, a problematic ad may seem trivial, but such stereotyping plays a major role in the division of society along the lines of class, which we've seen can be deadly for those without privilege.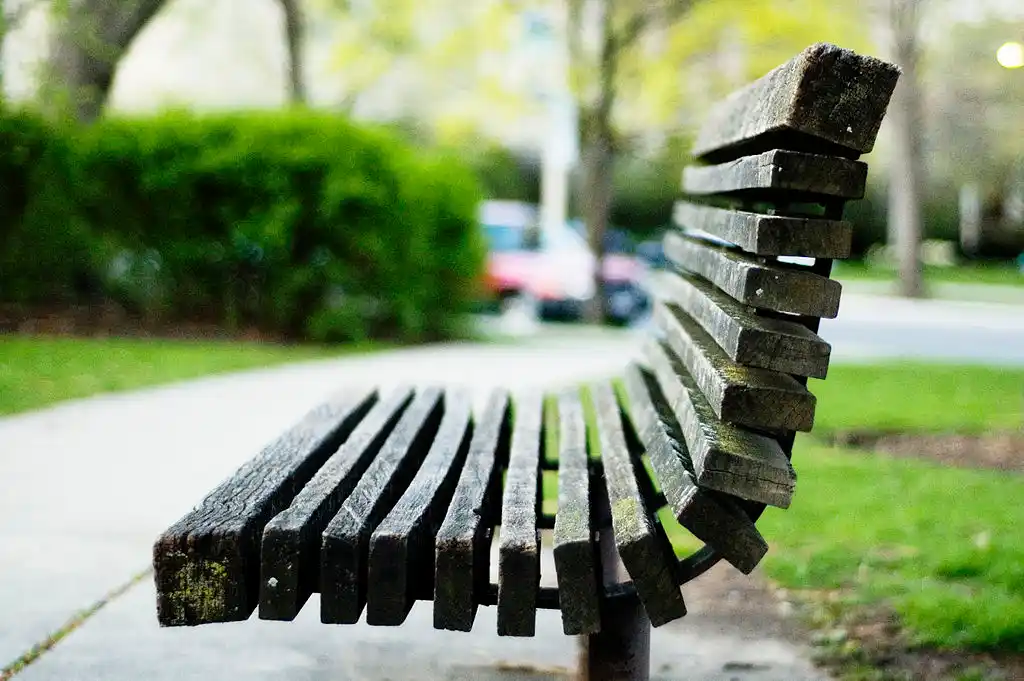 The Arré bench delivers stories that mattress. It hasn't achieved much sofar. But it's getting bedder.