Chris Swanson, a county sheriff, has become a hero in the US after he took off his riot gear and joined peaceful protesters. In many parts of the country, police officers knelt in solidarity with demonstrators.
Since last week, when the video of George Floyd's death caused by a policeman kneeling on his neck during an arrest in Minneapolis went viral, the US has seen massive protests across the nation, with some also devolving into rioting and violence. In response, the government has sent in police in riot gear as well as the National Guard, leading to clashes with the protestors and shocking images and videos of the violence emerging on the internet. The sight of police brutality seems counterproductive at a protest staged to express concern over that very issue. However, not all police departments in the country have resorted to heavy-handed suppression tactics, with some choosing to take a more empathetic route, expressing solidarity with the protestors. This tactic seems to have better results as far as it comes to ensuring that protests don't lead to riots, and is something that police departments not just in the US, but all over the world would do well to learn from.
In Flint, Michigan, a county sheriff was filmed addressing protestors, expressing his understanding of their anger. "The only reason we're here is to make sure that you got a voice — that's it," Sheriff Chris Swanson told demonstrators.
As the gathered crowd heard him speak, chants of "Walk with us!" were raised, and the sheriff obliged.
Amazing scene unfolding in Flint, Twp, Michigan. Genesee County Sheriff Chris Swanson has joined protesters in a peaceful march. Read More: https://t.co/4ioyUnymNv @MichStatePolice @GovWhitmer pic.twitter.com/nMCVuXQ0TZ

— Mid-Michigan NOW (@midmichigannow) May 31, 2020
In Miami, Florida, the protestors marched up to the police, but instead of being met with tear gas or rubber bullets, they were greeted by the sight of the police going down on one knee in a display of solidarity.
"We are taller when we bow"
– GK Chesterton

Miami PD's response to protestors pic.twitter.com/KtzYsRjX36

— Matthew Kaemingk (@matthewkaemingk) May 31, 2020
Taking a knee has become a symbolic way to register unhappiness with the state of the police department's approach to brutality during these protests, drawing cues from the protest of former NBA player Colin Kapaernick. In Des Moines, Iowa, two police officers were seen taking a knee and uttering a prayer for the protests to remain peaceful.
In New Jersey police have literally started marching with protesters.#BLACK_LIVES_MATTER
pic.twitter.com/w6FJ3qowUG

— Joshua Potash (@JoshuaPotash) May 31, 2020
In the state of New Jersey, the police joined protestors in their march. While George Floyd's last words, "I can't breathe", have become a rallying cry for the protestors, so have the calls for the police to join them in their protests, leading to #WalkWithUs trending on Twitter.
There were multiple incidents of police officers joining the protestors. One police chief in Houston, Texas, even made an impassioned speech to the gathered protestors, promising them that their local police were with them.
Houston police chief @ArtAcevedo with a reminder of what we can be. pic.twitter.com/KLSGv54rdq

— Anand Giridharadas (@AnandWrites) June 1, 2020
A police department is an important thread in the fabric of every community, and incidents like these show how the two can peacefully co-exist even at a time when tensions are running high.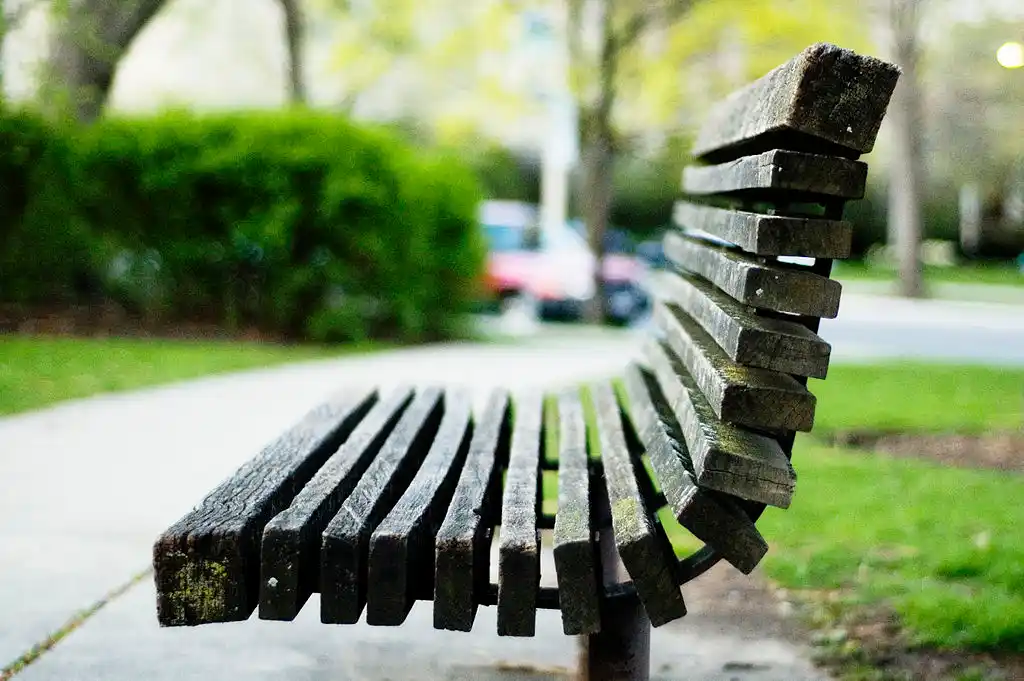 The Arré bench delivers stories that mattress. It hasn't achieved much sofar. But it's getting bedder.