The government's New Educational Policy aims to encourage top 100 universities in the world to operate in India. It's a promising plan on paper but how practical is it?
One of the key features of the Union Cabinet approved New Education Policy (NEP), 2020 is paving the way for foreign universities to set up campuses in the country. The new NEP says, "A legislative framework facilitating such entry (of foreign universities) will be put in place, and such universities will be given special dispensation regarding regulatory, governance, and content norms on par with other autonomous institutions of India."
Opinion | Foreign investment to set up campuses in #India is one of the possible remedies, but it's not a panacea for the present challenges the higher #education sector is facing here, writes Dr Anirban Chakraborty#NEP #NEP2020 #Investment @HRDMinistryhttps://t.co/sYUXn1TKhJ

— Outlook Magazine (@Outlookindia) August 11, 2020
The move has divided public opinion not only among politicians, but also experts who view the issue without any prejudice or bias.
Bloomberg Opinion writer Tyler Cowen argued that the move could be a gamechanger, with universities opening up branches in India would have the potential to become the very best in the world. Citing examples of Google's Sundar Pichai, Microsoft's Satya Nadella and Nobel winner Abhijit Banerjee, Tyler stated that South Asia was in the midst of a talent explosion in diverse fields and universities that opened up in this region could be among the very best in the world.
"India could find itself in a situation much like that of the U.S. in 1900, when most American universities and scholars lagged behind those of Europe but were within decades of overtaking them. Competitive pressures would kick in, and the very top schools that initially were reluctant to enter India would find themselves drawn in."
My latest fantasy dream: https://t.co/M4BDwP7Evg

— tylercowen (@tylercowen) August 13, 2020
Over the long run, Cowen argues, the population of Indian alumni of prestigious US universities (possibly Princeton Mumbai, Harvard Hyderabad) will increase, relative to those who graduated and studied in America. "America's top schools thus will become engines of opportunity. It might also become obvious that the students attending in the U.S. are underperforming their Indian counterparts. What better way to light a competitive fire under the current dominant institutions?" he asked in the piece published in Bloomberg.
How about a Harvard campus in Hyderabad? Oxford in Kolkota? @tylercowen on the Indian government's inspiring plan to attract the world's top universities https://t.co/7YiPohimlN

— Bloomberg Opinion (@bopinion) August 13, 2020
Cowen also projected a fantasy, that maybe sometime in the future, American students might prefer to study in India rather than America. "Wouldn't you want to study with the very best of your peers, knowing you might be sitting next to the next generation's Einstein, von Neumann or, of course Ramanujan?" he wrote. But he delivered some caution along with the hope, stating Indian bureaucracy could be frustrating, and Indian politics forbidding.
However, his beaming optimism is not shared by all, especially those who are all too familiar with lax implementation of policies in India. Writing for National Herald, journalist Mrinal Pande said that the ground realities are a lot more humbling and the NEP seems like an "over-ambitious exercise, trying hard to appear intellectually agile but ending up as a document that is somewhat pompous and faintly absurd."
Anyone familiar with the ground realities of #India will find #NEP2020 as over-ambitious exercise, trying hard to appear intellectually agile but ending up as a document that is pompous and faintly absurd. #educationpolicy2020 @MrinalPande1 https://t.co/oYpIw64WUi

— National Herald (@NH_India) August 7, 2020
On the issue of foreign universities, Pande argues that economics simply doesn't add up. "Harvard at Haridwar? Who, may one dare ask, will pay the substantial fees required to benefit from 'foren' universities in India is the question. The hard fact is that despite decent salaries, most schools in small towns and villages are short of good teachers and regular supply of teaching and learning materials which now includes smartphones and laptops. The Internet speed is slow, the smartphone penetration is still 30% of the population and average income and wealth is not what the PM and his advisors think they are."
The journalist states that the NEP looks like a mixture of all that is lofty, good and might have worked in other countries. "But in the absence of closer scrutiny and not sufficient discussion in public, one remains a sceptic. Mother tongue as medium of instruction in primary classes sounds good on paper but for a Odiya serving in Punjab or a Punjabi serving in Puducherry, it means nothing," she writes.
Cowen's vision is promising and widely shared on social media but like Pande, people had reservations.
@tylercowen makes a well-worn case – Harvard in Hyderabad. Issue is, bulk of the Indian kids looking for a US education isnt targeting a degree, but a visa. Harvard Hyd wont solve for tht demand…
https://t.co/t3Y2okZpe8

— Somnath Mukherjee (@somnath1978) August 13, 2020
But the debate around the NEP is what we need more of, even on the 9 PM news, instead of anchors trying to play dectivites or engage in shouting matches that don't concern most of the public they are supposedly addressing.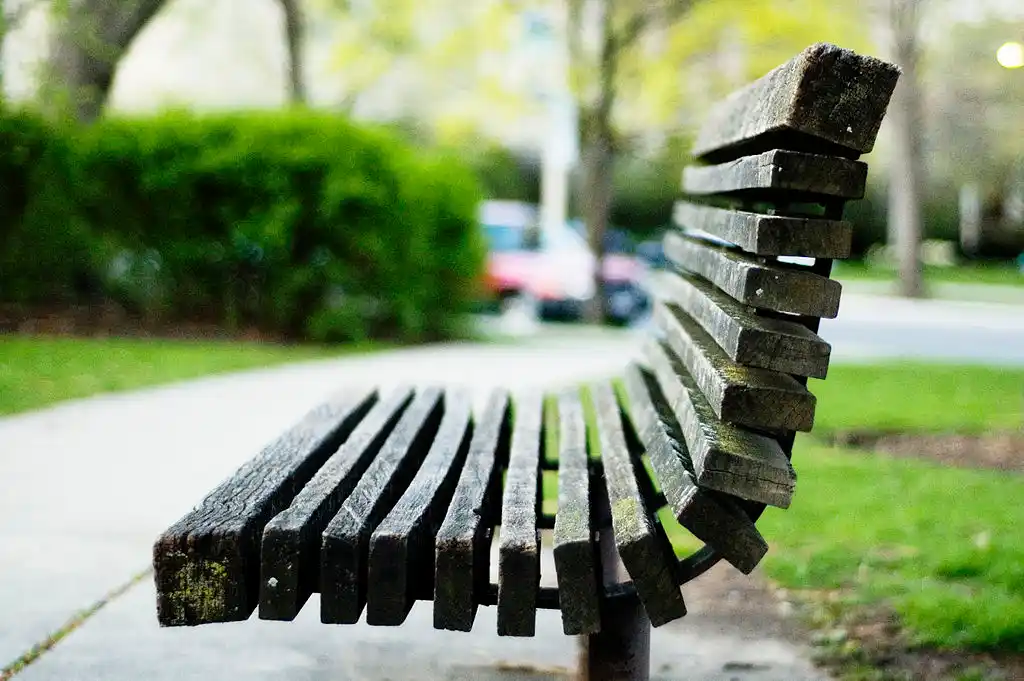 The Arré bench delivers stories that mattress. It hasn't achieved much sofar. But it's getting bedder.