In Tripura, after a 17-year-old girl was gang-raped in a car, students started online protests demanding justice for the survivor. But the mainstream media has largely been oblivious to what is unfolding in the northeastern state.
You'd think a spate of rapes would create headlines in national media and stir an outrage on social media. But not if you are a small state from the northeast like Tripura.
The state has witnessed three horrific sex crimes in the past few days. It started with the gang rape of a 17-year-old girl after which stories of abuse of a 30-year-old housewife and a seven-year-old have come to light. Students in Tripura have started online protests demanding justice for the survivors but the national media has been too busy with the coverage of Rafale fighter jets and the politics in Rajasthan to pay heed.
A 16-year-old girl was gang rape by 5 men on 28 July evening in a moving car in Tripura. But unfortunately not a single NATIONAL MEDIA cover this bcoz she is from North-East India. Is Tripura too far from India? But they will not skip a single news or tweet from Bollywood. 😌

— Licypriya Kangujam (@LicypriyaK) July 30, 2020
The 17-year-old had reportedly gone to meet a boy from Khashiamangal village of Khowai district and was raped on her way back home by a group of five men who offered her a lift. The incident reportedly took place on July 21. In the second case, a housewife from Karailongpara village filed a police complaint, where she alleged that a 21-year-old youth from the area had molested and raped her. While investigating the case, the police also found that a child in the same house had also been a victim of sexual abuse by the same offender, The Indian Express reported.
Gang-rape of teenager triggers online protests in Tripura | North East India News,The Indian Express https://t.co/bMgZnatuJn

— #RapeWatch #India (@RapeWatch_IN) July 29, 2020
The police have been successful in making arrests in both the cases. Nine people have been arrested for the gang rape of the teenage girl in Khowai so far. However, one of the main accused is still absconding.
In c/w gang rape case under Teliamura PS Tripura police promptly arrested 4 main accused and 6 others (facilitators and harbourers) by conducting raids in many Districts.

Prompt action in crime against women is our top priority to provide safe environment for women in Tripura.

— Tripura Police (@Tripura_Police) July 29, 2020
In Tripura, students have started online protests demanding justice for the women. It all started after the posts of Asmira Debbarma, a political science at Tripura University, demanding capital punishment for the rapists started getting widely shared.
"We demand the state government to deliver justice to the girl. Not only jail, we demand the death sentence. This case can't run for 5-10 years. We want fast disposal of the case," she said.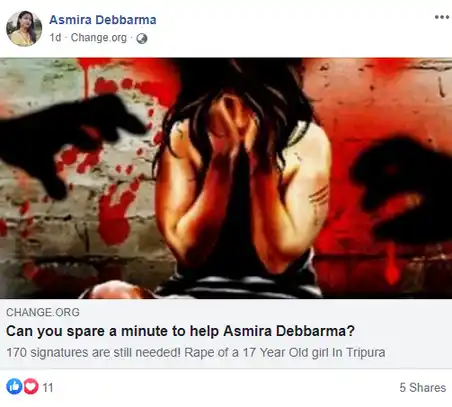 However, even as leaders join students to raise their voices against the crimes, the national media is largely oblivious to what is unfolding in Tripura.
In a powerful message posted on Twitter, Pradyot Barman, chairman of The Indigenous progressive Regional Alliance (TIPRA), asks, "Is India only Delhi?"
My message on how we are sometimes ignored by so called national media because it's far too inconvenient for them . Be it ASSAM floods or the gangrape in Tripura . Is only Mumbai,Delhi,Bangalore,Chinese Apps and Bollywood worth covering ? pic.twitter.com/DGx979QnfG

— Pradyot_Tripura (@PradyotManikya) July 28, 2020
Hello National Media , 17 yr girl is gangraped in a car and despite a outcry from our society there is hardly any outrage or news coverage.Will you even bother to bring out news to fellow Indians . It's sad but sometimes I wonder if we are a nation which really cares for us in NE

— Pradyot_Tripura (@PradyotManikya) July 28, 2020
Former journalist and stand-up comic Abhijeet Mishra points out that it takes no time for memes on Tripura CM Biplab Deb Kumar to go viral, but a horrific rape from the state somehow does not get the coverage it deserves.
A 17-yr-old girl allegedly was gangraped in a car on road in Tripura. We have discussed Tripura's CM in viral memes and jokes but not made a single mention of this case.
Let #JusticeforTripuraGirl trend. Let us help restore her faith in us and the law.https://t.co/6ALHsgUrXi pic.twitter.com/yXawrDn5uR

— Abhineet Mishra (@AbhineetMishraa) July 27, 2020
There's a desperate call for attention on Twitter and maybe #JusticeforTripuraGirl might even trend, but that does not change the fact that the northeast and its people remain just an afterthought for most of India and the mainstream media.
A lil request to all memers and twelebs
Just make #JusticeforTripuraGirl a trend why coz if it'll trend some big celeb or politicians notice this and do something for her…
Please please…

— dr.memer🖤 (@dr_meme1234) July 30, 2020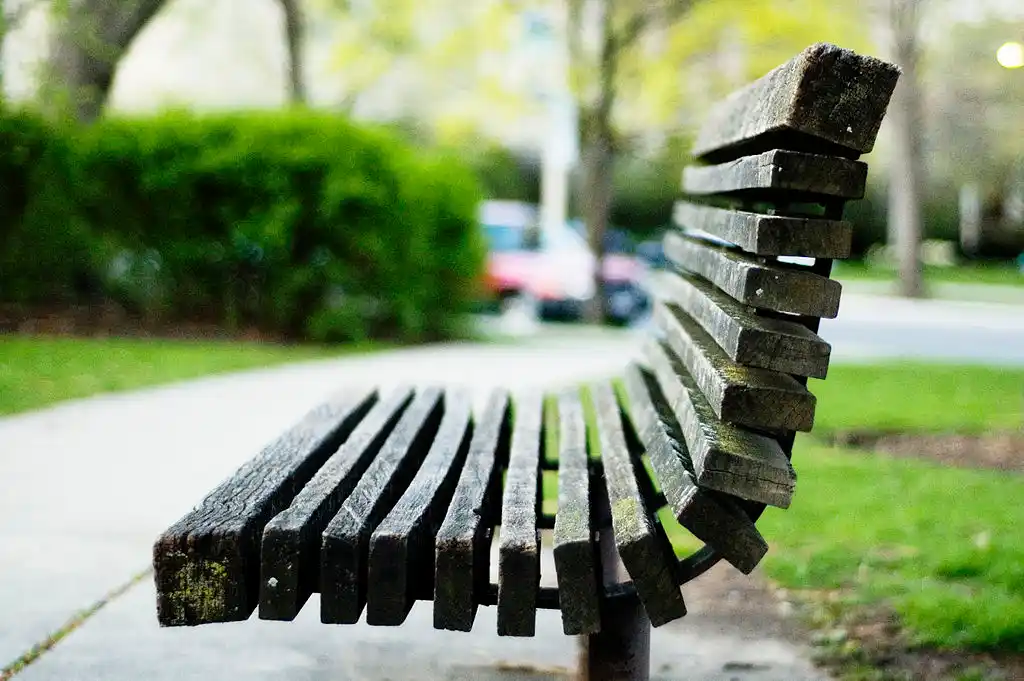 The Arré bench delivers stories that mattress. It hasn't achieved much sofar. But it's getting bedder.