Gopal has made a name for himself rescuing underage girls from brothels. This is the story of his first undercover operation.
"Idon't want bhabhi maal," Gopal yells at a cab driver who's taken him to Jamuna Mansion. Around him, draping the doorstep of the infamous brothel in Mumbai's Girgaon, stand large, matronly women with their nighties and petticoats rolled up to their massive thighs.
The women chew tobacco, indifferent to the insult. They know there are many men who like "bhabhi maal" just fine.
"I know another place," the desperate cabbie says, one eye on the wad of cash flashed in his face. Gopal had hailed him down saying he was looking to have some fun. Liladhar, the cabbie had heard, was the place for young maal.
Hidden between a bar and a juice stall, Liladhar turns out to be a dark, squat building with a clutch of shifty-eyed men guarding the entrance. Gopal walks up to the second floor and sits in a dingy hall lit by a bright halogen bulb, as the cabbie whispers to the manager of Room 9A. Yadav, a 20-something man with slicked-back hair and dark racer glasses perched on his head, glances at Gopal and calls out some names.
The girls slink in, turn by turn, taking their place under the light, like performers confident of their choreography. The light makes them look whiter, like bloodless ghosts with cruel beckoning faces. One of them winks at Gopal with her sharp kohl-lined eyes, but the other three seem disinterested, waiting to be dismissed. Not one of them is what Gopal is looking for.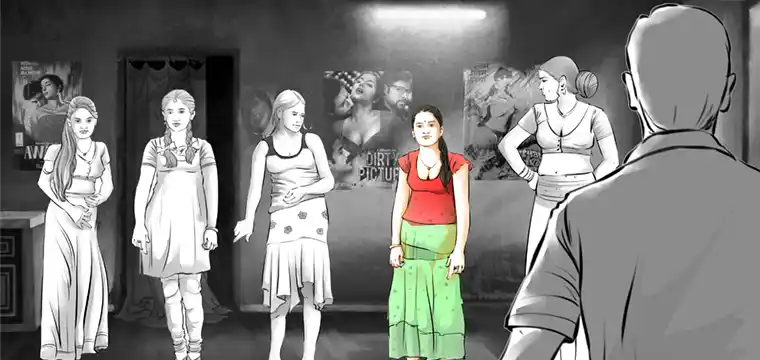 Sketch: Satyawan Pawar
And then, the last one walks in and stands behind the four, nervously clutching her green skirt. "That one," Gopal says, "I want that one."
Yadav asks for ₹2200 for Muskan. Eventually they settle at ₹1700 with a ₹100 standard "service charge" for water, condoms and napkins.
Before leaving the room, Gopal pretends to fiddle with his phone, sending out a single-word text message: "Engaged."

***

Twenty-four-year-old Gopal lives with his mother in Andheri. He started his career working with street kids for a non-profit body but in 2011, Gopal switched to rescuing minor girls from prostitution.
"Women," he tells me when I meet him five years later, "used to scare the hell out of me. One of them at Congress House even grabbed me between the legs." I laugh, as I veer him back to the story.
That Tuesday night, after months of briefings, brothel visits and observation exams, Gopal had been declared ready for his first rescue operation. But everything up until then had all been theory. He had never "engaged" a prostitute and certainly never had one taking off her kurta in front of him like Muskan was now.
"Don't do that now," he told her, inside the tiny room. "I'm not in the mood." He patted the seat next to him on the rickety wooden bed. Muskan was hesitant. The brothel didn't take kindly to wasting time on conversation.
Muskan, he learned, had come to Mumbai a year before from her hometown, Kolkata. He distracted her with a game on his phone, while he switched on a voice recorder he'd hidden in his pocket. Gopal had 15 minutes to determine if this girl was a minor or had been hired against her will. None of this information could be asked directly, lest she tip the others off.
Muskan's body language was timid. Gopal identified it as unwillingness, but she could even be just shy. Muskan looked about 17, but if he got the age wrong, the whole case would blow apart. In his last exam, Gopal had correctly identified the ages of 96 out of 100 girls he saw but now, when the moment had finally come, he was terrified of getting it wrong. As the minutes ticked by, a panicky Gopal tried all kind of questions to establish her age, but he didn't get enough to risk a raid.
"We spent the last few minutes talking about her brother and reshmi tikka biryani at Noorani. And then she told me about this new girl, Sonu, who had been brought in the previous month. Sonu had studied upto Class 9, something Muskan had failed to do. The Class 9 reference immediately set off an alarm."
When his appointed time was up, Gopal gave Muskan a ₹200 tip and left. Coming out to the din of evening traffic on Kennedy Bridge, he made a call: "I think I've found a minor."
***
The meeting at his office next morning went well. Anil, his senior at the NGO, listened to the recording and said Muskan could be a "border case" — not worth the risk. The new girl Sonu, however, interested him, and Gopal was sent back to Liladhar.
On his second night, Gopal got to work faster. The lanky, dark-skinned Sonu was engaged without delay. Sonu was wearing crude make-up but beneath all that Gopal could see that she yet had to shed the gawkiness of adolescence. She couldn't be more than 16.
Sonu spent the first 15 minutes in the room shaking with fear, wondering if she'd get into trouble for not having sex with a client. But she relaxed when Gopal showed her Angry Birds on his phone. The black bomb bird was her favourite. "She'd grin every time he'd explode," Gopal tells me.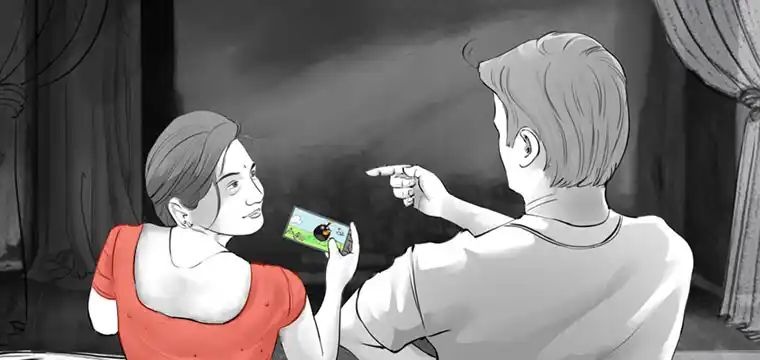 Sketch: Satyawan Pawar
The next morning, preparations for the raid began at the NGO. Anil called the D B Marg police station and began the pre-panchnama proceedings. The pre-panchnama never reveals the location or name of the building, Gopal explains to me, since brothels had been known to magically empty out minutes before a raid.
The raid was planned for the same night. Gopal was given a wad of crisp ₹500 notes with pre-registered serial numbers. Accompanying him was Kiran, his eyewitness, whose job was to implicate Yadav in court. The rest of the team waited at the junction of Opera House for Gopal's signal. On his word, the raid would go live.
Gopal bounded up the paan–stained staircase of Liladhar and asked for Sonu. Sonu smiled when she saw him, and Gopal was glad. He would need her cooperation. Anil had warned him that the police scared the girls more than the pimps. Gopal locked the door.
As soon as they settled in, Gopal gave Anil the go-ahead. Sonu, in the meanwhile, was opening up to Gopal, talking about her hometown Akola and her life before the brothel. It was her elder sister who had struck the deal with the owner of Liladhar.
As they talked, outside the room women started screaming. The raid had begun.
Sonu looked terrified. "It's nothing," Gopal said, "don't worry." Sonu had no idea what a raid was. Her life had changed over the last month, and that night, she sensed, it was going to change again. She blinked away tears, but her shoulders wouldn't stop shaking.
Gopal was glued to the door, waiting for the knock that would tell him to bring the girl out. There was a tap and then a shivering Sonu was whisked away by the police and a woman social worker.
Gopal followed them to the police station a few hours later after rounding up the other girls, most of whom were found hanging precariously on the ledge outside the second-floor window.
Three minors were rescued from Room 9A, Liladhar that night, but it was only Sonu who stared at Gopal accusingly at the police station.
"Why?" I ask Gopal, interjecting his story.
"Don't you see?" he replied. "Whatever happened in her life from there on, for her I would be the only person responsible."
***
Six years on, Gopal has participated in 11 raids and rescued over 28 minors. His role ends after the FIR is lodged. He knows that the girls he rescues are taken to a rehabilitation centre, where they spend the next few months in counselling and training before being sent back home.
But he has no idea what happens to them thereafter. He is not naïve to believe that all of them get their happily-ever-after. He suspects Sonu might have returned to Akola, only to find her way to another brothel.
"Maybe she got married and plays Angry Birds after her husband leaves for work," I offer with a smile, trying to lighten his mood.
"Maybe," he says, not convinced. "Someday I will try and find out."
But I suspect he won't. There is safety in not knowing. It makes rescuing the next girl easier.
*All names have been changed to protect identity.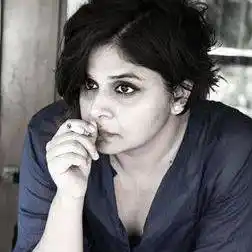 Sharan Saikumar is the Creative Director at Arré.