Introducing TL;Dr. – the Timeline Doctor, a weekly roundup of the news that will amuse.
Hello, and welcome to the first ever TL;Dr. – the Timeline Doctor for an attention-deficient generation. You, an unsuspecting millennial, probably landed here expecting some humour but, as life has taught you already, the joke is on you. (Remember when we all had dreams of an unconventional career that also paid well? Hah!). But, stay with us long enough and we will give you a summary of some news from around the world. Poorly researched perhaps, but hey, it's 2018 and that level of research is still better than most world leaders'.
So without further ado, let's raise an avocado toast to our generation and get this show on the road.
At Home
Sen, Sir: Two journalists at Kolkata's ABP News who have been critical of the government have been forced to, er… resigned after they busted the fact that farmers praising the PM on Mann Ki Baat, were forced to do so. Serves them right. How dare they do actual journalism instead of just rehashing stories from the internet as news?
Naam ki baat: What's in a name, you ask? If the names of kids these days are to go by, everything. The latest fad is to get them on top of the roll call list by giving them names like Aaryav and Aagolavathkaran. And so, in a bid to climb up from the bottom of the state list to #4 (no, seriously), and also to have one common name in all languages it speaks, West Bengal is to be renamed Bangla. Incidentally, this is the same strategy used by Arsenal to start every season at the top of the table.
Who needs numbers? Definitely not the Indian government – who're seeming to get along fine without a chief statistician.
Assam of all parts: The National Register of Citizens (which we had no idea about until a week ago, but we've now read copious amounts of one Wikipedia article about it) was set up in 1951 and then updated in 1971 to record Indian citizens in Assam. The final draft version was released this week and 40 lakh people are excluded. That's over 12 per cent of those who applied now being classified as illegal immigrants, many of them despite having necessary records and following the tedious procedures involved. Naturally, there is a political angle to it – and the ruling party assuaged fears with one of its MLAs from Hyderabad saying "shoot illegal Bangladeshi and Rohingya if they don't go back like gentleman". This is what you have to love about these guys. As the French say, there's a certain genocide quoi about them. Je ne sais pas.
Dam Son!: Idukki in Kerala is known, of course, for Idukki Gold (which much like TL;Dr. is a joint effort). Relentless rains have caused the water level at the district's dam to rise to dangerous levels and an orange alert was issued. They say never read the comments on the internet, but the Kerala State Disaster Management Authority's Facebook post is one case in which you should make an exception. 99.5 marks for the comment; we're cutting 0.5 marks because, no Oxford comma.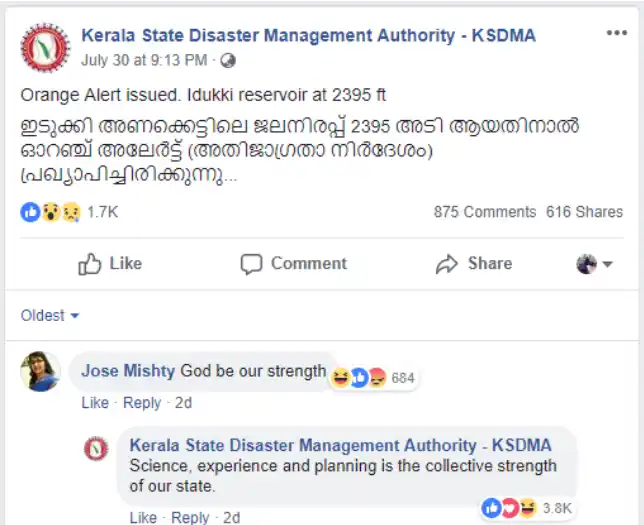 U & I. DAI!: After TRAI chairman RS Sharma challenged people to do their worst with his Aadhaar card, hilarity ensued – personal details, daughter's email ID dug out, and more (he maintains he didn't lose, much like South Africa in that semifinal, perhaps). In any case, UIDAI supplied this Friday's Woke Outrage as it added itself to your contacts list (last checked, temporarily unavailable). The number is marked by TrueCaller as "Pharmacy". Apt, given how Aadhaar is trying to doctor the society (contrived joke, we know).
Pseudo Coup: Who needs numbers? Definitely not the Indian government – who're seeming to get along fine without a chief statistician. Well, to be fair, there are three kinds of lies: lies, damn lies, and lies about statistics not being available.
International
Opposable Trumps: Not a good week for Trump. He lost support of his buddies over at National Enquirer (who have rights to a saucy scandal story) and the billionaire donors, Koch brothers and despite his vehement defence of Putin, there is evidence of more Russian interference in elections. So he's taking out his anger on fuel-efficient cars and just wants to get the damn Russia investigation done with, begging his Attorney General to stop it, and saying he'll have that damned interview with Bob Mueller.
International Domestic News Now: For some reason, UK's foreign secretary called his Chinese wife Japanese in Beijing. It's like they need to complete a humour quota for the week, and since Brexit didn't deliver any laughs…
Pooh Poohing: It seemed unthinkable a few months back, but XI time winner of Best Winnie The Pooh Lookalike and China's overlord Xi Jinping is actually facing criticism at home thanks to economic problems and a vaccine scandal.
Techila Shot
The truly big apple: Apple crossed a market cap of $1 Trillion!!! this week (we wanted to put it in all those zeroes, but apparently there's a character limit here. This newsletter can't handle more than two characters).
Censor and sensibility: Remember when Google used to claim that their motto was "Don't be evil"? Well, in the face of relentless capitalism you sometimes have to compromise on your moral compass.  Google said they will comply with China's harsh censorship rules as long as they get a foot in the door. Isn't it a swell 21st century, folks?
That's it for this week. Have some thoughts to share with us? Did you enjoy reading TL;Dr.? Tell your friends, and also tell us. Until next week, may you love yourself as much as we love puns. Bye!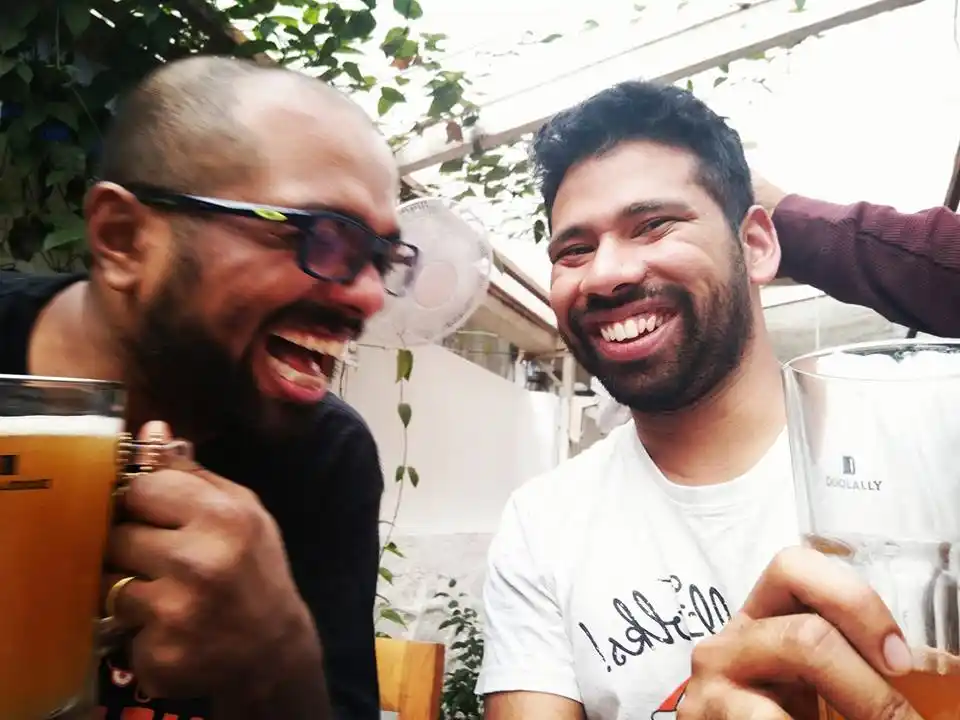 Chuck & Tony - something that sounds like a failed sitcom - are two Mallu boys who do marketingy things in Mumbai. Between them, they are crossword setter, cartoonist, pun-maker, attempted comedian, Kerala Blasters/Kochi Tuskers superfans, prog & metal lover, podcaster, The Bugle superfans, IIMK & MICA grad, and cold water aficionado. Together, they share a belief that the world is so depressing that the only way to survive is to have a laugh and make a pun. They co-author a newsletter called The Third Slip, whose best-of you see above.