Zohib Islam Amiri's earliest memories of a football game take him back to Kabul's Ghazi stadium. As a 10-year-old, he would tag along with his father and elder brothers to the "stadium of horror". At 3 pm on most days, the 25,000-seat stadium would either feature public hangings or punishments involving amputation of fingers and arms at half-time. The 10-year-old saw more death during those years than what most people see in a lifetime. But still his nerves did not quiver; the love for the game kept him going.
Football was all that people had for entertainment in Taliban-ruled Afghanistan. There were no movies to watch, no music to listen to. There was barely any work and even the kids rarely went to school. 3 pm was the magic hour. At the strike of the clock, men flocked to the stadium – there would either be a football match or public killings. Either way, a spectacle was guaranteed.
"I am not entirely sure if people gathered at the stadium to watch football or the killings," Amiri recalls. Both events were a crowd-puller. Every missed opportunity saw curses being hurled and a goal was celebrated with wads of notes being thrown in the air. During half-time, miscreants were brought to the centre of the field as the crowd roared. If it was a thief, they chopped his hands off and trophied it around the stadium. If it was a more serious crime, the person was hanged from the horizontal bar of the goal. The cheers would be louder, more aggressive, when there was death involved. For a long time, Amiri thought that the blood and violence was part of the game.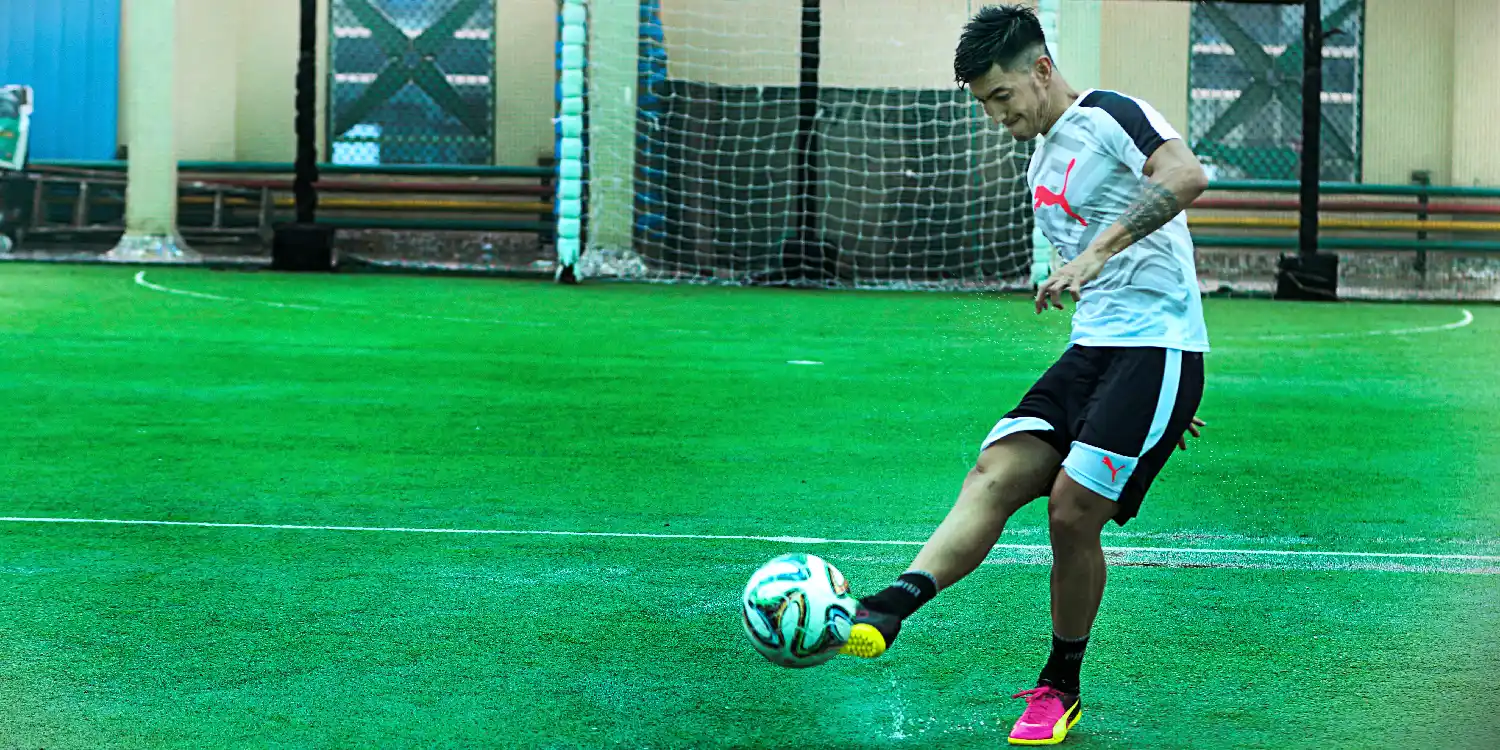 In 2013, Amiri captained the Afghan team that beat Indian to win the South Asian Football Federation championship. It remains the high point of his career.

Pratik Gupta/ Arré
Like every other child reared against the backdrop of exploding bombs and firing guns, Amiri was desensitised to the horror of what he was witnessing… until it struck home. His father and brothers were picked up by the Taliban, taken to an undisclosed location, and when they were finally let go, a week later, they looked like they had been in a war. His father was beaten day and night until his back had gone black.
In the mid-1990s, the Amiris wrapped up their family business, sold off their remaining assets, before setting off for Karachi in Pakistan, not knowing whether their house would still be standing when they returned.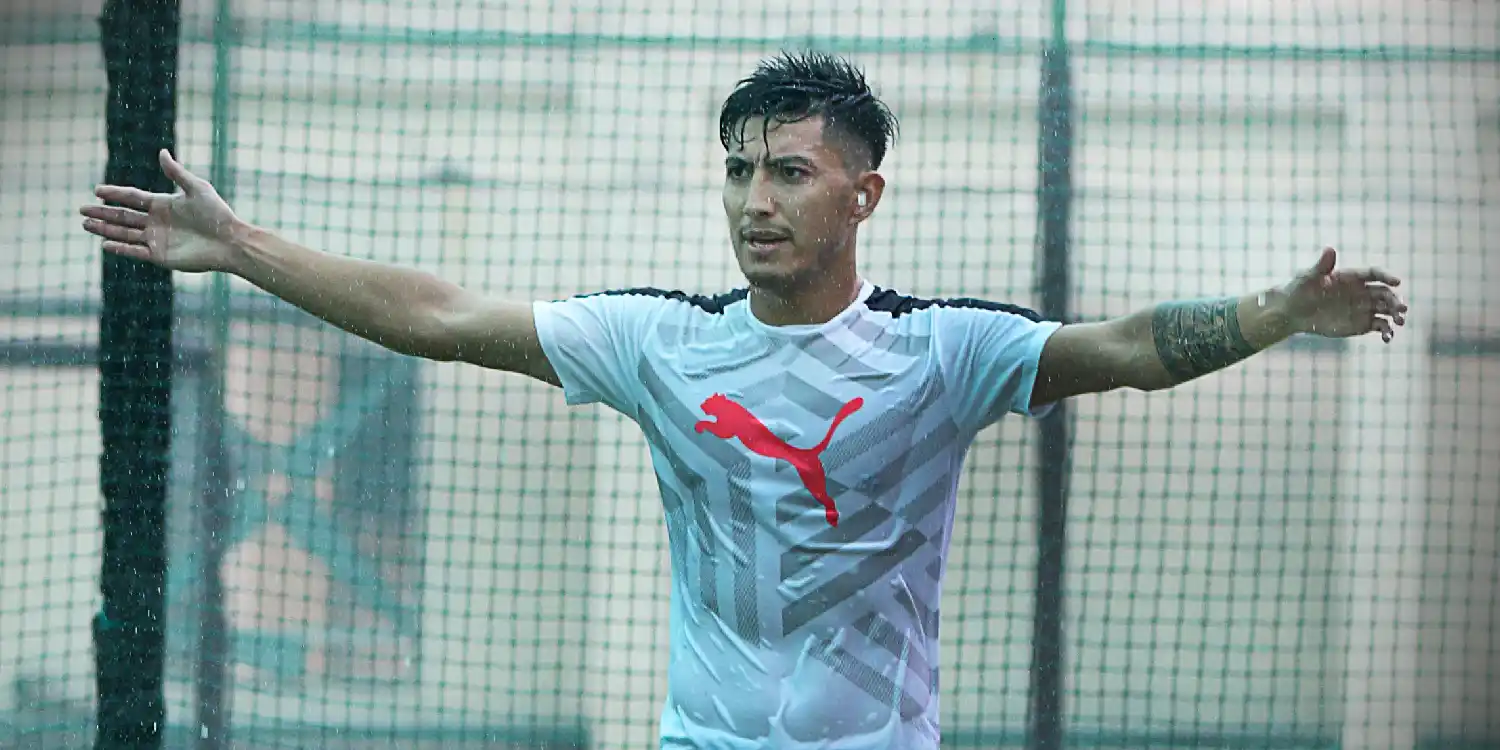 Amiri dreams of a peaceful Afghanistan, where he can go back and settle down once his playing days are over.

Pratik Gupta/ Arré
The family lived in Karachi for three years before returning to Afghanistan. There, the young Amiri distracted himself with football. In a new land, among new people, the ball was the only thing he was familiar with and he threw himself into the game. It didn't matter then that his memories of the sport were inextricably linked to death, dismembering, and violence because it was all that he found solace in. Amiri's father encouraged him. His brothers played too, but nobody played it with the zest that young Amiri did. He didn't know it then, but that was the beginning of his love affair with football.
When his family returned to Kabul to pick up their lives, Amiri went straight to the Ghazi stadium. Standing at the entrance of the stadium where his tryst with the beautiful game began, he was overwhelmed with mixed emotions. There was anger, as his mind raced back to those days when he didn't know if his family would survive, and there was relief that it was now all behind them.
A few years later, Amiri began his professional career with Shoa Kabul FC and played several matches at that very stadium where he watched football as a kid. But every now and then, there would be an incident that would make him question their homecoming.
"I'll never forget that morning in 2009, when I was driving to practice. Just about 100 metres away, a bomb went off; it was deafening and my car rattled. I jumped out and started running in the opposite direction. The smoke trail is still etched in my memory."
But Amiri held his nerves and eventually went on to become the captain of the Afghanistan national team. In 2013, his team beat Indian to win the South Asian Football Federation championship and the nation went wild.
"We couldn't see the streets from the airplane, only heads. Women usually do not step out after 6 pm, but there they were alongside the men and the children, and the celebrations went on all night. The entire country was out that day, but there was no untoward incident."
It is a moment Amiri will relish forever. That day he realised that a nation torn by strife and violence could rise above it all and come together with sport. The game triggered a new relationship between the people and the game.
Amiri left Afghanistan a few years later and found his way to India, where he plays for DSK Shivajians FC, a Pune-based football team. But that victory in 2013 remains the high point in his career.
Afghanistan has come a long way since the days of the Taliban rule, but the situation in the country is far from being normal. Amiri still yearns for the place he calls home, but he knows that his profession needs him to stay away. In the last few years, the national football camp too has moved out of Afghanistan. Amiri doesn't stay for more days than what is needed in Kabul to handle endorsements and other commitments.
And though he may have left Kabul, Kabul will never leave him. Last month, as he was talking over the phone with an Afghan football official in Kabul, they were interrupted by a deafening noise. A bomb had gone off close by, and for the next few minutes, chaos reigned until the line was disconnected.
Though he's spent the last five years in India, and is at home in his adopted country, Amiri still dreams of a peaceful Afghanistan, where he can go back and settle down once his playing days are over.
"The day I know I can leave my house in Kabul and return safely in the evening, I'll be the first to go back," he says.