Aapne Billa No 786 dekhi hai? Meri haalat us film main Mithun jaisi hai," Brijesh Saroj says with a low chuckle. He is sipping tea in the dining hall of IIT-Bombay, surrounded by hundreds of his peers in a world far removed from that of the B-grade potboiler. Some of India's brightest young minds are lounging in this cavernous space, a sea of bedhead and Birkenstocks. The 19-year-old from Pratapgarh in Uttar Pradesh, sticks out in his ironed shirt, jeans, and neat hair.
Kareena Kapoor is seducing Salman Khan on a wall-mounted television, the song merging with the chorus of plates and spoons, chairs being dragged, and laughter. The conversation around him hinges on American TV and Elon Musk's latest toys. But Brijesh identifies more with Billa No 786 and the small-town boy Shankar (hammed by Mithun) who comes to the big city to follow his dreams. What follows instead, is a tragicomedy.
Brijesh has appropriated this story. As he takes slow sips of the sugary, milky concoction, he tells me how he comes from a place where even tea was a luxury. "Aapko pata hai, maine yahan aane se pehle kabhi chai nahi pee thi," he says. "Ghar par chai banti nahi thi aur bahar se maine kabhi khareedi nahi."
Brijesh's journey to the hallowed grounds of IIT-B was widely hailed as the stuff of dreams. In June last year, the story of two Dalit brothers (Raju, the younger one, is at IIT Kharagpur), who went from a one-room shack in a tiny UP hamlet to the country's most coveted educational institutions, made headlines. The nation cheered and news photographers clicked away to document Brijesh's first day at college. They cheered and clicked some more when Aamir Khan decided to invite him home for a pep talk. But now there is silence. I am the first person Brijesh has spoken to in days.
***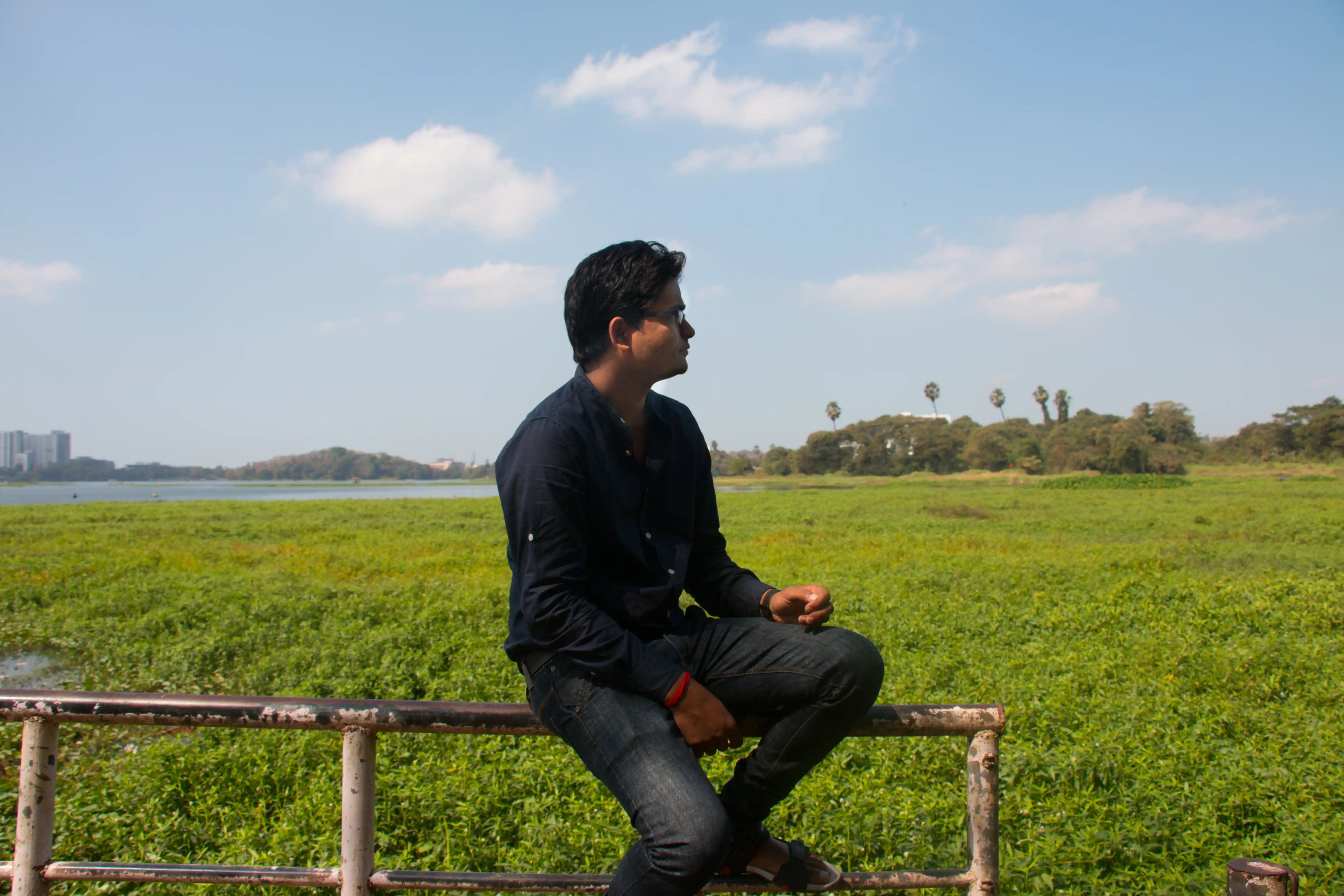 Brijesh knew how to crack IIT-JEE, but he had no clue how to live through IIT.
Abhinav Sharma
Brijesh knows how to crack IIT-JEE, but he has no clue how to live through IIT. All that fluent English and talk of the coolest apps flummoxes him. His days are spent grappling with PowerPoint presentations: Online assignments, the content of which, he probably knows better than anyone else, but whose technology baffles him. In his mother tongue and armed with pen and paper, he can take down the titans of his batch. But on Mumbai's fully tech-enabled, English-speaking campus, he is lost. Questions he's eager to ask in class die a natural death, and the unfamiliarity of his new existence immobilises him.
Brijesh's solitude is not just academic, it is social too. It follows him into the otherwise raucous halls of his hostel where he has never gotten anything beyond a cursory "Hi" from his roommate, a fellow Physics student from Madhya Pradesh.
It's not that Brijesh hasn't tried. To aid conversation, he has brushed up on Hollywood cinema, but all the stuff he furiously read on Titanic, The Fast and The Furious, Iron Man, and The Avengers hasn't helped beyond occasional surface talk with his classmates. Their starkly different backgrounds stymie the possibility of any real conversation.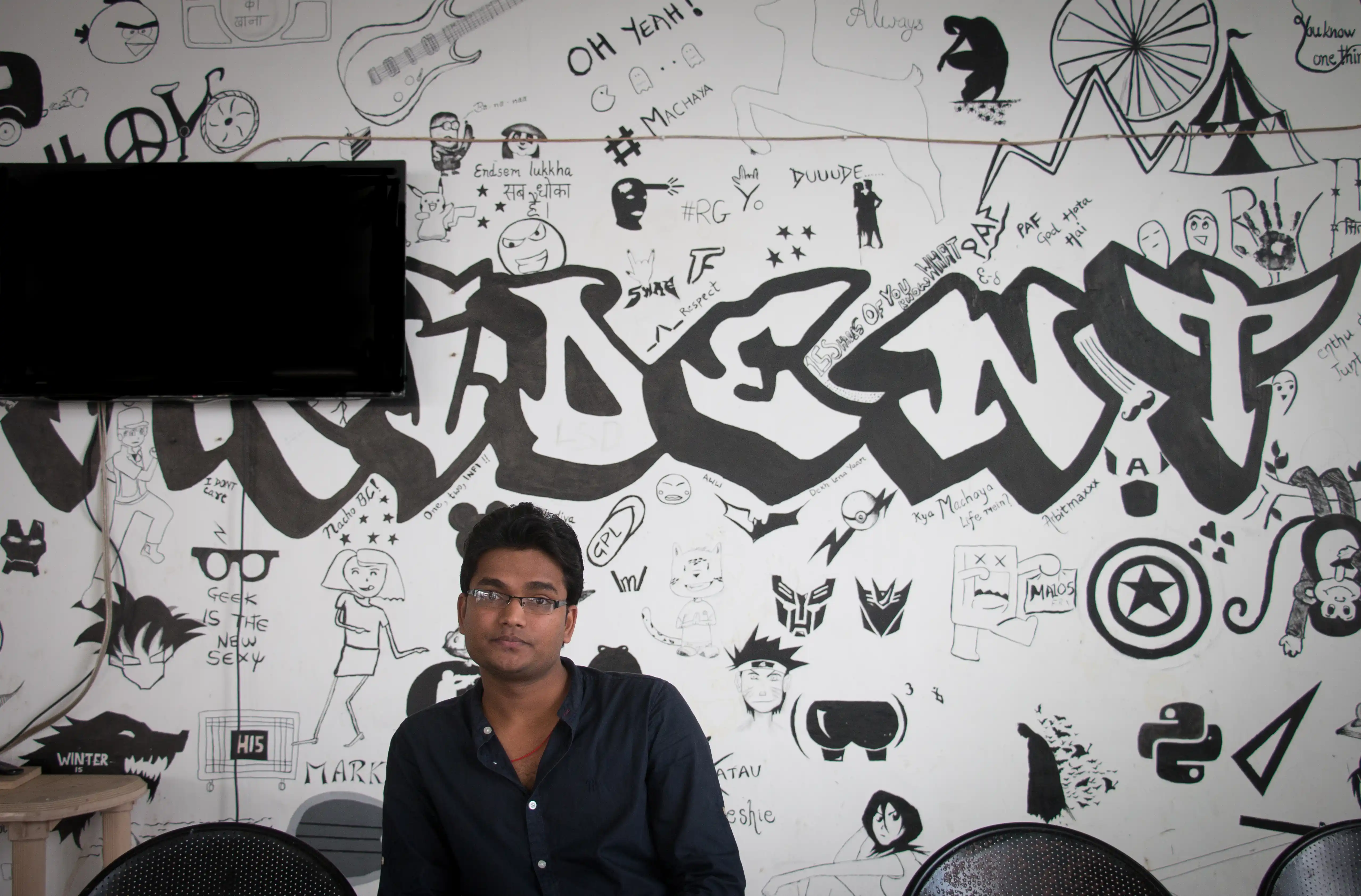 The 19-year-old often dines alone in the crowded mess of the Mumbai campus.
Abhinav Sharma
Brijesh comes from a world where his family had to line up at a ration shop to get their weekly BPL quota of kerosene. It was five kilometres from his house, an hour away on foot, and they had to spend another hour waiting in line. His brother Raju and he were usually the chosen candidates. They would fight with each other about whose turn it was. The problem would be solved not by a fight or a game, but with a math challenge. They would choose an equation and whoever solved it first was given the pass. Raju, who Brijesh tells me, has never met a problem he couldn't solve within a minute, usually won. Invariably, Brijesh was the one who queued up for kerosene, took the goats out for grazing, and gathered wood for the kitchen.
When he tells me this story, I begin to understand how deep this young man's isolation must be. In a campus full of peers who download torrents of Hollywood blockbusters, talk cars and girls, and eat pizza, this boy who has grazed cattle, struggles to find his place.
"Aapko main friend maanta hoon, isiiliye bata raha hoon. At home and in school, we were not allowed to talk to girls. And here, when a girl comes and sits across from me at the mess and smiles, I do not know how to respond. I mumble, just smile, or simply ignore them. I do not know what else to do," he says, hanging his head down in exasperation.
Movies are his escape. He was inspired by Rajinikanth in Sivaji because it was the story of a man who overcomes poverty to become powerful. When he was preparing for IIT, he watched 3 Idiots seven times, trusting that real life would turn out exactly like the film. He would sail through class, make great friends, and finally get the girl. Now, he laughs sadly at his own naiveté and the turn his big dream has taken.
"I was on the front page of The Times of India on my first day here and I was recognised by a lot of people when I went to class," he says. "But no one came and spoke to me. I too was uncomfortable and never started a conversation with anyone. That became a pattern I guess."
But in spite of all this, Brijesh is determined not to fail. He knows that he has got here against all odds. Every year, 13 lakh students appear for the JEE (the entrance exam to the IITs) and the success rate is less than 10 per cent.
He tells me that during his summer break, when he would leave his boarding school and go home, he would carry stones at the nearby construction site, his head reeling with formulae. "Sar pe bojha hota tha aur dimaag main formulae," he recalls. "Mujh main ab bhi woh junoon hai. Yeh zindagi hai, film nahi, toh kuch mushkilen to hogi," he says, fixing me with a resolute look that makes me glad.
Even as he struggles at IIT, he can't forget that many of his schoolmates are now washing dishes at local dhabas, and his family back home still has to confront caste violence. Just a few days after the UP government announced that it would bear the expense of the brothers' education, angry men, reportedly from the upper caste, pelted their home in Pratapgarh with stones.
We are interrupted by a brusque attendant who is clearing tables after tea time. "Zhala kai," she asks and takes the glasses away without waiting for an answer. The hall is emptying out now, but late stragglers can still get their fix of chai and cutlet.
I know it's time to leave, but Brijesh is brimming with conversation, glad to have found someone who will listen. The shy pauses have given way to giggling stories of the bawdy company he kept while working in a garage back home, his older brother's girl problems, and his shock at seeing his idol Aamir Khan as a greying, stout man, just a few years after he played a college student in 3 Idiots.
Dusk is settling in on the palm-lined campus. His smile fades as I say my goodbyes. I want to tell him that everything will be okay and just like 3 Idiots he will get the grades and the girls. I know that might not happen but I hope that today, after I've left, his roommate who doesn't talk to him, will at least listen.
P.S: When we met Brijesh Saroj again recently, he introduced us to seven of his friends and told us of his improving grades. He hopes to go back to Uttar Pradesh after his four years at IIT Bombay and start a quiet revolution.