The total cost of Uncle Eustace's funeral including the burial, pre- and post-funeral meals, and bribes: ₹61,000. That's more than the cost of a Google Pixel, or really amazing coke.
My phone rings at 4 am on July 26. My groggy, "What's up?" meets with a wail that would put a banshee to shame. Amid the sobs, I make out the two words, "dad" and "dead".
Taking a second to process the information, I gather that Johnnie Walker and Jack Daniel's have finally had enough of the abuse my Uncle Eustace had subjected them to, and had decided to fight back. Wasting no time, I get dressed hastily, and because my cousin, Uncle Eustace's elder son, works on an oil rig off the coast of South Africa, the job of putting together the funeral is passed on to me.
First stop, the ATM. I pull out 25 grand and head over to my uncle's. At 5 am, I wade through the throng of inquisitive aunties and genuine mourners, and manage to get into the modest one-room apartment. A doctor examines the body before signing off on the required paperwork, certifying that the death was due to natural causes. No foul play is involved. Doing my best to hide the fact that my uncle chose to croak at 3:30 am and even in death has fucked up my already erratic sleep cycle, I mutter condolences, the best I can.
Wasting no time, I dial the undertaker, Danny Michael Pinto. Not a trio, as the name probably suggests, but a single person, the undertaker to the stars, who claims to have prepared everyone from Rajiv Gandhi to Mother Teresa. It doesn't get better than good ol' Danny. The funeral is held the same day.
The undertaker arrives, body bag in tow and wasting no time, eyeballs my uncle's physical dimensions for the coffin. Seeing that he will no longer blow his wad on Scotch and cirrhosis medication, my aunt decides to spare no expense with the coffin. Names of different types of wood are tossed around – silver oak with a plywood bottom to facilitate decomposition, costs ₹40,000.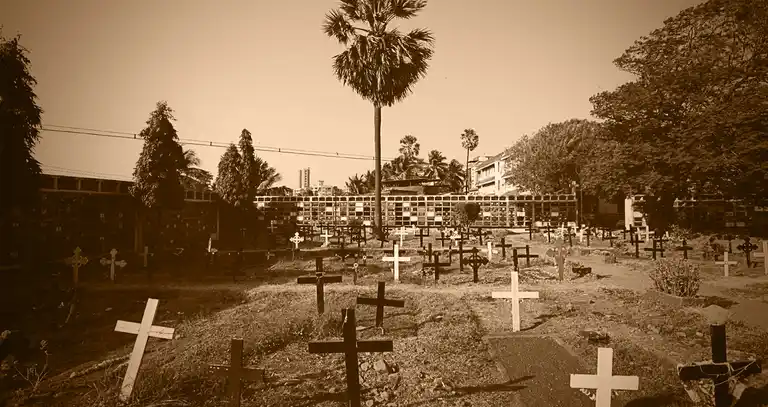 Catholics choose to bury their dead. But buying dust at ₹50,000 plus annual maintenance charges is grave, indeed.
Pratik Gupta/ Arré
Seeing that none of the old man's clothes are fitting for the occasion, a suit is also required, as is a hearse and mortician services to make my uncle look his best for his date with dirt. ₹3,000 for the suit, plus ₹5,000 for other services. Paying the undertaker half the money upfront, my pocket is getting lighter by the hour. And it is just 7:30 am. The last time I blew my wad this quick, I got a happy ending in return. Right now I don't care about the happy part, I just want an end to this day.
Uncle Eustace rides in the back while I call shotgun in the hearse. Were the old man alive, he probably would have bitched about giving up his valued front seat.
We Catholics (very inconveniently, I might add) choose to bury our dead. Dust to dust and all that crap. Which is quite okay if the dust is in a mini metro or some far-flung corner of the country, but when the dust in question needs to be found at one of the many Christian cemeteries in the city, the dog-and-pony show begins.
Burial plots where entire generations of families are interred, cost a one-time fee of ₹10,000 about 10 years ago, with some nominal maintenance charges. The same plots now cost about ₹50,000 plus annual maintenance charges. We have our own family grave, where generations of D'souzas wait for others to join the party.
People without the luxury of family burial plots, however, are not as lucky. After 2013, the sale of burial plots was officially closed owing to a space crunch. That means graves are reused, and every two years, some stranger might be laid to rest in the same spot, after the earlier occupant's bones are interred in niches or vertical vaults. Even in death, some people just want to live on the top fucking floor.
So after running to the municipal corporation, the local legislator, and the police station to seek the requisite permission to exhume our family burial plot, and greasing many palms along the way to expedite the process, the last rites are conducted.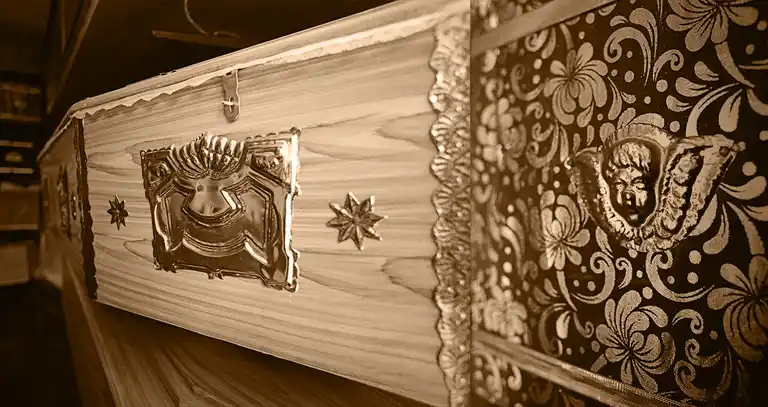 People have been known to pay more than a lakh for coffins alone. Not all are this pretty.
Pratik Gupta/ Arré
My Uncle Eustace joins everyone from my saintly grandmum to my cousin, Edward, and is finally laid to rest at 5 pm. Total cost including the last rites (₹2,000), the burial (₹53,000), pre- and post-funeral meals and refreshments (₹4,000), and bribes (₹2,000): ₹61,000.
That's more than the cost of a Google Pixel, or really amazing coke. If he wasn't recently deceased, Uncle Eustace might have probably used the money to stock up on Scotch, jumped into an old refrigerator carton after digging the hole himself, and told us to pack the mud in good and tight. Considering that people have been known to pay upward of a lakh for coffins alone, coupled with headstones made of Italian marble, this funeral is in the middle of the burial spectrum.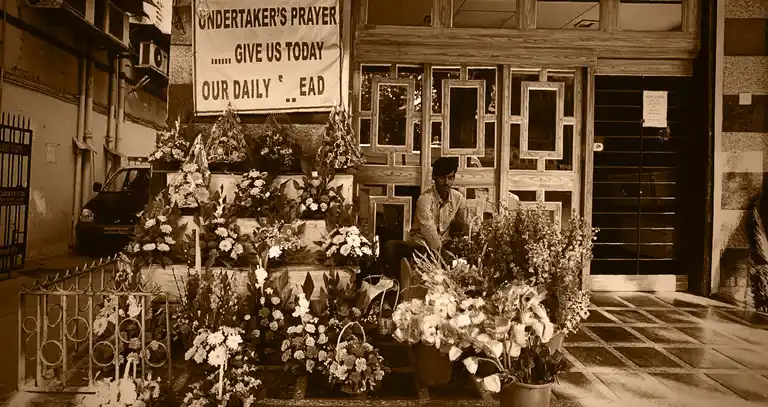 My undertaker, Danny Michael Pinto, turns out to be the undertaker to the stars, having prepared everyone from Rajiv Gandhi to Mother Teresa.
Pratik Gupta/ Arré
Finally the day is done, the real mourning subsides, the fake chest-beating continues, and we partake of some 25-year-old Talisker from the old man's stash. Damn that old bastard had good taste.
A few weeks after my uncle's funeral, we receive a letter from the Bombay Christian Burial Board, the apex body governing Christian burials in the city. Apparently, we owe the board arrears for maintenance and upkeep of the burial plot to the tune of ₹12,000.
The letter further states that unless the arrears are paid, any remains will be exhumed and the final resting place will be used for other burials.
If science fiction is to be believed, this is a grave situation. Some burial places at the cemetery are more than a hundred years old and those with unpaid arrears are being exhumed and reused. Surely this will lead to a bunch of Catholic zombies walking around, pissed off, because their dirt naps were interrupted by the clusterfuck that is the city's real estate.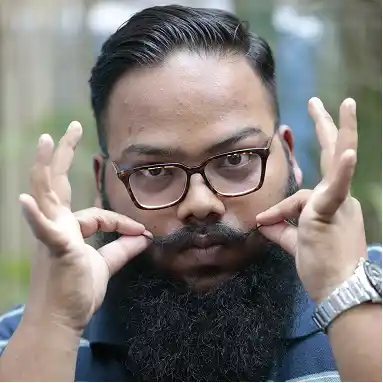 Damian loves playing videogames. If all the bounties he collected slaying zombies were tangible, he wouldn't need to write such bios. Seriously though, Damian used to be a cook who wrote, now he's just a writer who cooks.