In our increasingly cosmopolitan cities, where archaic psyches cohabit with urban mindsets, we urgently need a police force that understands the world the Talwars once occupied.
Every other day, our phones buzz with a new fact: A chest-thumping social-media forward which lists India having joined a select club of nations that have managed a tech marvel. We got one recently, when India announced its plan for the bullet train. It was time for a collective middle-class hurrah, to feel pleased that we had been born in a great country. And then to promptly go back to our power cuts, road bumps, garbage dumps, and thousands of bumbling, clueless, and professionally challenged police officials across our states.
It's this existence of many Indias – often hundred versions exist next to each other within a 10-kilometre radius – which shaped and then unshaped India's most sensational crime mystery, the double murder of Aarushi Talwar and Hemraj Banjade in 2008. Who interpreted the gripping mystery which way depended entirely on which India one grew up in. Sadly, so did the investigators.
Gripping crime mysteries that split public opinion and gossip down the middle are not unique to India: Presumption of guilt and innocence in high-profile cases have become fodder for national discourse across the world. There is one key difference though; a strong and decisive police probe usually settles the issue, with credibility and faith in the system intact. To police forces around the world, winning and professionalism come naturally.
For the Indian police, messing up is a daily habit. Officers mostly believe investigations are always about choosing one of two options – a smooth lie or a distorted truth. What they choose depends on which one they can pull off more efficiently. In the Hemraj-Aarushi double murder, they chose both, often alternately.
Two days after the crime that had the nation in its thrall, we decided to visit the Talwar flat in Jalvayu Vihar, Noida. It was close to midnight, around the hour the murders were supposed to have occurred. An official, part of the first respondent team, told us how he had spent over four years policing districts like Lalitpur and Jhansi, parts of the backward Bundelkhand region. He finally managed a Noida posting as his village was nearby.
He then systematically gave us his take on the crime, as well as the character of the victims. He had never policed a modern suburb like Noida before. His India was different from the one we were standing in. But he was convinced about what had happened. It was clear that if there is one institution in which we continue a time-warped, cavernous existence, it's our police.
The Aarushi case told us policing in India needed a huge reality check. We recruit to control law and order, not to understand crime and society. Check out any recruitment camp for lower ranks of the police and the emphasis will solely be on the candidate's physical attributes: their height and chest size, their ability to run. That works fine only for regulating rallies and protests, where menacing looks are necessary deterrents. Even the superior ranks of police forces – the sub-inspectors, who rise to become station heads – aren't recruited for their investigative abilities. In subjects of social reality and science, the knowledge of which is the key to becoming an efficient investigator, they are often completely out of depth. It was a collective of such officials who destroyed the Hemraj-Aarushi case within the first 48 hours.
Quite remarkably, successive governments have ignored the rapid complexities of urbanisation, and have allowed a unilateral, pre-independence style of policing, simply because it suits their style of governance, where the criterion for posting isn't merit or skill. Indian politics still has virtually no urban leadership or thinking. The changing character of cities remains their one big blind spot.
They don't notice all major Indian cities are teeming with a mixed population: Migrants, casual workers, and daily-wage earners share their living and working space with IT professionals, management executives, creative fiends, and fashion designers. They don't notice crime is no longer the domain of de-notified tribes, history-sheeters, and "bad characters" listed on police station display boards. The mind of a criminal could belong to anybody. We still haven't woken up to the fact that the skills needed to understand and police an urban, modern township would be totally different from those needed to tackle the hinterland.
And if a substantial flock of brawn-flexing, instinctively feudal population cohabits with an urban professional mindset, the situation becomes even more complex. A story that abounds in all of the rapidly expanding suburban townships of India, where police seem to struggle to come to terms with these new-age realities – and end up with shockers like releasing details of text messages exchanged between Aarushi and her teenage friends, as if they had detected the most intriguing piece of evidence. And senior IPS officers giving moral science lectures in briefings meant to announce a case development.
None of our administrators in any state have thought it fit to think creatively and work toward carving out a metropolitan police force which is responsible for just the big cities and a separate, purely investigative wing for crime detection which isn't burdened by the demands of daily law-and-order duties in each major city.
"A large number of police officers in states like UP suffered from what can only be called an envy of the upwardly mobile."
In 1999, Delhi was numbed by the murder of journalist Shivani Bhatnagar. With no breakthrough for several weeks, the pressure was mounting by the day, especially as there was intense media scrutiny and interest around the case. Officers would suggest in hushed tones how only two people could be suspected – IPS officer RK Sharma (who has now been convicted) and Shivani's husband Rakesh. Several months later, a frustrated senior IPS officer supervising the case told us this murder was "just one slap away from being solved".
What he meant was he had a police force, so used to extracting confessions first and then working backwards in a bid to nail the suspect, that they were unable to speed up the probe in a situation where one suspect was a senior IPS officer and the other a senior journalist, which ruled out using the "slap" approach.
Throughout the Hemraj-Aarushi probe, another chilling pattern emerged: How a large number of police officers in states like UP suffered from what can only be called an envy of the upwardly mobile. Their professional frustrations and lack of training got exacerbated by the perceived success, high life, and liberalised mores of the new-age India they were dealing with. That envy and a complete lack of understanding of the world of the Talwars made them assume and believe fantastic tales, innuendo, and pure gossip. The "yeh sab bade ghar ke log aise hi hote hain" mode of thinking made them share grime with similarly envious and inept media journalists, leading to an unending spiral – reportage fuelled opinion, which in turn fuelled reportage.
But as I said before, we are citizens of many Indias. The one which continues to outrage the most about justice in this case, also keeps mentioning only Aarushi. But two people died that day. Hemraj Banjade's story didn't make for good living-room gossip and fantasy even for the police. He remains forgotten. Maybe, when we demand that our police change, we ought to change our minds a bit too.

This story was earlier published on May 28, 2016.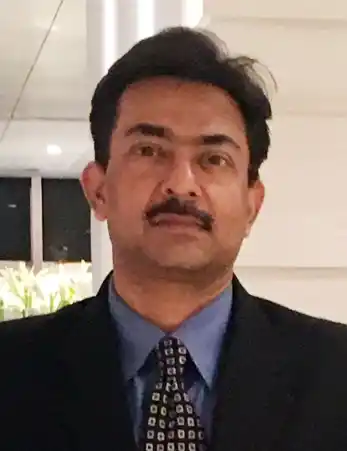 Vinay Tewari, former managing editor of India Today Television, is a media professional with 23 years of experience. He has extensively examined India's criminal justice system and is a keen student of society and human behaviour.