While everyone around the country woke up to his name only today, Vajubhai Vala vents about the difficulty that one day of fame brings. With no clarity on who should be invited to form the government, will he put the BJP and Congress to the Laurel-Yanny test?
You had one job, Karnataka!
If it isn't bad enough already for a Gujarati man to find veg food in Karnataka, I have to now also deal with this fucking media circus because you Kannadigas couldn't decide on one team. I'm 79, leave me alone! I just want to watch Taarak Mehta, have chaas thrice a day, and sleep for 14 hours. Is that too much to ask for?
Before this circus unfolded I would walk my dog at Cubbon Park every morning. Now I walk out of the house and people are shoving microphones in my face asking me about my next "move". The only moves I was making before yesterday were to take myself to the bathroom and back.
After not having an appointment for years, now suddenly everyone wants to meet me. When I had a broken hip last year, nobody showed up. "Ah, he's 78. How long will he live anyway?" they said from afar. But now I have my picture on 12 TV networks and 19 major newspapers and suddenly even middle-aged women on my morning walk flock to click duck face selfies with me. (Have to admit, I am very much liking these duck face selfies.)
Anyway, the price of all this fame is that now I have to decide. Am I going to invite the single largest party to form a government? Or am I going to invite the Congress-JDS coalition? To tell you the truth, I don't have a clue. The only Bangalore-Delhi contest I was following was in the IPL and co-incidentally, those two teams are pretty hopeless too.
If I wanted 30 seconds of fame, I'd pick a fight with PewDiePie (so overrated).
But there's no running away from this responsibility and I have to make a decision, even though I am in such a bind. If I invite the BJP, everyone will say I'm a sell-out. (Honestly, I don't mind being a sell-out if the price is really good or I get an invite to a lit pool party. It's friggin' hot here!) If I invite the Congress-JD(S) coalition, I'd have backstabbed the people who helped me most (and Amit bhai might pay my children a visit). Worse, what if the Congress-JD(S) form government and all the blame falls on my lap? I had nothing to do with it, and I don't want that on my CV at this age. If I wanted 30 seconds of fame, I'd pick a fight with PewDiePie (so overrated).
It's a lose-lose situation no matter what I do. Congress has announced that they'll approach the courts if they don't like my decision. Their plan B is to approach President Ram Nath Kovind. Good luck with that! Classic Congress, moving from one powerless entity to another. Maybe after the President, they should approach Spongebob Squarepants.
I see only one solution to this, which is using viral internet content to decide whether you can trust certain people. But at least it's free of bias. With the fate of the state on the line, I plan to invite both chief ministerial candidates HD Kumaraswamy and BS Yeddyurappa to my house and make them hear the sound clip that has left the world divided. Laurel or Yanny, I'll ask them. Whoever gets it right, gets to be the chief minister.
Don't judge me. It won't be any more comic than the circus that has already unfolded.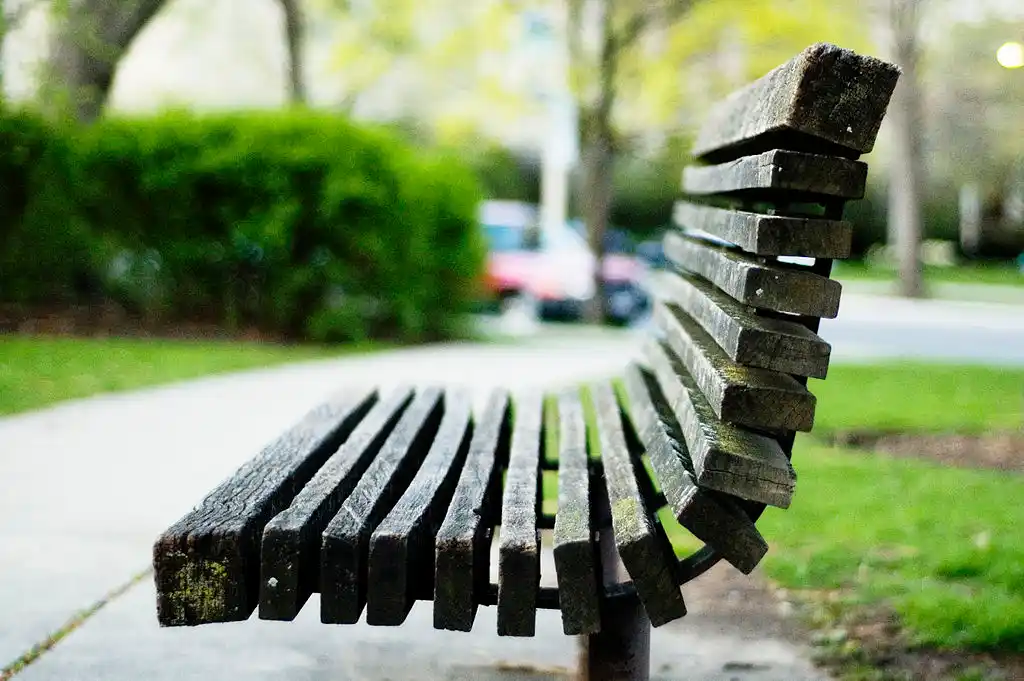 The Arré bench delivers stories that mattress. It hasn't achieved much sofar. But it's getting bedder.