Journalist Veteran Adarsh was rushed to a Mumbai hospital after suffering from stress-induced depression. His health deteriorated minutes after Taimur Ali Khan lost his toy and Saifeena announced that he would make no more appearances for the day.
Mumbai, February 7: Journalist Veteran Adarsh was admitted to Munnabhai Hospital in Mumbai after suffering from severe stress-induced depression and bouts of hypertension that eventually resulted in a mental breakdown.
The journalist's personal physician Dhamaal Khan told News Weed that his 56-year-old patient complained about "burnout from overwork" after access to Taimur Ali Khan had become extremely difficulty in the last few minutes. As Adarsh was being rushed to the hospital, the journalist was quoted saying, "I am concerned about my well-being but what matters more is whether Taimur was able to find his favourite toy. It is a colorful butterfly thingy. I beseech the nation… please find it." After these last words, Veteran Adarsh collapsed.
The incident happened in the early hours of Wednesday when Adarsh was stationed with his crew outside the Saifeena residence in Bandra. After having clicked pictures of Baby Taimur's "morning-walk look", it seemed like a regular day where they would track every movement of his until sundown and post pictures on social media every 12 seconds in the form of listicles with vague headlines. But after losing the toy, Kareena suddenly took the kid indoors and there wasn't any activity or update for 23 minutes. This sent the entire crew in a state of panic.
Onlookers present at the location informed News Weed that Veteran Adarsh started sweating furiously and his voice began to crack after he was informed that Baby Taimur would not be making any more appearances today. Ramesh, the tapri chaiwallah outside the Saifeena residence, recollects Veteran Adarsh shouting like a madman until he finally collapsed. He reportedly told one of his cameramen to "shove that camera up your ass now".
Doctors at Munnabhai hospital stated that Adarsh is on the path of recovery, as new Taimur photos had been leaked and were constantly being shown to him.
Veteran Adarsh, a graduate from St Stephens Delhi, with a degree in English literature and Masters in Mass Communication from Jamia Millia Islamia, has been covering every aspect of Taimur Ali Khan's life for the past year. Whether it was Baby Taimur's first word, first walk, favourite ice-cream flavour, diaper routine, or where he stuck his booger after picking his nose, Veteran Adarsh has been covering all these life-altering moments. His coverage of Baby Taimur has been compared to Christiane Amanpour's coverage of the Siege of Sarajevo.
Veteran Adarsh's absence has sent social media into a tizzy. While Bollywood stars wished him a speedy recovery and good health, Taimurites took to Twitter to troll Adarsh, asking him "to stop making lame excuses and get back to his duty." #Vetarandi has been trending on the platform for the past 24 hours.
A popular Bollywood influencer @BollywoodPandu posted a tweet, "If I don't see another Taimur Ali Khan picture in the next three minutes, I'm going to commit a hate crime and you're responsible @VetaranAdarsh. What is Taimur up to? This is what the nation wants to know!" At the time of going to print, this tweet had already been retweeted 14K times. Incidents of stone-pelting have also been reported outside near his house and at Munnabhai hospital.
Doctors at Munnabhai hospital stated that Adarsh is on the path of recovery, as new Taimur photos had been leaked and were constantly being shown to him. One of them had the goddamn butterfly toy, which helped calm him down. News Weed approached Veteran Adarsh's wife for a comment, but she wasn't available. He had been invited to Baby Taimur's birthday party and was bravely stepping in for him.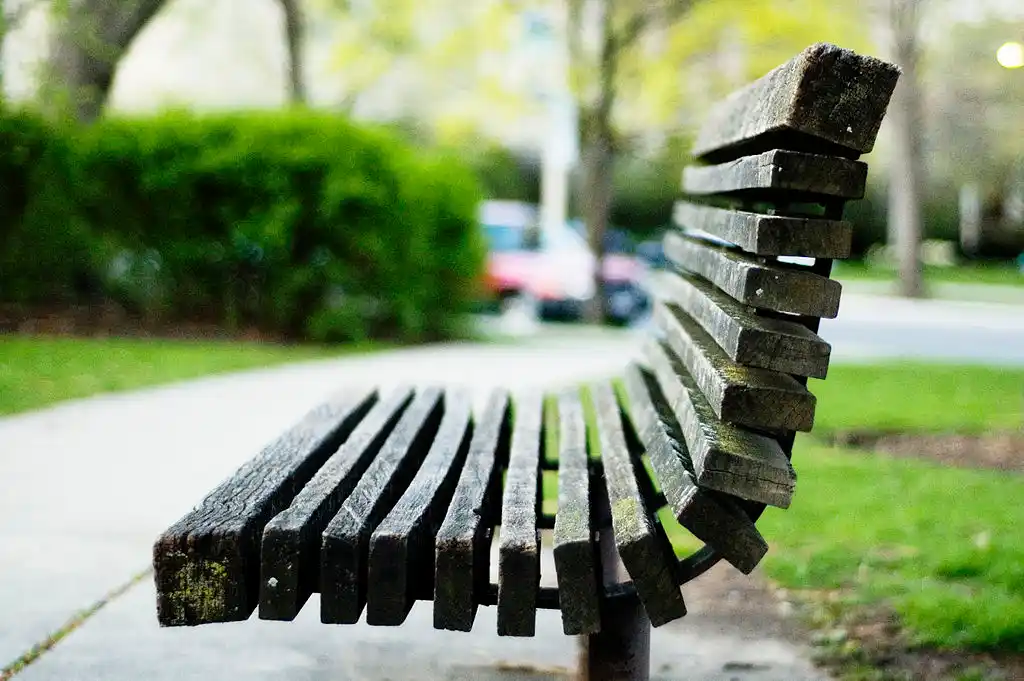 The Arré bench delivers stories that mattress. It hasn't achieved much sofar. But it's getting bedder.