What will Gurgaon do if a bill is passed to restrict wedding expenses to a paltry ₹5 lakh? Life is not worth living if the shamiana is made of crude cotton and not ₹2,000 notes.
Days after Congress MP Ranjeet Ranjan proposed a bill aimed at destroying the very fabric of one of India's great traditions, Gurgaon came to a standstill. The silence was louder than the time the shiny-dusty outpost of Delhi had been rechristened Gurugram. Coolness it could live without (it had, after all, been living without it ever since inception), but cheapness it could not bear. It was not the thought of limited wedding lists that put the fear of God in the people of Gurugram (life without large numbers of drunk revellers to stampede may even be welcome), but the idea of a disgraceful ₹5-lakh limit was what was driving them to near insanity.
Arré fast-forwarded to the future and visited this wedding wasteland to report from a party, where invites had been handed out in the form of solid Swarovski crystal vases with the faces of the bride and groom embedded in each crystal flower. They stood frozen at the idea of forthcoming gareebi. What did gareebi look like? What was gareebi even?
Did gareebi mean the shamiana would be made of crude cotton and not ₹2,000 notes? Did it mean that white "welcome girls" would not shower guests with Chilean carnations on wedding guests? Or that Canadian trapeze artists would no longer airdrop Baked Alaska on to dessert plates? Where did the madness stop and what would happen to Shah Rukh Khan? Where do the shattered dreams of heartbroken wedding stars go to die?
Standing in the middle of this wreckage, facing a barrage of never-ending questions, was the bride's father, clutching his crystal-collared sherwani and weeping copious amounts of tears – mainly because the crystals were cutting into his neck. "I am left with nothing," he cried. "This wedding was my only chance to show my family and friends how much money I've made in my life. It's all over now."
Foreign nationals dressed in traditional Indian clothing grovelled at the feet of Bollywood ADs in the hope of being used as backup dancers in their next film.
His grief was raw and real, because he had scrimped and saved all his life for this one moment. In fact, he hadn't even sent his daughter to study abroad – all so that, one day, he could show 500 random strangers how Russians dance in cages.
He was so ashamed that he was contemplating shifting from his bungalow in Central Delhi to a "small" five-BHK duplex apartment in Goa. His wife stood next to him, sobbing silently and Googling the number of Delhi's top divorce lawyer. The only reason she had married this ugly fuck was to rock a 20-carat solitaire and wear Manish Malhotra at her daughter's grand wedding. (Reports of Manish Malhotra throwing all his lehengas into a bonfire were beginning to emerge from Mumbai.)
Around this couple stood the unconsoled, those whose lives had come to a sudden standstill. Among them was the wedding planner, who had desperately tried to hock the ₹43-lakh rotating mandap to sustain her cocaine habit. This was the end of the line for her. At the weddings she was now expected to coordinate, ₹5 lakh could barely buy lights. And even those would have to be LED. The white welcome girls were among the worst hit. Foreign nationals dressed in traditional Indian clothing grovelled at the feet of Bollywood ADs in the hopes of being used as backup dancers in their next film.
The bride's uncle, an old Punjabi gent, who had come here with a gun to celebrate, was seen holding it against his temple in existential disbelief, trying to kill himself. Luckily, the bar had opened a few minutes earlier, so his attempts sadly failed. Badshah, the rapper, stood at the corner of the bar, frantically trying to call Amit Trivedi to learn actual music and getting plastered on Blenders Pride straight from a Blenders Pride bottle. The bartender had given up pretending he was serving Johnnie Walker in crystal glasses. What, he lamented, was the point?
The only happy person in this sea of sadness was Delhi Chief Minister Arvind Kejriwal, who was rocking out to "Chaar botal vodka" atop the stool and ordering Old Monk shots for everyone. "Aur karo Modi Modi. Hahahaha," he screamed into the desolate night, not realising that the whole tragedy had been unleashed by a Congress MP.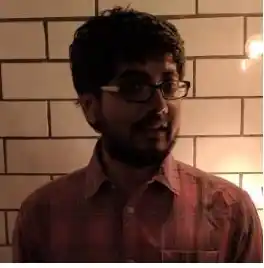 Lover of baby animals, Arsene Wenger, Damien Rice, Peggy Olsen and overly long podcasts. Tweets at @parthsarora.
Confused about most stuff. Writes things.