For the most unreasonable comment in recent times, "Flesh trade has nosedived in India" after demonetisation, we declare the minister who speaks with the charm of a sleeping pill, Ravi Shankar Prasad, our Person of the Week.
Dearly beloved, we are all gathered here today with God as our witness, to join Ravi Shankar Prasad and unreasonableness in holy matrimony. Prasad, the union minister with the law and justice and information technology portfolios, asserted yesterday that prostitution has reduced post-demonetisation. He said, "Flesh trade has nosedived in India. Trafficking of women and girls has gone down considerably. Due to the flesh trade, a huge amount of cash used to flow to Nepal and Bangladesh… Notes of ₹500 and ₹1,000 (now junked) were used to make payments in the flesh trade, which has now come down."
Prasad's fascinatingly woke, scientific statement has raised quite a few logical eyebrows — and we're not even going to attempt talking about his paternalistic attitude, something this government excels at. But let's try and ask a few logical questions.
Are sex workers allergic to the flashy pink ₹2,000 note? In addition to being loaded with a GPS chip and iOS11, do the new notes come with a ringtone that turns people off? How does a government even keep a check of notes exchanged exclusively during sex trade? Do they have departments for this sort of surveillance? If they do, what do their classifieds say? Announcing Civil Services Exam for Category-II Clerks for Government Job to Check Currency Used During Prostitution?
The questions are many; the answers none. The government's secret note-tracking surveillance programme is a mystery bigger than MH370. But turn on the lights and think about your mother, because at this party, no one is allowed an erection.
Prasad, btw, is usually as charismatic as worn-out suede shoes and he speaks with the charm of a sleeping pill. He has been dropping quite a few banger observations recently. He defended the Rajasthan government's gag order which prevents the media from reporting on officers and ministers in power, by saying that the sanction is well and good, because, "As per a survey done by the state government, 73 per cent of the complaints against public servants turned out to be without any basis." What about the other 27 per cent, Mr Prasad?
Our favourite Ravi Shankar Prasad comment though, one which transcends politics, human life, space, and time itself, was when he said, "We don't get Muslim votes. I acknowledge very clearly, but have we given them proper sanctity or not?" Aka why won't those wretched folks bring us to power, despite the fact that we let them live?
Usually we wait for the end of the week, but for enriching our lives with such pearls of wisdom, admitting that his government has a vigilant check on India's sex trade (our number 1 problem), we anoint Ravi Shankar Prasad our Person of the Week.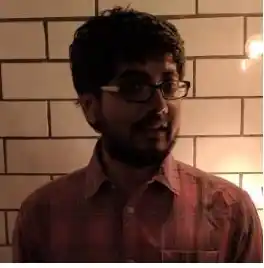 Lover of baby animals, Arsene Wenger, Damien Rice, Peggy Olsen and overly long podcasts. Tweets at @parthsarora.
Confused about most stuff. Writes things.