One minute, she's Beyonce, the next she's Reema Lagoo. Patriarchal Indian moms get by, hiding in plain sight.
Colaba, January 26
In an incident totally worthy of being reported in a national daily, seemingly woke mommy and housie enthusiast, Kusum Sharma was understandably left flabbergasted when her daughter, Nirali expressed her resentment at the lucrative prospect of settling for a rich, patriarchal douche from her caste. The totally unjustified and sickeningly progressive stance was followed by an even crazier assumption from Nirali where she announced, "I will marry a guy who treats me as an equal and respects my right to work full-time after marriage."
Hearing this, Mrs Sharma dramatically dropped her aarti plate to the floor in slo-mo. She went on to rightfully accuse her daughter of being an ehsaan faramosh because she took the freedom her family gave her for granted.
Nirali argued, "I've literally been allowed to do whatever I want all through my growing years, from what to wear, whom to date, and even which degree to pursue. How do papa and you expect me to suddenly agree to spend my life with a guy I've never met?"
According to sources, i.e. nosy neighbours present outside their window, Mrs Sharma couldn't contain her laughter at this point. It was clear to her that her daughter had delusionally bought into the facade of gender equality in a country where jauhar is still a topic of debate. She clarified to her naive daughter, "Hush now, Niru! Stop pretending like all those weren't done only so we could fit into our open-minded, upper-middle-class, townie society. You know how it is, gurrl. Mulgi-shiklee-pragati-zaali in the streets, beti-toh-paraya-dhan-hoti-hai in the sheets."
The same sources also testified that Nirali was appalled. Her tiny, woman-sized brain couldn't comprehend what she was hearing, but she fought on. "What about my education, mom? What about all those feminist rants I shared on Facebook? Those braggadocious Beyonce, 'I-don't-need-no-man #GirlBaws' posts? Why did you love-react to those if you were going to go all Reema Lagoo on me?"
Give your in-laws the respite of knowing that the unpaid labour they are about to hire is more than just a vending machine for their future generations; she also has a B.Com
The sources informed this reporter that Mrs Sharma has always known how to manipulate her daughter, as she has had experience for 22 years. "Beta, all of that just adds to your trophy wife appeal. It gives your in-laws the respite of knowing that the unpaid labour they are about to hire is more than just a vending machine for their future generations; she also has a B.Com." As she was done pulling Nirali's cheeks and ignoring her tears, Mrs Sharma also made sure to give her daughter a dose of optimism.
"It's not like there's no upside to marrying a thirty-something mumma's boy," Mrs Sharma reasoned. "For every day you feel like a shallow porcelain doll, there will be a barrage of kitty parties, shopping sprees, and mimosa-soaked brunches you can indulge in to numb the pain of your pointless existence. Before you know it, you will morph into one of those middle-aged aunties who slut-shame independent girls because they remind you too much of the person you once were but can never be again. Take it from me, it's a very fulfilling experience!"
Our sources maintain that Nirali was conflicted. While she feared that her group of feminist girlfriends would abandon her for defaulting on her beliefs, she also quite fancied the idea of a life filled with sangria binges, kitty parties, and a rich husband tending to her every need. So what if she'd have to pay her way through popping a baby in the next five years?  
After much deliberation, the anonymous sources told us, Mrs Sharma and her daughter finally met in the middle. She agreed to start meeting prospective grooms, so long as her mother agreed to getting her that revered Sabyasachi wedding trousseau.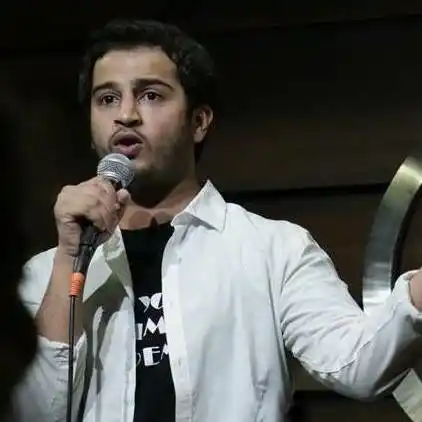 Masking anxiety with humour. Living with his dog, cat, and mediocrity. Creating content aur life se kaafi discontent. Tweeting as @juvenile_jack.