Why stop at banning Pakistani actors? Let's go ahead and ban the reverse swing and doosra, Pakistan's contribution to world cricket.
After several political parties started calling for a ban on Pakistani artists, the Indian cricket team decided to up the ante. In a major blow to sound logic and cricket lovers, MS Dhoni stated, "Going by the national sentiment and the feelings of our beloved countrymen, Indian fast bowlers will not be bowling reverse-swing deliveries in the ongoing India-New Zealand ODI series. The team management has decided to ban these type of deliveries."
Pioneered by Imran Khan and perfected by Wasim Akram and Waqar Younis, the late reverse swing is Pakistan's contribution to world cricket. Indian pacers like Javagal Srinath tried perfecting this art, but never really achieved the dizzying success as their Pakistani counterparts. In fact, Imran Khan has been using the reverse swing effectively even after his foray into politics. Khan mostly clamours for peace between the two neighbouring countries, but introduces a sharp late swing during election season by asking the government to blow up India.
Dhoni further added that our off-spinners will never utter the word "doosra", as it was term coined by the Pakistani off-break bowler Saqlain Mushtaq. He said the team has been calling it "the one that turns the other way". "Yes, it is a lot of hard work calling it by such a long name. Our team meetings take longer, our over rates might get slower, but if our defence minister can stay up at night while the army was carrying out the surgical attacks, then saying 'the one that turns the other way' shouldn't be difficult."
Vice Captain Virat Kohli also threw in his two cents. "We have advised our bowlers not to indulge in Pakistanesque activities like bowling faster than 135 kmph. We will stick to Indian speeds of 110 to 120, as pioneered by Venkatesh Prasad." We reached out to Prasad for a comment, but he was busy shooting for State Bank Of Zimbabwe's retirement plan advertisements. He said, "I'm happy Virat Kohli knows my name. Which means even Anushka might know who I am."
Just as Dhoni was leaving the conference, a scribe from a Pakistani media outlet asked whether he would approve of a Pakistani essaying the role of Dhoni.
Anurag Thakur, politician turned cricket administrator turned Sharad Pawar's right hand, backed Team India's decision. Going a step further, he added, "We are even considering a ban on match-fixing from the coming IPL, as a token of respect to our soldiers who are guarding our borders. Fixing is a Pakistani innovation that we need to shun immediately. All teams except the Royal Challengers Bangalore will be banned from fixing matches. RCB is allowed minimum fixing to cover costs, as Mallya is in deep shit."
Dhoni, whose biopic MS Dhoni: The Untold Story hit the 100-crore mark, seemed upbeat while unveiling all these new anti-Pakistani plans. When asked about the comparisons between the collections of Azhar and his biopic, he said, "Look, Azhar bhai made more money off his movie. He took money to ensure his movie performs badly at the box office."
Dhoni also announced the sequel to his biopic at the presser. "It will be called MS Dhoni: The Told Story. Sanjay Gupta is very good in this genre, so he will be helming the project. It will be the second part of a trilogy. The last movie MS Dhoni: Enough Stories is also on the cards."
Just as Dhoni was leaving the conference, a scribe from a Pakistani media outlet asked whether he would approve of a Pakistani essaying the role of Dhoni. "Hell no. If Indian cricket can win without Pakistanis, then why can't Bollywood function without them? Yes, Fawad Khan has great hair, but I've heard Aftab Shivdasani has taken the number of his hairstylist."
Lastly, when asked if he read about the hot Pakistani chaiwalla, who is breaking the internet, he signed off by saying, "What's the big deal? Our chaiwalla has been breaking the internet since 2014."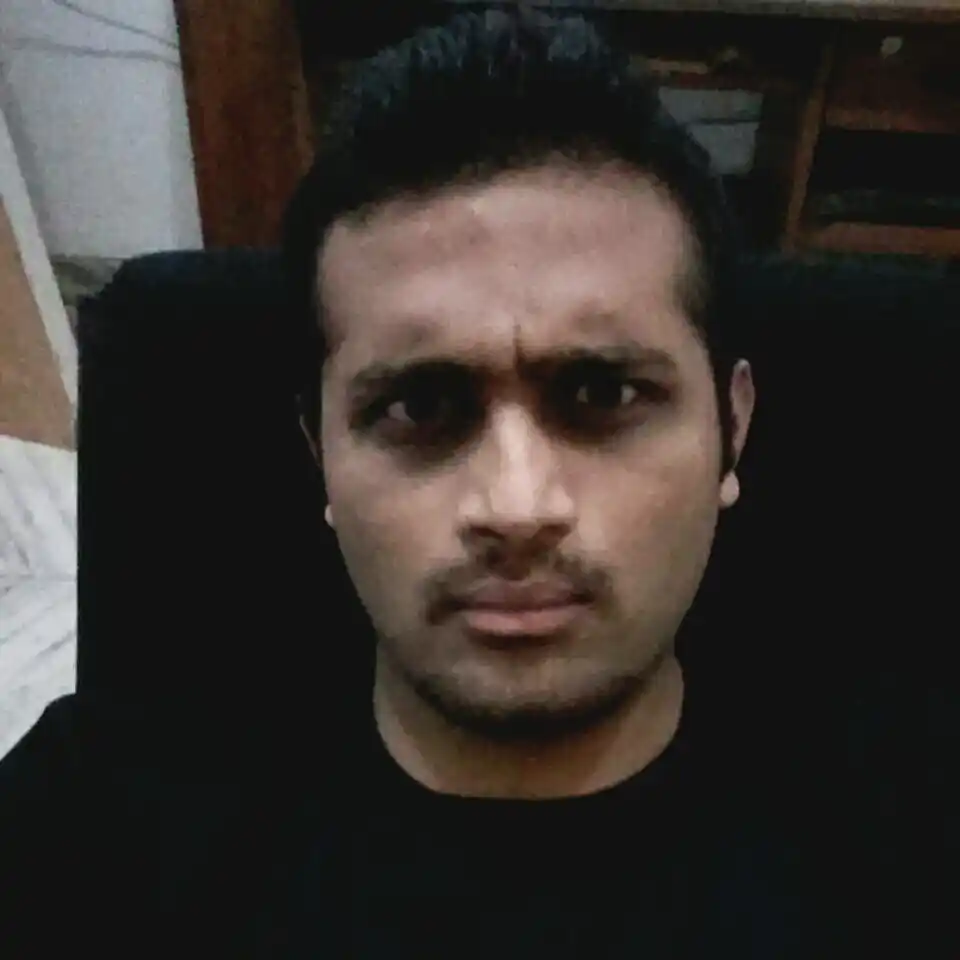 Devaiah Bopanna is a Mumbai-based writer who writes bad jokes for a living using non-living things. Follow him on Facebook, Twitter (@devaiahPB), and Instagram (@devaiah.bopanna). But don't follow him on his way back home because he will find that very creepy.