After Finance Minister Nirmala Sitharaman said millennials' preference for Uber and Ola has contributed to the auto industry's decline, it's time the world sat up and took notice. Perhaps we do need to #BoycottMillennials, before they kill another valued facet of Indian society.
If you haven't heard by now, our Finance Minister Nirmala Sitharaman suggested that the Indian automobile industry wouldn't be witnessing one of the worst slowdowns in its history if weren't for those pesky millennials and their darned Uber and Ola apps. Given how most millennials are so broke that they still log on to their ex's Netflix accounts, it's surprising that the FinMin thinks that the decision to not buy a car is motivated by choice rather than necessity. Also, who prefers surge pricing and rude drivers to the comfort of a private vehicle? Nevertheless, we can add the automobile industry to the list of victims attributed to millennials. Sitharaman's statement is the latest in a worldwide trend that has witnessed millennials accused of wantonly killing off established institutions, ranging from fields as diverse as print media to the diamond trade.
It's time the world sat up and took notice. Perhaps everyone born between 1981 and 1996 should be rounded up like they failed an NRC test, and detained for society's well-being. This might be the best method we have at hand to effectively #BoycottMillennials. Who knows what these 20- and 30-something troublemakers and their wayward lifestyles will kill next? Applying Sitharaman's astute logic, here are a few predictions for the next millennial-induced collapse we could witness.
Cow Protection
This one might surprise you, as a quick scan of news headlines might suggest that cow protection, or gau raksha, is one of the country's fastest-growing sectors. But indeed, even this sector, which seems to employ mounting numbers of young men, might witness a collapse thanks to millennials and their weird, wacky lifestyles. One of their chief concerns seems to be something called climate change, and their chosen method of addressing it involves a switch to vegetarianism, which is less taxing to the environment. As more millennials turn to a plant-based diet, there will be less risk of cows being sent off to slaughterhouses, and less need for cow protection squads.
#SayItLikeNirmalaTai: Because millennials are embracing the vegan lifestyle, gau rakshaks are out of work.
Since millennials are obsessed with sapiosexuals, no one remains to be sexual, and the condom manufacturing industry collapsed.
Contraceptives
India is the land of the Kama Sutra, both the ancient, erotic text and the budget condom brand. But KS condoms, along with other competitors like Manforce, Moods, and Skore, as well as international companies like Durex and Trojan, might be looking at warehouses full of unsold inventory thanks to millennials. A common complaint against millennials is how promiscuous they are as a generation, but the rise of dating apps has ironically lead to a drop-off in the numbers of people having sex. This oddity is because the average Tinder or Hinge bio is such a turn-off, it terminates the possibility of sex more efficiently than an Amrish Puri-type Indian dad at his tyrannical worst.
#SayItLikeNirmalaTai: Since millennials are obsessed with sapiosexuals, no one remains to be sexual, and the condom manufacturing industry collapsed.
Tourism
Another shocker, given how #wanderlust seems to have affected more millennials than the common cold. Even so, people working in the tourism industry, especially local guides, are going to have to endure a slump in business thanks to millennial habits. Now that the pinnacle of the traveller's experience is taking a fire selfie, for the gram obvs, there's no need to actually have someone introduce you to local culture, history, and folklore. In the coming years, tour guides will be replaced by selfie sticks, and another home-grown industry will face tough times.
#SayItLikeNirmalaTai: Because wanderlust does not stimulate the local economy, tour guides have switched to being Uber and Ola drivers.
Human Resources
The HR department is like a government, in that it wouldn't exist without subjects to govern. If not for an office full of unwilling employees, how would HR plan soul-sucking corporate parties or defer conversations about annual appraisals? Unfortunately for HR employees across the nation, they could be in line for a downsizing in the future, as greater numbers of millennials drop out of the workforce to live the freelance life. Without hapless corporate drones to hover over, the HR department might soon go the way of the dodo.
#SayItLikeNirmalaTai: Because millennials are choosing to opt for freelance jobs, India Inc's HR departments are shutting down.
So it's clear now that being an Uber or Ola driver might become the most sought-after profession in the country, with arguably only samosa stall operators commanding more prestige. This is the future, where doctor, engineer, and lawyer are no longer the dream careers for millennials. And as the jokes about Sitharaman's logic continue to fly, the question remains: What will millennials kill next?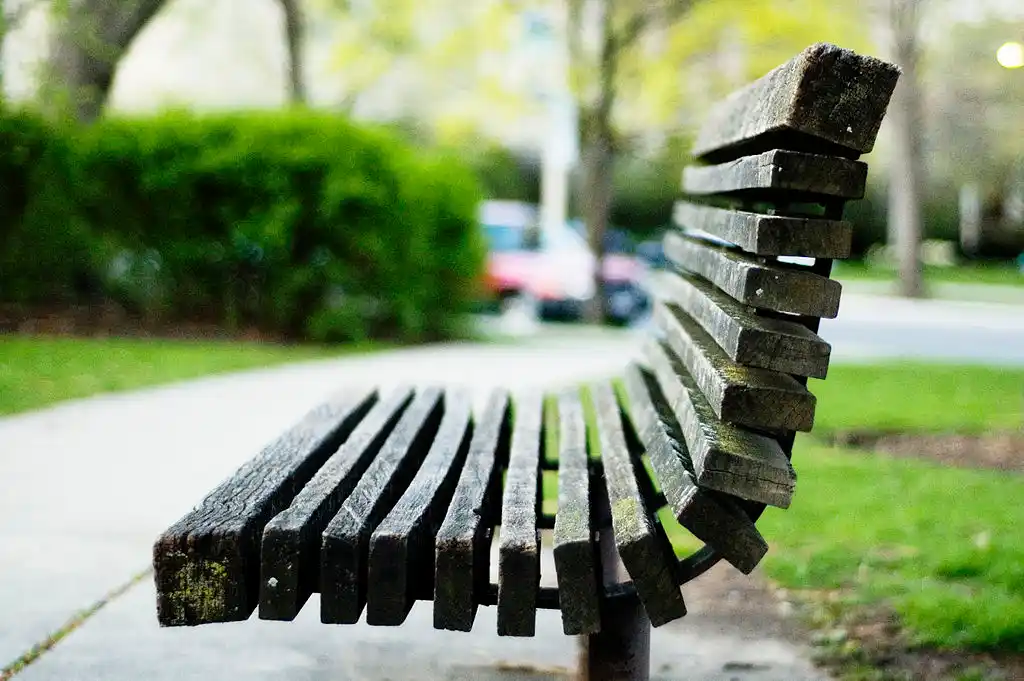 The Arré bench delivers stories that mattress. It hasn't achieved much sofar. But it's getting bedder.