Times Now's Navika Kumar delivered an impassioned monologue recalling her former boss Arnab Goswami. "I wish he had not forgotten values in his quest for success," she said. Right back at you, ma'am.
Watching a young Team India win after a long and embattled Test series in Australia's historic Gabba fortress was an emotional rollercoaster that made Indians around the world laugh and cry. Lucky for us, we have had good practice this week with both, thanks to Times Now "news" anchor Navika Kumar. Host of the channels' 9 pm Newshour, Kumar opened the show on Monday with a personal monologue about her former boss, human megaphone Arnab Goswami. Embroiled as he is in multiple scandals, Kumar took the opportunity to recount how Goswami introduced her to her career as a TV anchor, and to condemn his most recent actions – his leaked WhatsApp chats with BARC former CEO Partho Dasgupta – as lacking in journalistic integrity. And then she went to say something, we all want to say to her: "I wish he had not forgotten values in his quest for success."
Goswami hosted Newshour — the nation's most cacophonous, seizure-inducing English evening news programme — before passing the torch on to his junior and mentee Navika Kumar as he moved on to Republic TV. (For our younger readers, Goswami was once a respected figure in journalism, known for his hardball questions and balanced viewpoint.) Most unfortunates who saw Goswami reduced to a right-wing pet parrot with anger management problems realised he had made a deal with the devil. But the extent of his fall from grace was revealed last week in a poetic twist: A series of chat transcripts presented by the Mumbai Police in an ongoing ratings fraud case against his channel and others. The transcripts revealed how Goswami leveraged his prior knowledge of the 2019 Balakot airstrike – a serious military response to a Pakistani terrorist attack against jawans in Pulwama – to increase his TRPs.
Of course, there is much to be said about Goswami being hoisted by his own petard. During the media storm surrounding actor Sushant Singh Rajput's tragic death in June, Goswami regularly conducted overwrought narrations of leaked Whatsapp chats to throw suspicion on, at various points, the actor's girlfriend Rhea Chakraborty, the autopsy doctors, Mumbai Police, political scion Aditya Thackeray, director Mahesh Bhatt, and the CBI. RepublicTV is currently being hauled up in the Bombay High Court for conducting a media trial and sensationalising the Rajput case — along with Times Now.
The only reason she is probably not a top crime web series writer is to avoid the inevitable FIRs and boycott campaigns that come with the job these days.
Which brings us back to Kumar's sombre disavowal of Goswami's fresh beizzati. As it happens, Kumar was one of the foremost ringmasters in the Rajput media circus, practicing her journalistic ethics by ginning up cartoonish conspiracy theories about the actor's since-disproved murder. In a now-infamous gaffe, a Times Now anchor worked himself into a frenzy over a message from Chakraborty which said "I'mma bounce", which he naturally deciphered as the immoral harridan bouncing a cheque. Kumar herself walked into her studio with a bag full of "exclusive" documents alleging Chakraborty's connections to the Mumbai drug mafia. Now, a near-tears Kumar has insisted that journalists may have such sensitive information, but they should not reveal it if it goes against the national interest.
Clearly, Kumar considered her weeks-long campaign of breathless mudslinging during a very boring lockdown to be squarely in the national interest. The only reason she is probably not a top crime web series writer is to avoid the inevitable FIRs and boycott campaigns that come with the job these days. With her impassioned defence of Indian journalism and her unblinkingly hypocritical takedown of Goswami's descent into commercialism, Navika Kumar could even have been a Radhika Apte-level actor. She conveniently played the damsel in distress, predicting that social media and "liberals" would mercilessly mock her ideas about sanskar and values for being "outdated". But somehow her emotional monologue didn't strike a chord.
Instead, "Navika vulture" has been trending online after viewers were left unimpressed by her talk about integrity and human values. After their staunch repudiation was gotten out of the way by Kumar, Times Now has hotly debated the Goswami situation, throwing their erstwhile star under the Pulwama bus with #ChatgateBetraysBraves — even as politicians rally behind Goswami, who has claimed to be besieged by a deadly combination of Pakistan, Lutyens' lobby, BARC, Congress, and the Enforcement Directorate. At this point, what the nation really wants to know is: Will it be Goswami or Kumar who saves us from the scourge of misinformation and "journalistic misconduct"?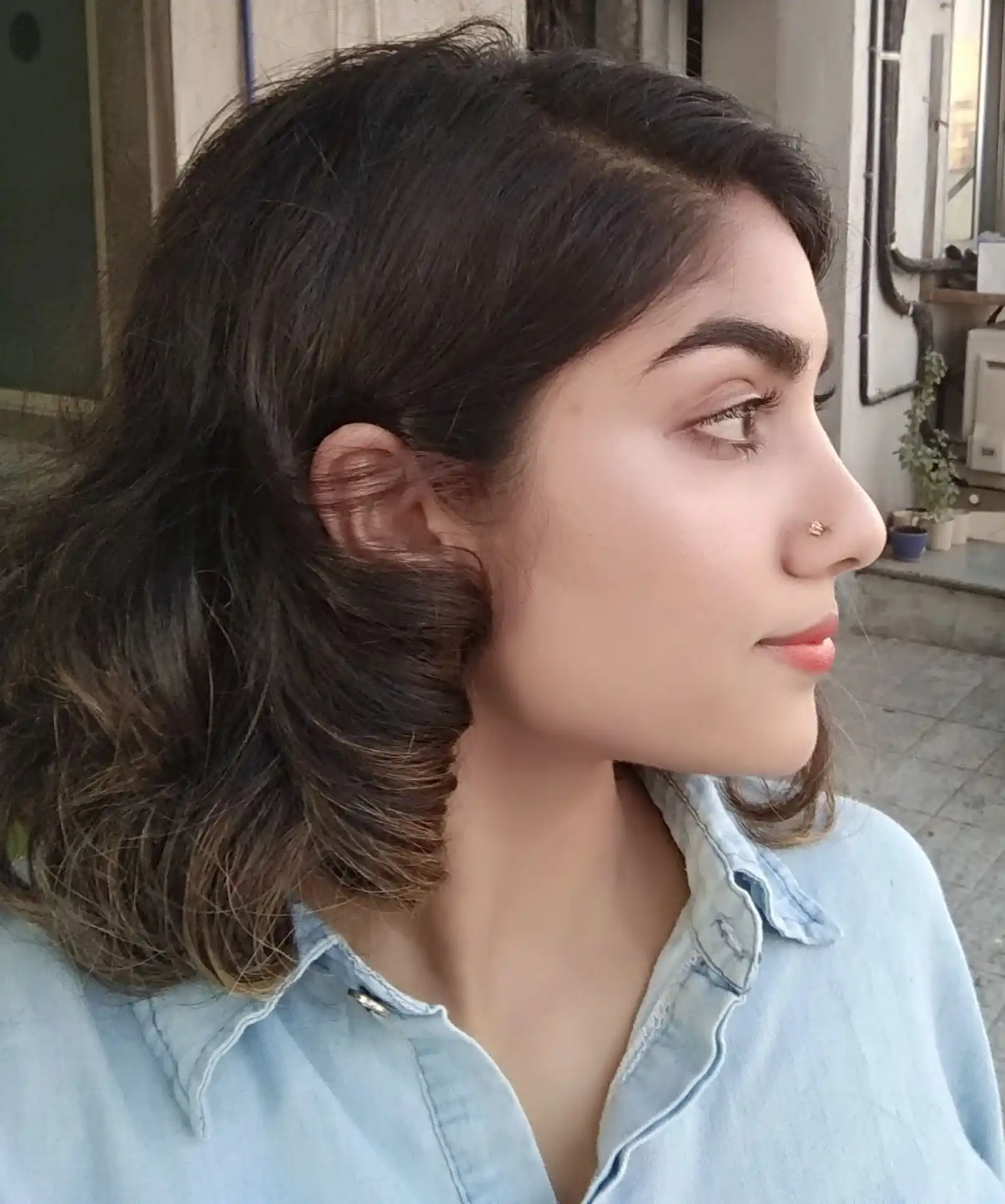 Kahini spends an embarrassing amount of time eating Chinese food and watching Netflix. For proof that she is living her #bestlife, follow her on Instagram @kahinii.