France has Emmanuel Macron, but don't fret. Our rugged netas with their 56-inch-chests and aam aadminess, can certainly out-hot the Macron any day.
This week, everyone training their sights on the French election, were left in a puddle of drool. France's President aka real-life confection Emmanuel Macron, is a sight for sore eyes, especially after the orange plague that swept America in November. The 39-year-old leader of a nation of classy wine-drinkers and Godard-film-watchers might not stand for much, but he does stand for the ideal of male beauty. The Canadians, insecure of the sudden diversion of attention from their Prime Minister, wasted no time in bombarding the internet with photos of the forever-sexy Justin Trudeau.
But I find this attention supremely unfair to Indian politicians. As the world gushes over these PILFs (Politicians I'd Like to Fuck), their son-of-the-soil rugged sex appeal goes unnoticed. Sure, our netas don't have the twinkling eyes or the coquettish dimples that these international dishes are well known for, but with their 56-inch-chests and aam aadminess, they can certainly out-hot the Macron any day.
We might have a problem of plenty, but in the event of a top-of-the-hots deathmatch, we're putting our best neta forward. Here are our candidates.
Narendra Modi
At first pass, Modiji, an ardent believer of the Clooney Doctrine, is the political equivalent of a bottle of single malt: He just keeps getting better and hotter with age. Rakhi Sawant and Mallika Sherawat have vouched for his sex appeal, in addition to women scorned by liberals who have swarmed over to Modiji's side.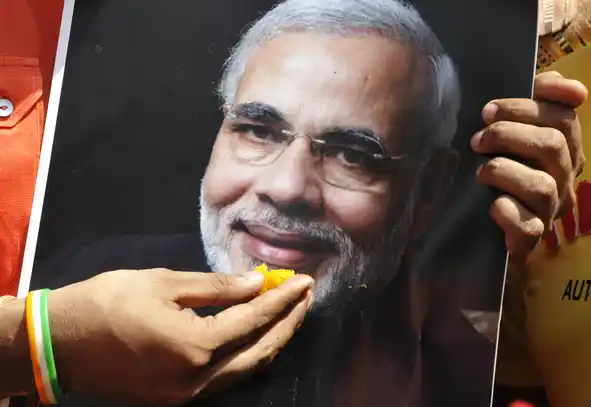 Hindustan Times/ Getty Images
I'm no expert in women's tastes, but sources say the salt-and-salt beard, the knee-weakening "Mitrooon", in addition to his boundless charisma and power is the most perfect love potion ever concocted.
Nitin Gadkari
Nitin Gadkari is many things – samosa connoisseur, minister of road transport and highways, former poser… But most importantly, he's the man responsible for singlehandedly sexing up the image of the BJP and its ideological mentor, RSS, by creating, perhaps, the most iconic moment of Indian political history.
There is Gadkari: Pracharak, leader, legend, in all his glory. He gets a 10/10 for his gold watch, leathery sandals, and tirchi topi.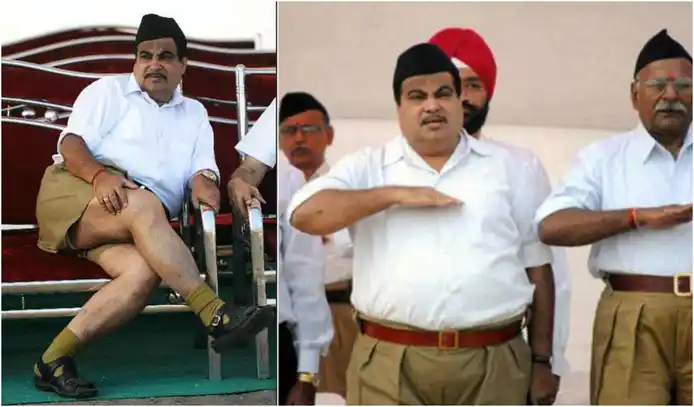 Manu Joseph recently wrote about women stepping out of their homes to shower marching RSS men with rose petals. I have spoken to all of them and I get the same answer: All the men want to be Gadkari and all women want to be with Gadkari.
Amit Shah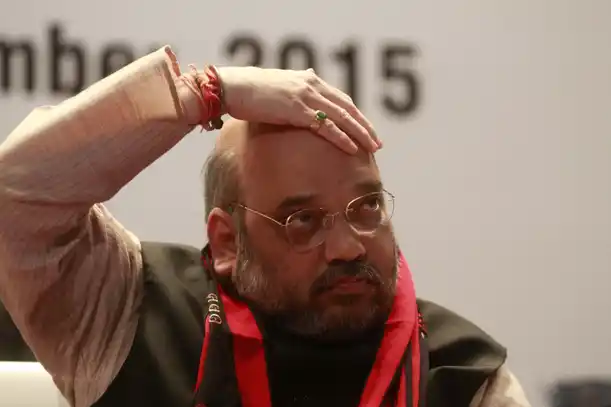 Hindustan Times/ Getty Images
If Modiji exudes power, Amit Shah exudes raw manliness in spades. With the linguistic mastery over Hindi and the Anil Kapoor-esque hairiness in the time of metro-sexuality, Amit Shah is a throwback to the way men used to be. Additionally, Amit Shah epitomises the Bhuvan Doctrine – a son of the soil who is so smart he's going to make it rain. Bhuvan stuck it to the local curry and famed Brit, all the while winning at the competition at hand innit? Amit Shah is Chanakya and keeps winning elections: A true national treasure. They don't make 'em anymore.
O Panneerselvam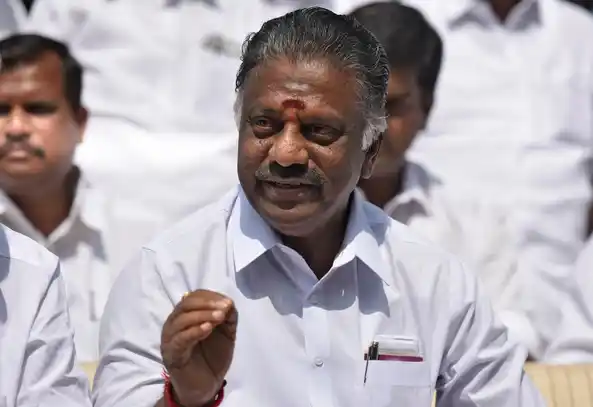 Hindustan Times/ Getty Images
Can we talk about this great man? This leader of men? This disputed king of the south?
This year, OPS truly proved the "south Indians are smarter than north Indians" hypothesis by emerging as Cersei in Tamil Nadu's Game of Thrones. None of this would've been convincing if he didn't look the way he does. The red-and-white tikka, the salt-and-pepper mop, and the big eyes are his prime assets. But his appeal lies in the intensity with which he administers the coup de grâce. OPS don't fuck around, and we love him for that. If Indian politics could be more like a TV drama, OPS is our Don Draper: Dashing, dramatic, and Dravidian.
Arvind Kejriwal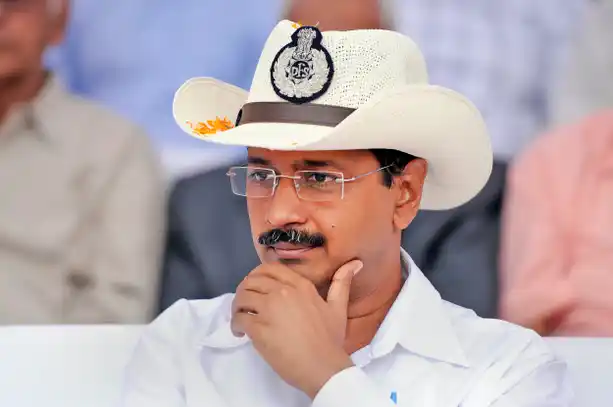 Hindustan Times/ Getty Images
We've all been there. We walk out of our house to see this boy-next-door, who is so adorable you want to take him to mama. Arvind Kejriwal has owned that corner with his subtle sexiness ever since he entered politics. He walked in with "Paanch Saal Kejriwal" playing in the background, emphasising his ability to be Delhi's heartthrob. His well-formed moustache, which a woman fan described to me as "prim", is an evolutionary signal indicating supremely high testosterone levels, making Kejriwal a special aam aadmi.
However, can the king of conspiracy theories then, lead us in a win against Macron and Trudeau? When he can barely win against 70-year-old Najeeb Jung? Nope.
Rahul Gandhi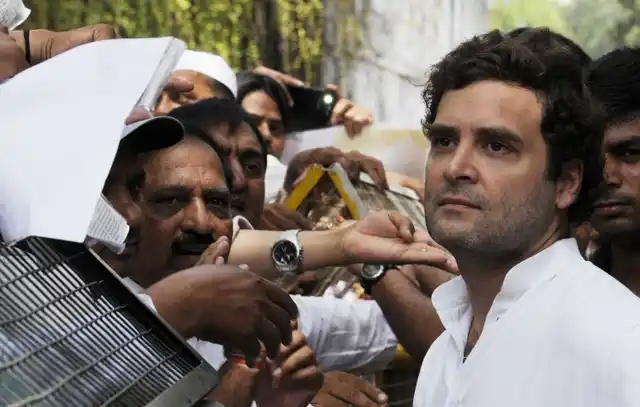 Hindustan Times/ Getty Images
Objectively, just bod for bod, Rahul is a fairly attractive man, but it doesn't make him hot like Modi or Macron. Rahul might have that dimpled charm, but let's face it, you wouldn't fall for his mating dance in the jungle. I mean, he's an extended parody of The Great Indian Laughter Challenge. He's a looker, but so is a Ferrari, and that isn't sending anyone's libido flying. So Rahul has lost again. Some things never change.
The race finally boils down to Modi, Shah, and Gadkari. These men are winners and they don't lose. Ever. But, gun to my head, I'm picking Amit Shah over Modi, most probably because Amit Shah is the one holding that gun. But also because I'm all about the power.
Jai Hind.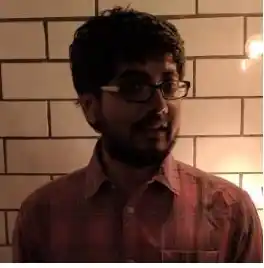 Lover of baby animals, Arsene Wenger, Damien Rice, Peggy Olsen and overly long podcasts. Tweets at @parthsarora.
Confused about most stuff. Writes things.