The only transport agency that Indians can rely on is the ISRO. Citizens in Mumbai, Delhi, and Bangalore have petitioned the organisation to launch passenger satellites to take commuters on high-traffic routes like Churchgate-Borivali.
After ISRO successfully launched its 40th communication satellite GSAT 31, Mumbaikars fed up with traffic have written to India's premier space agency to launch a daily satellite between Borivali to Churchgate for office-goers. Inspired by the movement in Mumbai, citizens who have to travel through Bangalore's Silk Board Junction, Pune's Hinjewadi, and Delhi's ITO crossing have also submitted their petitions to ISRO.
"Western Express Highway is dug up, SV Road is dug up, Linking Road is dug up, roads that are not dug up are full of potholes. It takes more time to travel from Borivali to Churchgate by road than it does to reach from Mumbai to Kolkata via flight. The other option is train but the rush ensures that I end up sacrificing a pair of spectacles and a bone every other day," said Mohit, a frustrated Mumbaikar.
"After running out of options, we decided to approach ISRO. Not only do they have a stellar record in space travel but they also understand the Indian mentality of saving money. Even their Mangalyaan mission to Mars cost only ₹7 per km whereas we Mumbaikars have to take loans to pay Ola and Uber surge-pricing rates," said Neeti, chairman of MACHMACH (Mumbaikars Against Car and Heavy Machinery Automobiles Clogging Highways).
ISRO is trying to figure out launch sites in Mumbai but most of the land area is already dug up by the BMC so that is turning out to be a challenge.
"We are overwhelmed and swamped with requests," said ISRO scientist G Venkat. "Earlier we used to only transport satellites and communication devices for the entire world but now citizens are looking to us as an alternate option for public transport." Venkat pointed out that roads are either being constructed or renovated, the pressure on railways is already too high, water is only used only to adulterate milk, float diyas in, and other religious sacrifices. People don't trust airlines because you could be slapped by an IndiGo staffer or miss your flight because of Air India's own version of IST (Indian Stretchable Time). "So we are the only option left and we are proud to be of service to the nation. Prime Minister Modi has also written to us, asking if we can take him to Mars since he has already visited all the countries on Earth."
"ISRO is trying to figure out launch sites in Mumbai but most of the land area is already dug up by the BMC so that is turning out to be a challenge. We have set up a station in Delhi, but the visibility is so low because of the pollution that no one can see it. In Bangalore, the progress is quite positive and we will be doing a test run soon. Two lakh applications are already in for two hundred seats for the test run to Electronic City," Venkat added.
ISRO has issued a statement saying that once the project is completed, the journey between Borivali and Churchgate, which currently takes four hours by road and four hours by foot will be completed in approximately 12 minutes.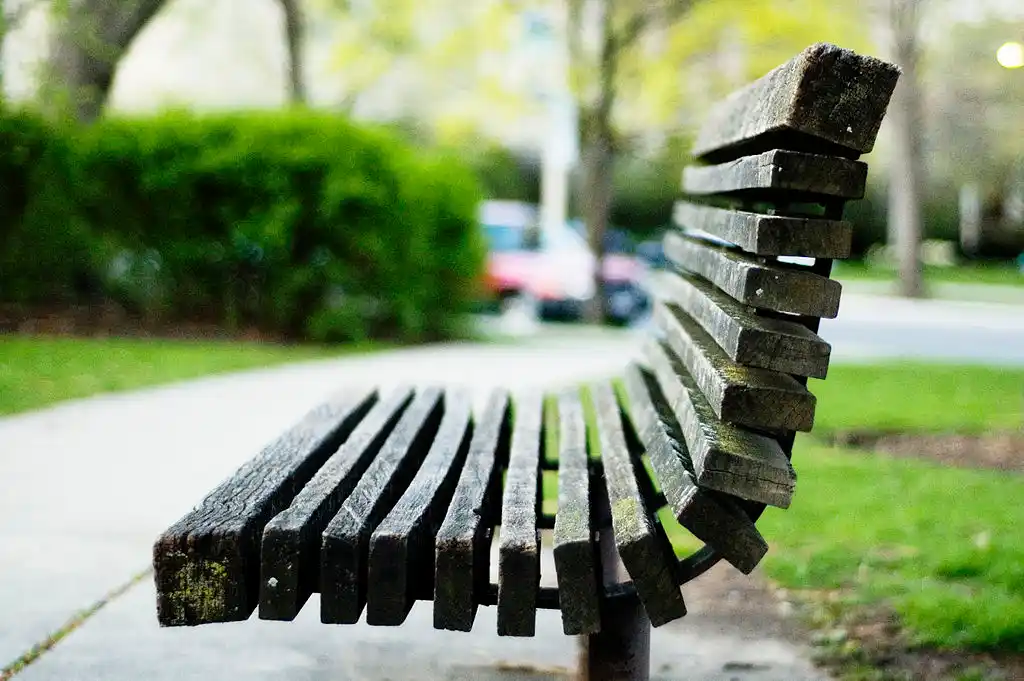 The Arré bench delivers stories that mattress. It hasn't achieved much sofar. But it's getting bedder.