Bhansali may have generated enough controversy to get people to watch Padmavat, but Mumbai ka king kaun? All I need to make my next film a hit are God, truth, and a pair of thighs. Kya baat hai, Mia!
I'm in a real fix this time. Sanjay Leela Bhansali has generated such a massive controversy over his movie Padmavati or Padmavat or whatever the hell it's called now, that it's going to be hard for me to match up. But Mumbai ka king kaun? Ram Gopal Varma.
So move over, SLB. I'm going to do whatever it takes to make people watch my movie, God, sex, and Truth. Hmmm. I am actually alone at home right now and there's nothing to do really and I do need some inspiration since Antara Mali left. So let's go… what's it called… pornhub.com. Yeah, that's the right stuff. Wait a minute, who's she. Mia Malkova. She's going to be my next Urmila.
Mia has given me the perfect idea: An adult actress in Bollywood. No one has ever thought of doing this before! Well okay Sunny Leone is technically still around. But this is Bollywood, so ideas can be stolen at least thrice, and can still remain exclusive.
So how do I announce this brilliant idea? Should I make the movie first? Fuck it, let's go, tweet and Instagram this shit and introduce Mia to the world. But what's her Instagram handle. Who cares?
Should I go with a full-naked, tasteful picture, or should I go for a tease? Game of Thrones has a gratuitous dose of T&A, then why frown upon a little nudity? People just don't get the fact that being an auteur requires a lot of soul baring, and some cleavage baring and maybe a teensy bit of a bare pube. Yup pube is a great idea. Definitely should include some pube.
If only they could see me through my eyes, through the handle of a tea cup, or from the bottom up, they'd understand.
This is completely genius, bro, I can't wait for Anurag Kashyap to watch this and compliment me. Maybe Martin Scorsese will watch it and make a movie about me. Finally my greatness will be appreciated. It's like the last time I walked into the Taj after the 26/11 attacks and people spoke about my bravery for days. They wrote paeans for me. I was merely doing my duty as a responsible citizen by examining the destruction of the grandiosity of the ego in order to accurately portray its imminent downfall at the hands of humanity, with Amitabh Bachchan as the general manager. I'm damn deep ya, everyone just thinks Ramu matlab vodka, women, and vulgarity. But they don't know just how many words I know.
If only they could see me through my eyes, through the handle of a tea cup, or from the bottom up, they'd understand. Speaking of which I should remember to shoot an entire scene out of a tea cup for my next film RGV ki Adrak Wali Chai. People will lap that up, literally. Wow, I am actually like the smartest person I know.
I hope Mia becomes a big deal in India, like Sunny did. I mean Salman hires firangs all the time and no one bats an eyelid. Mere movie me shootout ho toh mindless violence, he's involved in an IRL shootout and again no one bats an eyelid there. Lol bhai, yeh joke main SRK ko bhejta hoon.
But I'm done horsing around, it's only serious cinema for Ramu from now on. Screw story yaar, let's use naked people. This is a completely new RGV ki innovation: Sex sells. I'll remember to put that in my book.
See Ram Gopal Varma is modern art, it may seem like screaming faces and distorted shapes from afar, but look through the crotch cam with "Govinda Govinda Govinda" playing in the background, and they'll see. They'll all see.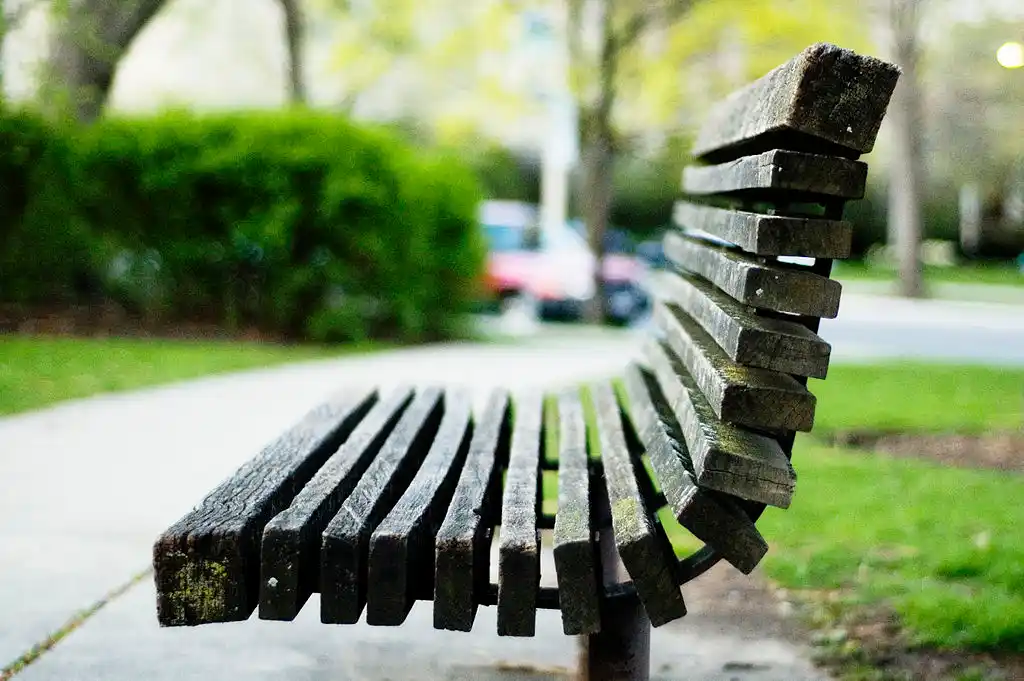 The Arré bench delivers stories that mattress. It hasn't achieved much sofar. But it's getting bedder.