Bollywood's greatest sports biopic never made is about P V Sindhu, who rose like a phoenix from her Rio 2016 Olympics loss, to become the first-ever Indian in an Asian Games badminton final.
This Friday saw the release of Sindhum, the movie based on badminton player P V Sindhu's life. The film stars Sonam Kapoor in the role of an unknown girl from Telangana who burst onto the scene and created history at the Rio Olympics in 2016. Then eight months later in April 2017, she went ahead and settled the score once more. And with her poised to make history by becoming the first Indian to make it to an Asian Games badminton final, this is the perfect time for the biopic to appear. Her upcoming clash with world number one Tzu Ying should feature plenty of real sporting drama, but Bollywood's relationship with the truth has always been tenuous.
Directed by Ashutosh Gowariker, the film is a one-way ticket to the whirlwind journey of Sindhu's life, right from the time she was a little girl smashing mosquitoes with an electric racket to becoming the heartthrob of the nation. However, the makers have taken liberties with the story to make it more appealing to the masses. A romantic track in the second half, post her career-defining Olympic performance in 2016, with a cricketer named Virat Mehra (played effortlessly by Tiger Shroff) forms an integral part of the film.
Unlike most biopics that tend to get boring by investing heavily in the realism of the central character, there is never a dull moment in this film. Sindhu's equation with her coach, played by the legendary Anil Kapoor, lends itself to some truly moving, goose-bump-inducing moments in the film. Their most memorable scene together is one where Sindhu wins the World Championships in China. Anil Kapoor's reaction as she defeats her Pakistani opponent despite being a set down, is sheer cinematic brilliance. He shows the middle finger to his Pakistani counterpart as he exclaims with joy, "Sindhu the best playa! What a playa! What a playa! Oh, what a playa!"
What also works in the film's favour is Honey Singh's foot-tapping musical compositions. Tracks like, "Aaj high hain volley volley volley volley volley volley…. Aur smash hain asaani saani saani saani saani saani… Ajaa oh on the court yaar, photo meri kheech…" during Sindhu's semi-final clash definitely deserves a mention. Big ups to Farah Khan who choreographed all the badminton sequences in the movie. The finals' sequence, where Sindhu avenges previous losses against her biggest rival Carolina Marin to win the Player of the Year title, is magical. The signature #ShuttleCockUp move captures the mood and feel perfectly.
This film about Sindhu's life gives us a ringside view of what professional cricketers have to go through in order to reach dizzying heights in their profession.
The actors have all done a splendid job. In an endearing cameo, Chetan Bhagat plays socialite Shobhaa De, whose nasty "khaali haath" comment during the 2016 Olympics had pushed Sindhu to give it her all to win the medal for her country. Special mention to Katrina Kaif who looks fantastic in her item number, "Sindhu Ki Jawani".
However, the film is not all style and candyfloss. It does have its fair share of hard-hitting moments like any Bollywood sports film. In her quarter-final match, a Pakistani player surreptitiously spills talcum powder on Sindhu's side of the court, hoping to sabotage her shot at a medal. Understandably, Sindhu slips and suffers a terrible fall resulting in a broken ankle.
With no hope of taking the game any further, a distraught Sindhu packs up her bag and walks toward the referee to forfeit the match. As she limps towards the net, one of the Indian spectators begins to chant "Bharat Mata Ki… Jai". Soon enough, the whole crowd joins in. Deriving strength from her fellow countrymen and overcome by love for her country, she continues the match and beats her opponent hollow with a broken ankle. Thus, sealing a spot for herself in the semis, and also, in history books.
Sonam Kapoor surrenders herself to the part entirely, leaving no stone unturned. In fact, her performance might even fetch her a National Award. It is now common knowledge that in order to get under the skin of the character, Sonam followed Sindhu's Instagram account and even exchanged a couple of WhatsApp messages with her. With such meticulous preparation, it is no surprise that she performs brilliantly in the romantic scenes. Her glamorous look complements her role perfectly. The cinematography by Ravi K Chandran is top-notch. The scenes in Oxford Street, London, where Sonam is on a shopping trip for the Rio Olympics are shot in an edgy manner.
But what makes Sindhum tick is Virat Mehra. It's easily the most well-written part in the film's screenplay. Tiger gets into the character of a famous, arrogant, self-centred cricketer with considerable ease. His flexible and crazy dance moves in the IPL after-party sequences are a treat to the eyes.
Moments like these keep one hooked through the film. But what stays with you when you leave the theatre is the beautiful love story between a cricketer and his girlfriend, one who stands by him in his hour of need and self-doubt. This film about Sindhu's life gives us a ringside view of what professional cricketers have to go through in order to reach dizzying heights in their profession. It paints a very clear picture for the viewers – that the lives of successful cricketers are not as hunky-dory as they seem. Money and fame come with their own trappings.
I give Sindhum two thumbs up and a rating of 4 on 5. Don't miss it, simply because it's one of the best sports biopics to come out of Bollywood since Dhoni, Azhar, and Azhar Returns (Jannat 3).
This is an updated version of an article published earlier.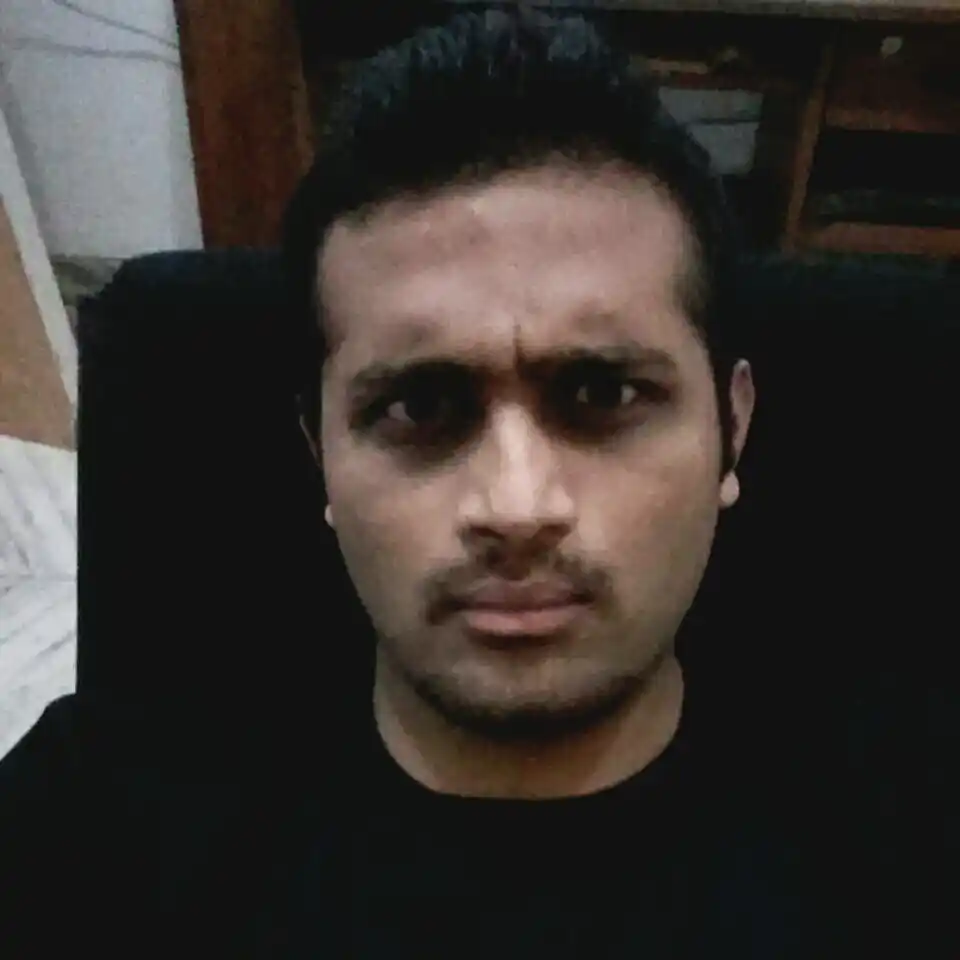 Devaiah Bopanna is a Mumbai-based writer who writes bad jokes for a living using non-living things. Follow him on Facebook, Twitter (@devaiahPB), and Instagram (@devaiah.bopanna). But don't follow him on his way back home because he will find that very creepy.