According to Reuters, India is at the very top of the global table when it comes to violence against women. Even Pakistan is considered safer than us. What does this mean for our Indian identity, which so often revolves around besting our legendary foe?
When you think of India, what comes to mind? Ancient civilisations, spicy food, saffron-coloured tigers, and saffron-wearing people? Whatever it is, forget about it. Now, we've got a new calling card. According to a recent Thomson-Reuters survey, India is at the very top of the global table when it comes to women's safety. We're #1! Hindustan Zindabad!
Okay, so it turns out that this first-prize trophy labels us the most dangerous country for women in the world.
The survey was conducted to provide an update on the Sustainable Development Goals set by the United Nations in 2015, specifically on meeting parameters for gender equality by 2030. The results, taken from a poll of 548 women's rights experts across fields, were discouraging. Each expert was asked to choose the five most dangerous UN countries for women, and then had to name the worst country in six fields: healthcare, discrimination, violence, sexual violence, cultural traditions, and human trafficking. On the last three indicators, the expert opinions put India first and worst.
The survey methodology – based entirely on perceptions – is rather thin. However, that doesn't discount government data, including a 2016 National Crime Records Bureau report that suggests rape cases in the country have spiked by 12.4 per cent.  The incidents of rape of children have increased by over 82 per cent compared to 2015.
Still, there's no need to panic when we're in such august company. Rounding out the top ten are the USA, Land of #MeToo, Home of the Pussy-Grabbers, and the usual war-torn suspects like Syria, Yemen, Somalia, and the Democratic Republic of Congo. Saudi Arabia came in fifth from the bottom, even though they zealously protect women from the risk of car accidents, and Chhota Bhai Afghanistan, who likes to copy whatever we do, is right behind us in second place.
But the biggest slap in the face came from our northern neighbour and nemesis. Coming in at sixth place, Pakistan is allegedly a whole five slots safer for women than India. Reuters says that having more women in public office and a tough stance on sexual violence has brought Pakistan from the third-worst country for women to the enviable position of sixth-worst.
How could this be? It was only in 2011 that the very same survey placed Pakistan in third place while we were in fourth. Being fourth from the bottom may be a source of humiliation and failure when it comes to, say, your school mark sheet, or your position in a batting lineup – you know, the things that really matter. But for a minor issue like women's safety, being slightly better than Pakistan was all the boost we needed. It gave us the moral high ground and made us feel superior, which in turn made women feel grateful to be Indian. We could shut down strident feminists by saying things like, "If you don't like it here, move to Pakistan!" and be comfortable in the knowledge that no woman in her right mind would do that.
Now, we can't be so sure. What does this mean for our Indian identity, which so often revolves around besting our legendary foe? Does being worse than Pakistan mean that we'll have to actually address the fact that women from all walks of life face harassment and abuse? Will we be forced to sit down and take a long, hard look at our cultural traditions, which Reuters ranked the most dangerous for girls and women due to practices like female foeticide, forced marriage, and female genital mutilation? Do we have to seriously consider why India poses the greatest risk to women in the categories of human trafficking and sexual violence? Should we be lobbying the government for grassroots change beyond the simplistic sloganism of Beti Bachao, or to at least crack down on all the politicians who make shockingly sexist remarks, and have rape charges against them?
Of course not. Because there's something sinister afoot here, and it's even more dangerous than a Delhi street after 8 pm. This so-called "flaky survey" has obviously been influenced by seditious anti-national elements who are determined to make India look bad on the world stage.
After all, how could we possibly be less progressive than the nation that banned Veere Di Wedding just because of Swara Bhaskar's masturbation scene? Here in Hindustan, we embrace the spectrum of female sexuality by watching every kind of porn, from voyeuristic rape to the ever-popular child variety. We even include our own bhabhis!
This so-called "flaky survey" has obviously been influenced by seditious anti-national elements who are determined to make India look bad on the world stage.
Maybe it was Arundhati Roy who used her nefarious NGO connections to whisper in the ears of these women's right experts, or scheming Sonia Gandhi who slyly told them to point the finger at the Modi government. Maybe it was an elaborate plan by JNU grads working in tandem with the corrupt press to tukda the nation. It could even be the handiwork of external actors, like a Saudi oil sheikh trying to improve his country's reputation by throwing us under the bus, or a Chinese sting-op bent on destroying the next big Asian superpower. Already, foreign visitors are anxious about their safety, with multiple countries issuing travel advisories, and our very own tourism minister advising women not to wear short skirts.
We don't yet know who's to blame for this travesty, but it's totally, definitely, 100 per cent not us. What we do know is that this blatant act of treason is the real outrage, and no red-blooded Hindustani should take it lying down, unless they're a woman who has been specifically told to do so.
Some bleeding hearts, like in this comments section, are arguing that women's safety is paramount, and that perhaps we shouldn't be splitting hairs over the Reuters survey when it's clear that half our population is subject to some of the most egregious misogyny in the world. But don't be fooled by this #fakenews. With only 898 females for every 1000 males, we've created a revolutionary strategy to reduce crimes against women. We're well on our way to seeing that women's safety becomes a problem of the past, along with women themselves.
No woman, no cry. Beat that, Pakistan.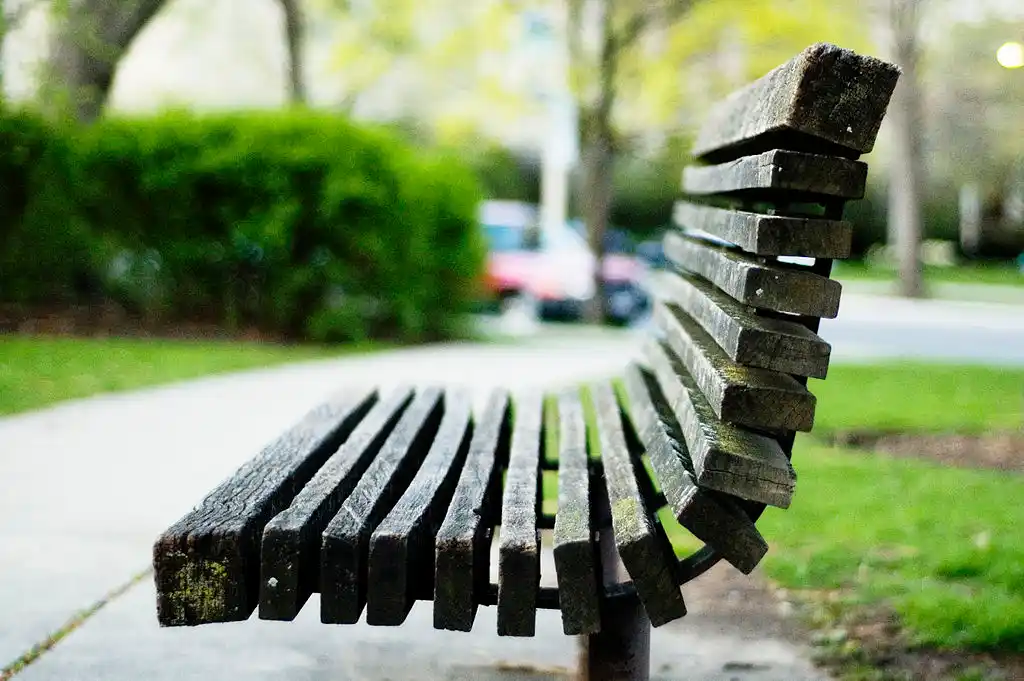 The Arré bench delivers stories that mattress. It hasn't achieved much sofar. But it's getting bedder.