The power couple of the decade is no more. Which relationship should we now take our wretched hearts to? I can't help but think Kimye is the one.
What do we do with our lives now that Brangelina is no more?
"The only true currency in this morally bankrupt world is love and Brangelina is the redeemer towering above us all." This is what Lester Bangs really wanted to say in Almost Famous, but Cameron Crowe changed it because he hates Brad.
Well Angelina Jolie aka the African Gandhi has joined the party and dropped the divorce bomb on Brad Pitt yesterday, stopping our sad world's one true totem from spinning, giving it the last push into total chaos.
We had put our faith in them; our hearts, our minds, our souls. We were, as James Bond in Casino Royale put it, all in. And like Bond, we lost. Now there is nothing in this hopeless place. (Well, except Instagram videos of Jennifer Aniston doing cartwheels.)
From here on out, this could get even more hopeless. Brad could make this more twisted by dating French Meryl Streep, Marion Cotillard, or he could befriend Leo and get into the "modelling business". Angelina could get more tattoos, adopt more kids, save more planets, make a sequel to Maleficent, and really, really fuck with us.
*starts chugging Hennessy*
As a very broken-hearted and mildly hungover world wakes up to the devastation that is Brangelina, we wonder… is Taylor Swift our only hope for the next great symbol of love? Taylor certainly seems to be in love with the very idea of love. She is the Akshay Kumar of Garam Masala with a rotating cast of bae's to foster her love and fame. Is that really how Jesus envisioned love? I don't think so.
No Taylor, we don't belong with you.
Truth is that this is all Kimye's world, we are just lucky to be floating by.
Is Priyanka Chopra our saviour then? The multiple Oscar and Filmfare award-winner who was last seen helping Tom Hiddleston bounce back from Taylor? Does PriTom have the same gravitas of Brangelina? Do they have it in them to take away the couple championship belt?
Priyanka might or might not have blown up Grand Central train station but we are so broken that we can't risk putting our faith in Priyanka and her as-yet-unproven innocence anymore. We need a safety net, which can fill the charity-shaped word hole in our hearts.
Should we try a fail-safe option and go for already marrieds and tattoo Saifeena on our hearts? After all there's a Joliesque baby in the oven and Thortonesque tattoo on the arm (this hopefully will not get lasered). But if their movies are anything to go by, death of one or the other is usually guaranteed. Saifeena might work for us in the short run but in the long run we will all be dead.
Who then do we take our wretched hearts to?
In the end I can't help but wonder, is it down to Kimye?
First, their naked selfies have redefined modern relationships and their babies are actually their babies. They have also done their bit of charity by saving us from the "Taylor-Swift-Is-A-Good-Girl" falsity.
Truth is that this is all Kimye's world, we are just lucky to be floating by.
Brangelina's end is bullshit that happened to us, but Kimye knows how to make art out of bullshit, like build media empires out of porn movies.
In Kimye we trust.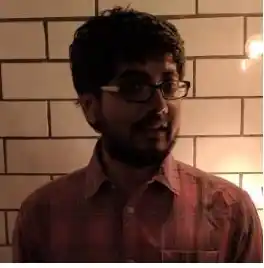 Lover of baby animals, Arsene Wenger, Damien Rice, Peggy Olsen and overly long podcasts. Tweets at @parthsarora.
Confused about most stuff. Writes things.