Upset over the remake of Madhuri Dixit's "Ek Do Teen", 90s kids organised The March for Our Songs protest that garnered massive support from across the country. They had only one demand: #StopRemakes
Delhi, March 27: While Anna Hazare, JNU students, and Ola drivers protest over petty issues relating to money, life, and death, '90s kids marched to Parliament and decided to take up the noble cause of protesting the awful remakes of classic Bollywood songs.
The March for Our Songs, a '90s children-led demonstration, garnered massive support from across the country, and #StopRemakes trended on social media for over twelve hours. There were 67 people at the Anna Hazare agitation in Ramlila Maidan but 15,687 people marched toward Parliament holding banners like "Jesus didn't die for this" and "My ears are bleeding, I'm deaf now."
Bitter Bablu, one of the conveners of March for Our Songs, spoke to News Weed. "When I copy-paste someone else's work in office, it is unethical and I get a termination letter but when Bollywood does it, they make 300 crore from it. Why the double standards? I heard when Madhuri Dixit saw Jacqueline Fernandez's 'Ek Do Teen', she suffered a panic attack and had to be rushed to the hospital. Is this what we want? How long can we allow this carnage to continue?" he raged.
"Tu Cheez Badi Hai Mast", "Tamma Tamma", "Sara Zamana… Haseeno Ka Deewana", "Humma", "Laila Main Laila", "Ek Do Teen", the list is endless. These are like horcruxes and with every new classic that Bollywood decides to ruin, a part of our soul dies. This is the new plague, and we need to put an end to this," added Hipster Harish, a prominent supporter of The March for Our Songs movement.
News Weed learnt that there was also a protest in Imphal but the entire media decided to ignore it.
The protest was also planned in other cities across India and attracted huge crowds in the heart of Bollywood, i.e. Mumbai's Lokhandwala and Bandstand. Traffic was heavily disrupted in the city, but mostly because the BMC had dug up every road possible. News Weed followed a bunch of angry protesters who were shouting slogans outside Shah Rukh Khan's house but suddenly started cheering and waving when he made an appearance from his terrace. In Karnataka, there was a political twist as many from the crowd left to attend a Congress rally because they were being paid money to be part of the audience. News Weed learnt that there was also a protest in Imphal but the entire media decided to ignore it.
When a reporter asked one of the protesters why the rally was restricted to '90s kids, when some of these songs were actually from the '70s and '80s, he was fiercely booed by the crowd. "'90s kids is not a specific age or number, it's an emotion. And only '90s kids will remember this," Confused Chaitra said.
At the time of going to press, a Change.Org petition already had 4,39,292 signatures. Representatives of The March for Our Songs are expected to meet Law Minister Ravi Shankar Prasad later this week. The group plans to submit a proposal requesting legislation that places a monetary fine of ₹10 lakh and six months of imprisonment for the re-creators of classic Bollywood songs. The group have also crowdsourced a list of songs on Reddit, that they claimed should be "untouched".
News Weed approached Bollywood for a comment, but they maintained silence on this issue, like they have previously on issues related to sexual harassment and censorship.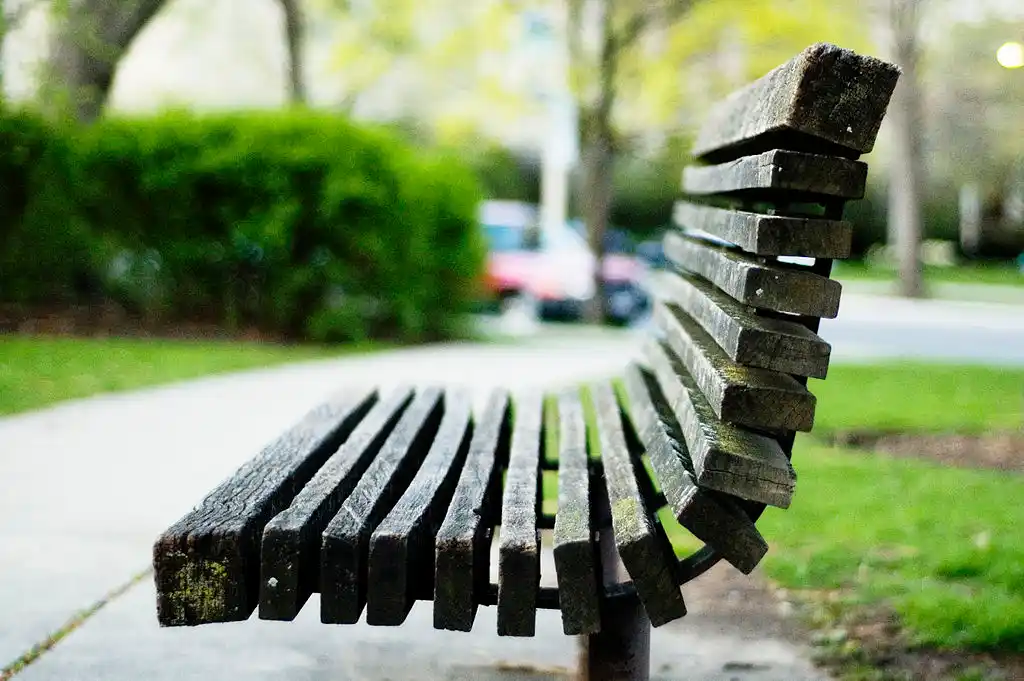 The Arré bench delivers stories that mattress. It hasn't achieved much sofar. But it's getting bedder.