After the EVM theory failed, non-BJP leaders say they have unveiled a bigger conspiracy. It is not the machines but the people of the country who have been hacked, they say.
Saffron Wave 2.0 has left the Opposition red-faced. While Prime Minister Narendra Modi prepared for glory like the Spartans with his tally of 300+, his rivals scrambled to organise an emergency meeting. During their nearly six hours of deliberation, the leaders spoke about the crushing results and wondering why everyone was questioning their EVM Theory. They eventually concluded that there could be only one explanation for what happened, our source reporting live from the venue said.
"I said janata malik hai, but that was before I was given conclusive proof by my IT cell that the people of India have been hacked and cannot be trusted," Rahul Gandhi told fellow Opposition leaders, who were still refreshing Google in the hope that they would suddenly win 200 seats. "The EC must now declare this election as null and void."
"No matter how many people our cadre spoke to and we're talking about hundreds of people here, they all said they will vote for Kamal. How is this possible? I woke Robert Vadra up in the middle of counting because even he was murmuring kamal-kamal-kamal like BJP's Vineet Agarwal in his sleep. Even I almost voted for the BJP before I realised I was the Congress president," RaGa added.
Another Congress leader from Madhya Pradesh, a supposed PhD in astrophysics named Computer Baba, then took the floor, hosting a one-hour TedTalk to explain how the hacking was taking place. "You remember that chip in the Rs 2000-note. It was g used to digitally manipulate the voters. The signals are being transmitted from the notes in the wallet to the minds of the people. The signals are being controlled from the ISRO satellite that was recently launched from Sriharikota. And we all know who has friends in the ISRO," Computer Baba explained, showing everyone a .jpeg on his new Windows 10 laptop for proof.
"On behalf of all Opposition leaders, we request the Election Commission to replace all the people of India with the NRIs who have not yet been hacked yet.
Arvind Kejriwal, meanwhile, decided to live tweet his displeasure before the meeting had even ended. Sharing a WhatsApp video where a group of girls were practicing Zumba, the Delhi Chief Minister asked, "How come all the women are doing the exact same steps at the exact same time? It's like they're robots. Democracy is in danger under Modi ji's tenure. People are being hacked."
It was then West Bengal Chief Minister Mamata Banerjee's turn to speak. "We got BJP workers beaten up, we blocked them from conducting rallies, didn't give them any sort of permissions, I even blocked all senior BJP leaders on Truecaller. Now they are using these dirty tactics to hack the minds of the people digitally. This is reprehensible and against the spirit of democracy," Didi said, before arresting Computer Baba for showing everyone a meme during his presentation.
"On behalf of all Opposition leaders, we request the Election Commission to replace all the people of India with the NRIs who have not yet been hacked yet. When Modi goes on foreign tours, we have seen that people surround him there as well. Maybe there's a Patanjali deodorant through which they are controlling the population," Rahul Gandhi said in his closing statements.
We approached the Election Commission for a quote, but they refused to comment since they were still matching VVPAT slips while the rest of the country was already celebrating the results. "Result to poore desh ko pata chal gaya aur hum phir bhi slips tally kar rahe hai? Isse boring job koi hai duniya mein," said a disgruntled EC employee who didn't want to be named.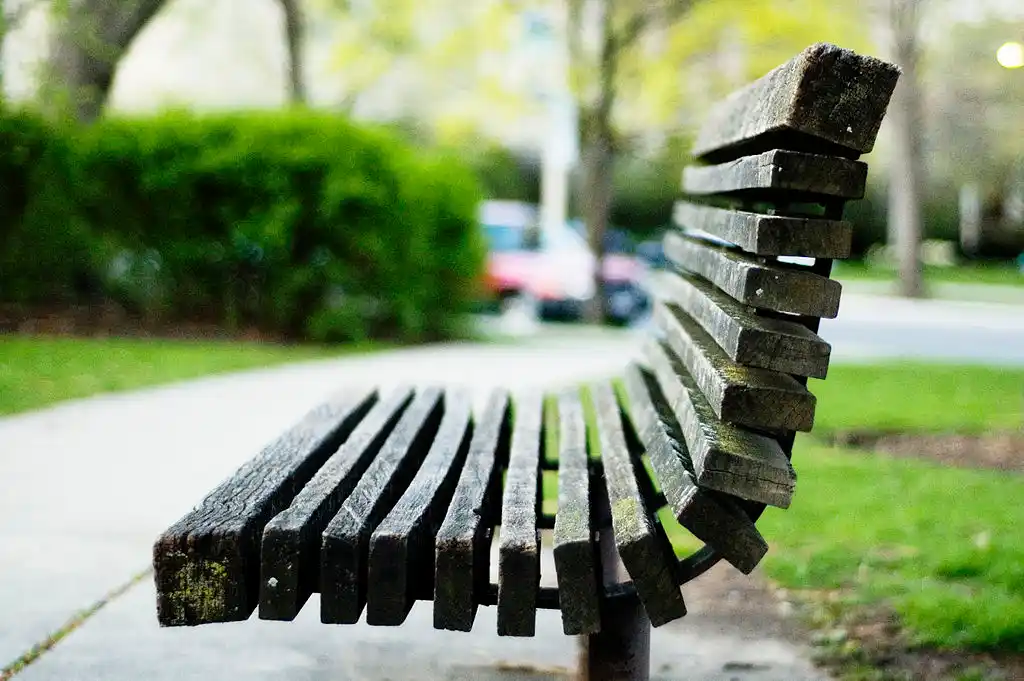 The Arré bench delivers stories that mattress. It hasn't achieved much sofar. But it's getting bedder.