Dear Indians, looks like we need to rework our boycotting strategy. What happened to everything we've wanted to ban in the past? I can still Snapchat myself popping by the kirana for a packet of Surf Excel while a Zomato guy delivers my order.
With a new day comes, inevitably, a new call for a ban on some product, service, or company that has been so unfortunate as to provoke the ire of Indians. Many massive conglomerates have had their turn: Who can forget the Amazon Boycott last May, when the American retailer was found to be selling toilet seat covers and slippers with images of Hindu gods? Without bothering to look up whether the offending products came in other religious flavours (spoiler alert: they do), outraged Indians jumped to accuse Amazon of treating Hindus as "soft targets." Today, Jeff Bezos is $38 billion poorer than when the boycott began. Such is the power of the Indian boycott. 
Which is why Netflix, the latest in a long line of media organisations to offend our more thin-skinned fellow citizens, better look out. The US-based global streaming service's India division is facing a police complaint lodged by Ramesh Solanki of the Shiv Sena's IT cell. Solanki insists that "almost every series" on the platform is trying to defame India and Hindus. He names Sacred Games, whose Season 2 storyline involved a corrupt, criminal godman — unheard of in real life — and Leila, a dystopian drama about an authoritarian future regime where citizens are divided on the basis of bloodline and community. Solanki, naturally, objected to this totally false portrayal of a Hindu Rashtra as bigoted, casteist, and Islamophobic — just as he did with Ghoul, suggesting the supernatural thriller set in an internment camp makes it seems as though Indians are terrorising minorities. 
Solanki's hit-list didn't stop with Indian shows. He also included American political satire series Patriot Act, hosted by Indian-origin comedian Hasan Minhaj. This title no doubt confused Solanki, who complained about Minhaj's comments on the abrogation of Article 370 and the month-long lockdown in Kashmir. Minhaj pointed out that the struggle for autonomy in regions like Kashmir and Hong Kong goes back to British imperialism and after describing the communications blackout, said, "On Independence Day, I'm thinking about the people of Kashmir who are fighting for their own independence." 
That Minhaj would have the temerity to reference an ongoing political situation in India proved too much for Solanki, who accused him of spreading "propaganda." The fact that this wasn't a scripted segment but a candid bit, or that Patriot Act has taken on everyone from Saudi Arabia to China, Brazil, and even the anti-nationals at Amazon, didn't stop Solanki from naming Minhaj in his complaint. 
Perhaps what really shows the nation in a bad light is our collective inability to organise a proper ban.
You might wonder why Solanki and the thousands who have made #BanNetflixInIndia trend on Twitter, are suggesting a ban on Netflix in its entirety, not just on the content that has personally offended him — and that anyone would have to shell out 600-odd rupees each month and specifically search for in order to access. Some detractors have claimed that most Twitter trolls aren't subscribed to the pricey service at all, and simply want to whine for free. But they're not thinking at Solanki's level. In his complaint, he alleges that Netflix India is intentionally defaming the reputation of Hindus and India in the global community, saying, "It is with deep-rooted Hinduphobia that the platform is portraying the nation in a bad light."
Perhaps what really shows the nation in a bad light is our collective inability to organise a proper ban. Just as in 2017, when calls to boycott Snapchat — whose founder called India a poor country — turned into a mass-delete of poor Snapdeal's app, the Netflix ban is rather confused. Solanki's complaint ends with a plea to the authorities: "One cannot allow an incorrect generalisation based on bogus rhetorics [sic] trying to defame a religious minority i.e. Hindu in countries other than India." If the issue is about how the Hindu minority are perceived abroad, why should Netflix be banned in India? Do Solanki and his #BanNetflix friends think that the senior inspector of LT Marg has international jurisdiction over the content Netflix produces? 
Clearly, #BanNetflixIndia is not thinking big enough. If we really want to live in a Shiv Sena world, we'll have to get serious about our bans and boycotts. Look at Zomato, still standing after July's furore over a Hindu customer who wanted a refund because he cancelled his order, as it was delivered by a non-Hindu. Zomato refused, replying on Twitter that "food has no religion." Calls for a Zomato boycott raged, and the heat was soon turned on UberEats, who tweeted in support of Zomato. And yet, despite false reports that Zomato's sales dropped by 60 per cent in ten hours since their audacious tweet, both companies still exist and are doing business. Surf excel, too, has not paid the price for its Holi ad this year, where it dared to show a friendship between a Hindu girl and Muslim boy. 
What's going on, guys? Why the lack of commitment to the super-important cause of bans, which we spend so much of our time campaigning for? After all, we're always talking about how India is too vast a market to ignore, and that our verdict is make or break. So how are these anti-nationals still at large? 
Why the lack of commitment to the super-important cause of bans, which we spend so much of our time campaigning for?
Unless we are turning on the TV and seeing only Doordarshan, Taarak Mehta reruns, and screenings of Bharat on Zee Cinema, we have failed. If I can still Snapchat myself popping by the kirana for a packet of Surf Excel while an UberEats delivery guy speeds to my house with a non-veg cheeseburger, all of us have lost. We need to set an example and take this Netflix ban seriously. And for those elitists who are concerned that their chief form of online entertainment might taken away? Don't worry. According to this Karnataka minister, watching porn is still not considered anti-national.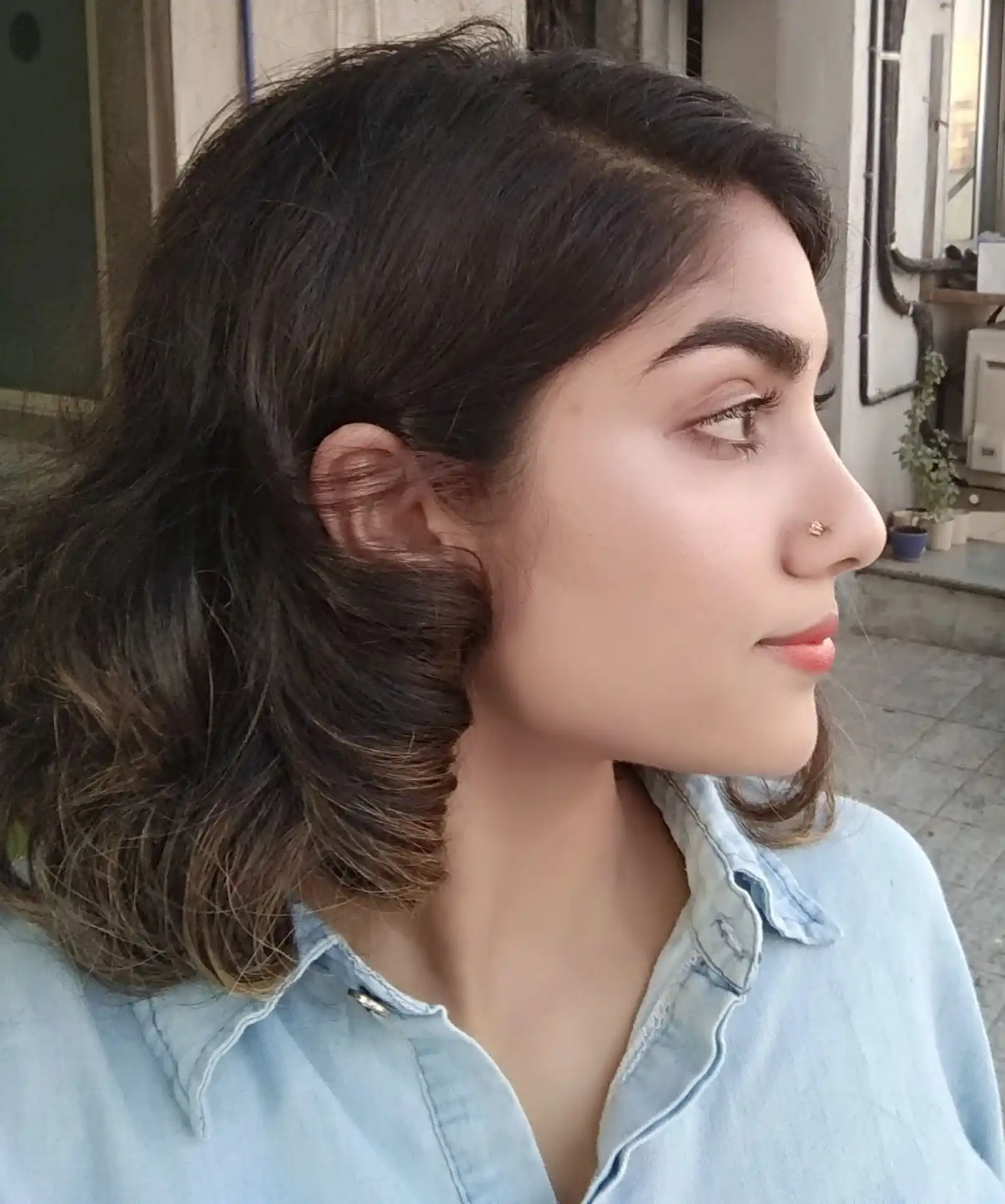 Kahini spends an embarrassing amount of time eating Chinese food and watching Netflix. For proof that she is living her #bestlife, follow her on Instagram @kahinii.