World Bank officials, who were reluctant to watch Bahubali in the first place, have now realised that it may help India pay off its debt. What follows is a series of official meetings.
Bahubali 2 broke the ₹1,000-crore record within a few days of its release and is marching confidently towards the ₹1500-crore mark. The last time someone made a thousand crore this fast, Lalu Prasad Yadav went to jail. Bahubali is now well on his way to becoming what Amit Shah calls "Star Wars for the Indian Millennial". The merchandise sales shot through the roof when Shri Pradhan Mantri Modi ji said that Prabhas and him were the only ones in India with a 56-inch chest. A Bahubali-themed amusement park is already under construction, where people can gather and stand under a GFX waterfall.
By the end of this year, the total collection of Bahubali is expected to reach the amount of money lost in the 2G Scam, prompting World Bank to approach the producers of Bahubali 2 for a loan of ₹1,50,000 crore. Or as A Raja would say: "Bas kya"?
After several failed attempts at getting the Indian government to repay their debt, the World Bank is at its wits' end. The government has claimed that a playboy industrialist had taken away all their white money from banks and settled in London. Indian authorities say that since they can't forcefully bring Mallya back, they have fixed the IPL in such a way that his team would lose badly. "Now he will have to come back for the auction next year, where we will personally arrest him," an unnamed officer said confidentially, and smugly.
World Bank officers, who wisely showed no faith in this plan, turned their attention to the collections of Bahubaali 2 ever since the CEO of World Bank, Ms Kristalina, a Bulgarian national, spotted Prabhas. She particularly admired the number of girls mentioning him in status updates, so she rewarded him with a ten thousand dollar cheque for breaking yet another record. A day after watching the movie, Ms Kristalina tried to slide into Prabhas' DMs with a "hit me up baby". The soon-to-be-married Prabhas was unavailable for comment because he lives in South India.
The foreign artists were unsure about the level of technology in India, but their doubts were cleared after they saw a campaign poster for "Mac In India".
World Bank officials, who were reluctant to watch Bahubali in the first place, initially assumed that the plot was about Modi, since there could be no other reason for everyone in India to blindly watch a movie. However, everyone was left stunned in its wake. It was nothing like the average Indian movie, an officer said. "There were no dance moves involving trees and the leading actor didn't go to Paris to find himself. It was almost an Indie movie," another officer added. "What surprised me most was the promise of a plot that director kept dangling. You watch the whole movie thinking there's a plot, but in the end you realise that there isn't. Just brilliant."
According to reports, the Bulgarian lady is currently flying to India to meet PM Modi for tea, and Prabhas for drinks after. She plans to ask the PM about the future of movies that can finance India's debt. Modi, who was to meet a gorilla in The Congo because he couldn't contact the president, is now meeting with the producers of Baahubali and Mahabharat instead. He is believed to be calling 600 GFX artists from France so that the movies don't take time. The foreign artists were unsure about the level of technology in India, but their doubts were cleared after they saw a campaign poster for "Mac In India".
S Gajarmooli, the director of Bahubali, is expected to be in this meeting to brief PM Modi with a GFX-filled PPT on Bahubhalis 3 to 6. When asked about the plot, the esteemed director said, "Plot depends on how GFX turns out." This statement was so well received that it immediately got him invited for a TED talk, where he cracked uncle jokes for the first three minutes and then told everyone why the Indian audience should appoint him GFX King.
Abhiskek Bachchan, still smarting from comments about how even his photograph couldn't act in Sarkar 3, immediately called a press conference and said that he'd made a faded memory called "Drona" before Bahubali, which must immediately propel him to "auteur" status. He considers it at least ten years ahead of it's time and has already requested a role in the second installment as a GFX sword holder on Prabhas' left ankle.
The director of the proposed ₹1000-crore Mahabharata movie, also attended the meeting and shared his plan to beg every big Bollywood actor to fight in this epic battle. Basically, it will be similar to Salman's Iftaar party. With the hopes of casting Aamir Khan as Krishna and Salman as Bheem, he is aiming at the box office records of Dangal and Sultan combined. If he casts Prabhas too, the film's success might cross India's GDP. Amit Shah is believed to have demanded an important role of Shakuni in this epic movie, citing his entire life as justification.
At the end of the meeting, PM Modi has agreed to sign this deal with these two legendary directors and is now looking forward to see India as a debt-free nation. Shortly after the meeting, Modi went to receive the Bulgarian lady, all the way to Bulgaria. They both are supposed to land in India any minute now.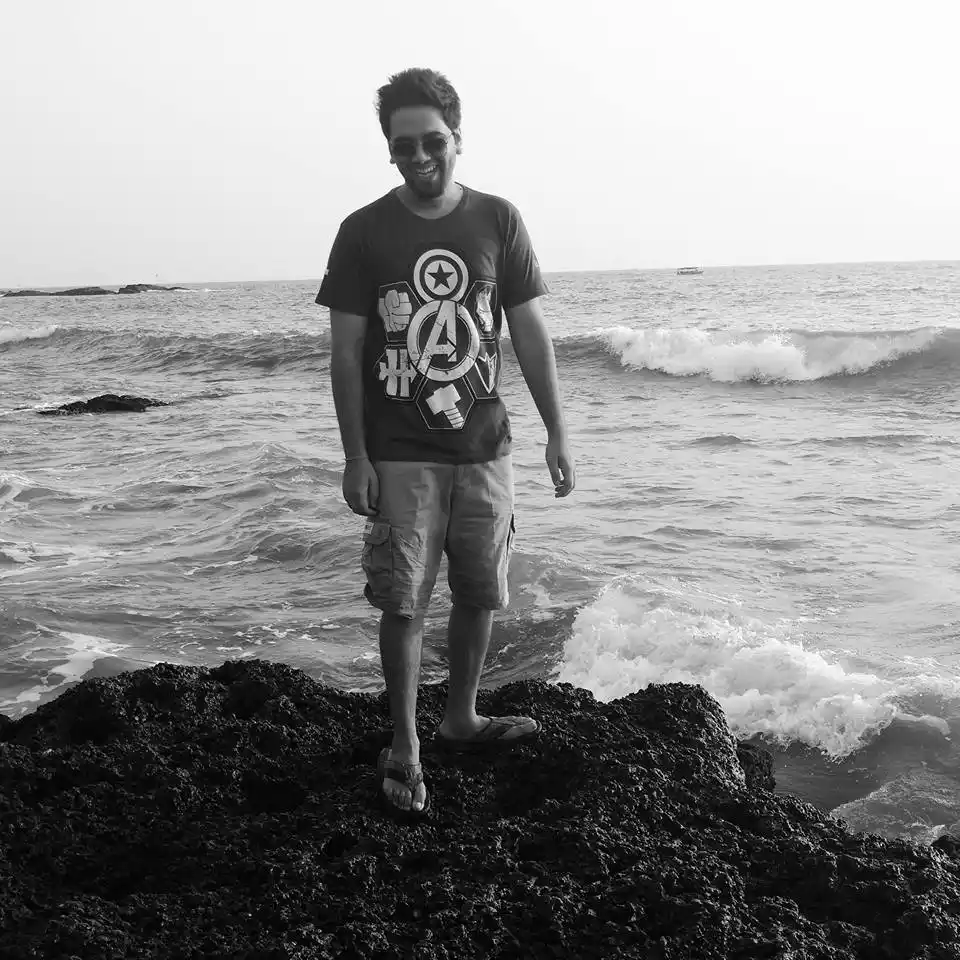 Vishal Dayama is a full-time part-timer, who religiously dedicates his life to cracking bad jokes. He is @sarcusstic on Twitter and a loser in real life.