Whining liberals are crying as if they've lost a hero of the calibre of PM Modi. But who is this Atishi Marlena, except for a topper from one of the country's best colleges and a Rhodes Scholar from Oxford who drew a massive salary of ₹1, for her role as advisor to the Delhi government?
Let's try a thought experiment. Picture an India where education isn't considered a metric for development. A fantasy kingdom where issues like what the next generation is being taught don't distract us from important matters like protecting rapists because they pray to the "right" gods. Where education ministers no longer have to put up with the annoyance of so-called experts with multiple degrees from leading global institutions giving them unnecessary advice, and can focus instead, on rewriting history and science textbooks in peace. Where the infallible central government has the final say on everything, even on matters of local governance, completely ignoring the federal structure enshrined in our Constitution.
If you just said, "Hells yeah!" to your dream country, you're in luck.
Yesterday, the central government's Ministry of Home Affairs (MHA) interceded on the functioning of the AAP-run Delhi government, and cancelled the appointment of nine advisors on the grounds that the posts were created illegally. Even though the return of black money remains a distant dream, the MHA's actions ensured thieves like Raghav Chadha, who was serving as financial advisor to the AAP government, returned the princely sum of Rs 2.50 they drew as salary during their tenure. This righteous purge included Atishi Marlena, the advisor to Delhi's education minister Manish Sisodia.
Predictably, the deluded masses of the left-liberal persuasion, who believe the answer to progress lies in global perspectives and citizen-led governance, did some naarebaazi and dharna on their favourite protest ground, Twitter.
Ugh! You whiny liberals are crying as if you've lost a hero of the calibre of PM Modi. Who is this Atishi Marlena, except for a topper from one of the country's best colleges and Rhodes Scholar from Oxford? While she advised Sisodia on projects like Mission Buniyaad – a scheme meant to ensure basic literacy in students from Std III to IX – the dismally low number of schools in Delhi starting their days with surya namaskars, are proof that she failed in her advisor's role. Setting up School Management Committees to bridge the gap between schools and their communities and organising Mega Parent-Teacher Meetings are useless if she hasn't removed the Mughals from the history syllabus.
Unless you're one of those rabid sickular, AAP-tardy anti-nationals, there's nothing to be worried about.
Clearly, even Marlena knew how insignificant her contribution to the nation's development was. After all, if she thought she were doing REAL WORK, why would she only ask for the token salary of one rupee? She should have learned from the holy man and newly minted MP minister Namdeo Das Tyagi, or as he is more popularly known, "Computer Baba". Computer Baba knows his worth; he's the type who wanted to show up to the Kumbh Mela in a private helicopter. He's also proved to be sympathetic to the BJP's noble cause of protecting rapists, marching with his fellow holy men to register cases against ministers who accused Swami Nithyananda of rape. This is the kind of person who gets their appointment approved, not a pseudo-liberal impostor of Marlena's ilk.
Some misguided fools might be tricked into thinking Marlena is the real deal because of all her qualifications. They should ask themselves, what good is foreign education in a country that invented the gurukul system? Leaders from across the country have gone hoarse trying to tell us that the key to all knowledge is hidden in India's glorious past, yet idiots like Marlena still waste their time chasing degrees at rinky-dink institutions like Oxford University.
Let's run through the list of our past glories, shall we? Just yesterday, Tripura CM Biplab Kumar Deb said India had internet service during the time of the Mahabharata. Former Union HRD Minister Satyapal Singh can confidently refute Charles Darwin's theory of evolution thanks to his vast knowledge of India's culture and mythology, oops, I meant history. Our Union science minister, Harsh Vardhan, who holds a medical degree to boot, recently told us that the Vedas contain a theory that trumps even Albert Einstein's Theory of Relativity. Even Rajasthan's education minister Vasudev Devnani has got in on the action, claiming ancient Indians discovered gravity, not Isaac Newton. In fact, Rajasthan is the leader in these theories, with a judge from the state stating that peacocks do not mate, but sire their offspring through their tears, a class act of celibacy expected from our national bird. And according to PM Modi, Ganesha's was the first evidence of plastic surgery in history.
Such assured statements from our most prominent leaders make it clear that the state of education in India is nothing less than excellent, and has been so for thousands of years.
Unless you're one of those rabid sickular, AAP-tardy anti-nationals, there's nothing to be worried about. The AAP government should be grateful that the BJP-led Centre is taking such an active interest in their day-to-day functioning. It's as if these elected officials aren't happy to have their policies thwarted by parties they had no right gaining electoral victory over in the first place.
To all the haters who think Atishi Marlena's removal was just another way the Centre can thwart AAP's education reforms in Delhi, you guys need to chill out. There are minorities to intimidate, sadhus to be made ministers, and temples to be built. Why would education even be a priority?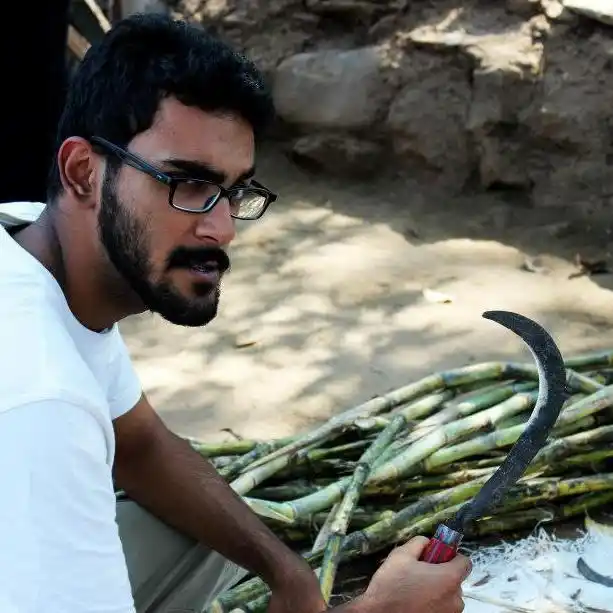 Dushyant Shekhawat really likes his mustache. He grew it himself. You can find him on Twitter at @SeriousDushyant.