Delhi CM acquired the rights to the Justin Bieber superhit after having to issue a string of apologies to fellow politicians. Says "will send them the song on WhatsApp" after a top-secret meeting with the Canadian heartthrob at an Ontario McDonald's.
April 03, Ontario: In news that is just coming in right now, Delhi Chief Minister Arvind Kejriwal acquired the copyright to pop sensation Justin Bieber's superhit "Sorry" for an undisclosed fee. Our sources tells us that the two met at a highly confidential McDonald's outlet in Ontario. The news comes in the wake of a string of apologies issued by the Delhi CM to several politicians.
The duo held a joint press conference after their meeting, and were flooded by journalists, all of whom wanted to ask the same question: Why the hell did they decide to meet at a McDonald's? Kejriwal was quick to respond with a "Main aam aadmi hoon. Meri yahi aukaat hai." This triggered a journalist from Republic TV who immediately began shouting and flashing a copy of Kejriwal's business class flight ticket and had to be escorted out by security for upsetting a bunch of children who had gathered at the outlet for a birthday party and a Happy Meal.
Soon after, Kejriwal shed some light on the rationale behind his decision. "Apologising is stressful," he said. "The other day I woke up in the middle of the night and started shouting 'Sorry! Sorry!' before my wife calmed me down. I have apologised to four people already, and there are 29 more suits to go. If I were to become a man of letters, I'd have rather become the dean at an Ivy League college. I needed a better strategy."
Kejriwal said that he neither had the time nor the money to fight all the suits in court. "Then Kumar [Vishwas] showed me the song 'Sorry,'" he said. "I connected with the lyrics at an emotional level immediately. It is what I have wanted to tell Jaitley ji for a long time but just couldn't articulate: Yeah, I know that I let you down, is it too late to say I'm sorry now?" As he hummed the tune, a couple of journalists left the room and Justin Bieber sneakily put on his noise-cancelling headphones.
When asked about his personal relationship with Arvind Kejriwal, the Canadian singer was all praises.
When asked about his plans after acquiring the song, Kejriwal said, "I will send this song to everyone on WhatsApp. I will also set it as my caller tune. No matter where they are and what they are doing, I will find them, and I will apologise to them. It might not be a great idea to share the video, however, because BJP people will start claiming it is against Indian culture and then I'll have to apologise for my apology."
When asked about his personal relationship with Arvind Kejriwal, the Canadian singer was all praises. "I am a big fan, eh. Apart from me, he is the only person who has been able to get teenagers into the street by the thousands. He likes Anna Hazare, I like Anna Kournikova, we have a lot in common; he's a regular Canuck. So when he called and enquired about the song, it was a no-brainer. I am in a happy place right now and don't need this song in my life."
Arvind returned the compliment as everyone in the room started to throw up. "I have always been a Belieber. If I didn't beliebe, would I be able to run the anti-corruption movement? If I didn't beliebe, could I have been the Chief Minister of Delhi? It's important in life to beliebe in things you stand for. That's what I love about this young man. He hit someone with a car, peed in a bucket, threw eggs at his neighbour, but it never stopped him from Beliebing."
As details of the deal begin to emerge, #ArvindMeetsBieber trended on social media for 14 hours straight. In addition, a website keeping track of Arvind Kejriwal's "sorry" count received one million hits in three days.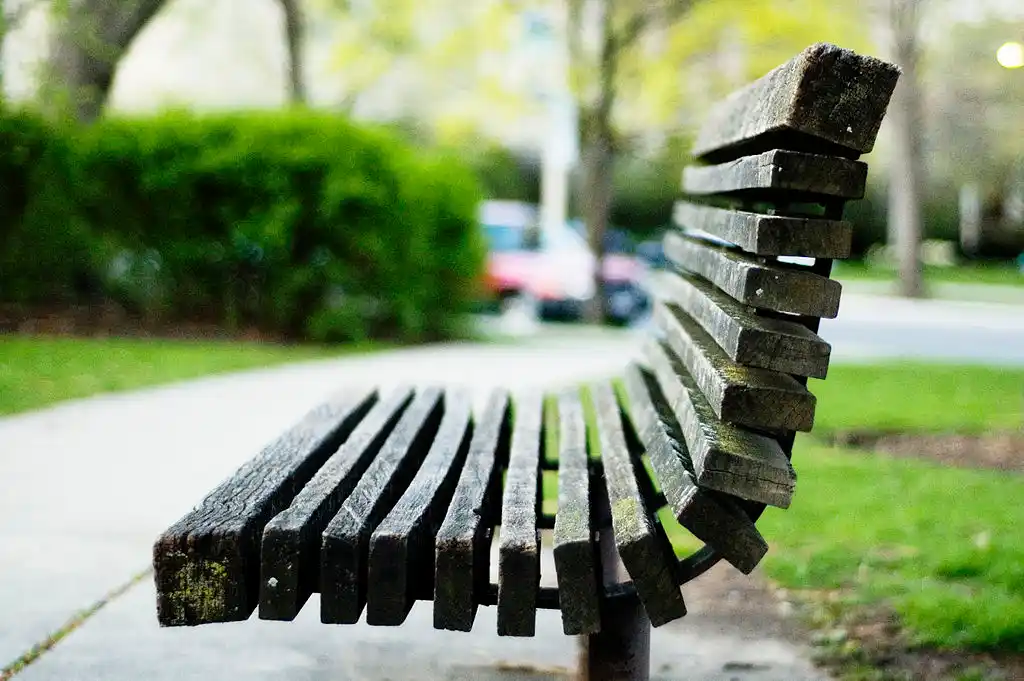 The Arré bench delivers stories that mattress. It hasn't achieved much sofar. But it's getting bedder.