Gurmehar Kaur's biggest mistake was that she used the word Pakistan and didn't follow it up with madarchods.
What was Gurmehar Kaur thinking when she held up a placard saying, "Pakistan did not kill my dad. War killed him." I totally get her decision to hold a placard because there is nothing more pissing off than your social media update going viral and you not getting any credit for it. Gurmehar clearly understood how people commit daylight "likes" robbery by simply copy-pasting an update without giving credit to the creator. So she wisely resorted to taking a picture of her update.
But why did she have to say the word Pakistan and then not follow it up with madarchods? Gurmehar needs to know that there are a few words like army, soldier, border, and Pakistan that come with absolutely clear usage guidelines in India and they are not open to any kind of interpretation. Even if it concerns your father's death. Now that she had spoken about the army, everyone had a say in what her father's death meant to her. On cue, the internet stepped in because they felt the girl's mind was polluted and needed cleansing.
Leading the charge was Virender Sehwag. The man, who throughout his cricketing career played just one style of cricket regardless of the Indian team's match situation, decided to play for the team finally. At this point, irony got out hit-wicket. Sehwag posted a picture of himself holding a placard that read, "I didn't score two triple centuries, my bat did." Now he did this wisely in Gurmehar's style because the nation has never thought of him as the brightest bulb in the box and would have collectively said, "Oh, I just can't imagine Viru typing that." But thanks to Gurmehar's breakthrough technique on status updates, you don't have to imagine anything. You can see the moron grinning back at you while holding up his thoughts, loud and proud.
Soon, Viru was joined on the crease by his fellow Haryanvi bro Randeep Hooda, a man whose second name is generally a reaction to his first. Which is grossly unfair considering his stellar achievements. He almost settled down with the stunning Sushmita Sen and played Aishwarya Rai's brother in Sarabjit. Anyway, Randeep Hooda, high on one too many protein shakes, retweeted Sehwag's picture by eloquently adding six clapping hands and four lol emojis because stringing together letters to form words is just too much work for him.
How does a debate on anything be it Raees, Dangal, Aamir Khan, demonetisation, or surgical strikes end up at "anti-nationalism"? It can't be coincidence.
When Hooda finally did use words, it was to follow up with tweets that made even Shahid Afridi's defence look solid. In a clarification posted on Facebook he said, "Don't hang me over a laugh! She (Gurmehar Kaur) spoke up, she stood for something she believes in, so then, she must also have the courage and fortitude to listen to the voices against it." Obviously, Gurmehar Kaur was being such a wuss. She didn't even have the courage and fortitude to deal with a few rape threats or what? It's either that or Randeep Hooda doesn't know the meaning of the word fortitude. Maybe he missed English class in third grade because he was recovering – the previous day must have been legs' day at the gym.
Randeep Hooda then proceeded to play the victim card. "They want to attach labels to us to further their agendas. That's bullying and if you think you can bully us, you have another thing coming," he added. Another thing coming? What thing? More gorily described rape threats? But I got what Randeep bro was trying to say… it was basically, "Aye, aurat. Bahar mil." Imtiaz Ali's Highway might have actually been Randeep Hooda's biopic.
This aurat business has really triggered other bro gangs. ABVP, slighted that it was a woman who stood up to them, referred to their manual "Anybody can ABVP" and went ahead as per the party's instructions to issue a rape threat. It is an SOP (standard operating procedure) for any threat emanating from 20-year-old girls. If this happened to be a man, the SOP would be different. Intent to rape another man would be terrifyingly close to being considered gay, effectively shielding men from rape threats. Whoever said homophobia doesn't come with its fair share of advantages?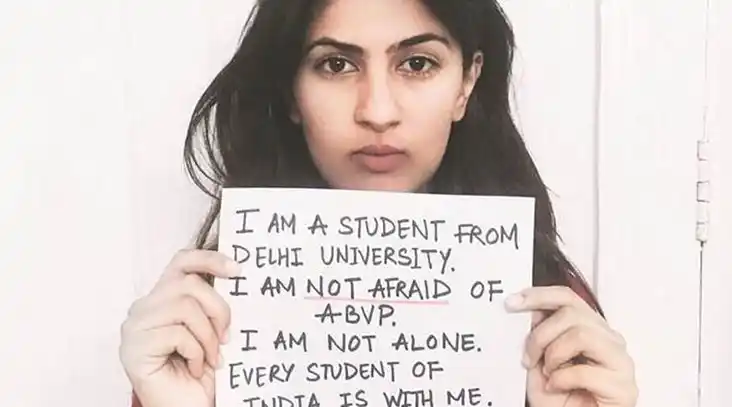 Gurmehar Kaur has received a barrage of threats since a video of her asking for peace between India and Pakistan surfaced.

Courtesy: Gurmehar Kaur/ Facebook
While the student wing was bringing its best regression game to the table, it was only natural to expect the BJP to not fall behind. Almost on cue, Karnataka's BJP MP Pratap Simha launched an all-out attack by saying Gurmehar was worse than Dawood Ibrahim. How? How is a girl who put up a Facebook update being compared to a man who masterminded the killing of hundreds of people? Even Dawood would have gone, "Bro, really? This is not flattering."
Anyway, thanks to all this trash talk in the last 24 hours, the whole country has managed to miss an important point raised by the young girl. About the rampant use of violence, rowdyism, and intimidation by ABVP members on college campuses. About the police's unwillingness to lodge an FIR against these goons who disrupted a peaceful protest march. About the manhandling of journalists by ABVP thugs. Instead, the government successfully managed to swerve the direction of the debate from wrongdoings of the ABVP to that now-familiar path of "disrespecting the army" and "being Pakistani". How does a debate on anything be it Raees, Dangal, Aamir Khan, demonetisation, or surgical strikes end up at "anti-nationalism"? It can't be coincidence.
The narrative of our nation is set and it is getting as predictable as the plot twists of an Abbas-Mustan film. A serious issue breaks out. Trolls take over. Ruling party MPs say terribly regressive things. And then, suddenly the direction of the debate changes. The issue at hand changes. And we go back to familiar ground, one in which the government finds it easy to manage and exploit. Army. Patriotism. Desh bhakti. Border. Soldier. Soldier. Soldier.
Anyway it is a good thing that Gurmehar seems to have realised that these words are the sole preserve of real men and movies starring Sunny Deol and Bobby Deol, and has now resigned from the protest. It is for the best. They say that the pen is mightier than the sword, but not when the sword is hanging precariously close to your neck.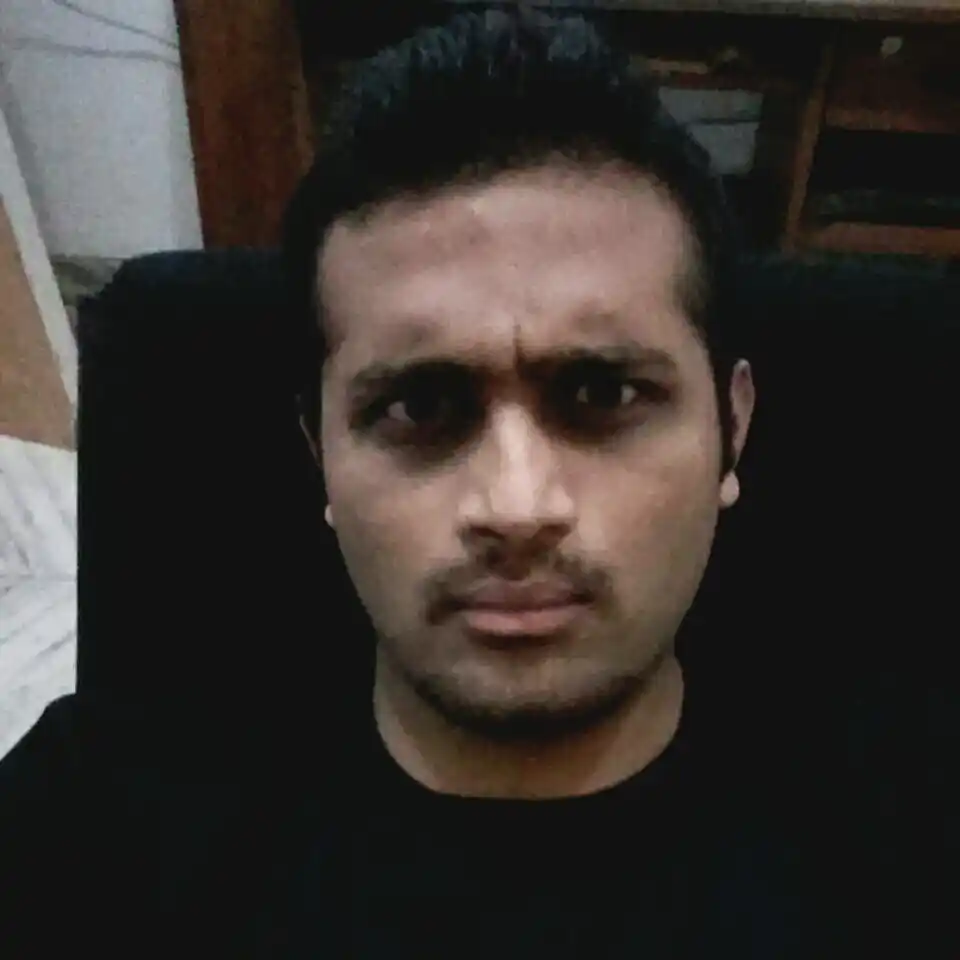 Devaiah Bopanna is a Mumbai-based writer who writes bad jokes for a living using non-living things. Follow him on Facebook, Twitter (@devaiahPB), and Instagram (@devaiah.bopanna). But don't follow him on his way back home because he will find that very creepy.