The Indian hockey team thought getting Shaad Ali to make a biopic on former captain, Sandeep Singh would definitely get them some attention. Boy, were they wrong.
Two years ago, the Indian team made it to the finals of the Champions Trophy for the first time in 36 years, and then they lost to Australia.
Ideally, the sentence above would have drawn the ire of every Indian on social media, sparked off a Newshour debate and made Anushka Sharma trend. It did not, because this Indian team didn't have Virat, Dhoni, or Yuvraj. Instead it had Sardar Singh, Raghunath, and gang.
The poor guys had thought making it to the finals of the Champions Trophy after 36 years could get the country to give a shit about hockey. But it didn't. So they decided losing to Australia in the finals would definitely put the sport in the limelight. But that didn't work either. Then they thought that Soorma, Shaad Ali's biopic on former captain, Sandeep Singh would get people excited about hockey. No prizes for guessing how that didn't work out – the film had no chance without Kabir Khan. At this point, if someone had broken their windowpanes back home, and held the hockey team responsible for the loss, the boys would have really felt special. But, sadly, all windows remained intact.
The Champions Trophy also marked my debut as an international hockey viewer on TV. I discovered hockey is a combination of outstanding speed and skill, edge-of-the-seat sporting action, powerful drag-flicks, quick passes and last minute goals. It's like any other fixed T-20 cricket match, except there's no fixing here. Still, this game is given this Chandrachur Singh-esque treatment in our country. Chandrachur who? My point, exactly.
The scene is so bad that the only thing you watch during a hockey match is, well, hockey. There are no cheerleaders. No sponsored segments. There isn't a "Durex Drag-Flick", "GluconD Golden Save" or "Karbonn Kamaal Goal". The TV production is so low budget that it looks like the whole match is shot on one camera mounted on one side of the ground. If you think that isn't grossly unfair, remember that in cricket you have a sky-cam, stump cam, fan cam and in case you miss out on some extra action there's also a GoPro thrown in for good measure up the umpire's ass.
Unlike in cricket, where live ECG reports of the cricketers are shown on the screen every time someone takes a catch, in hockey there are no fancy graphics or pie charts. The most advanced VFX that pops up during the match is: "Who do you think will win this season of Jhalak Dhikhla Jaa? a) Failed Cricketer b) Failed Actor c) Failed Businessman d) Failed Author".
Imagine what it would do to the sport to hear a rumour like, "Hockey Sensation S K Uthappa spotted getting cozy with Priyanka Chopra in nightclub".
At half time, there're no former hockey players providing insightful, hard-hitting analysis, like "all three results are possible" or "anything can happen from here". You don't see former greats like Dhanraj Pillai giving his commentary and taking home the bucks. The "former hockey player" tag is about as bankable as Uday Chopra's box office openings but there's so much money in the "former cricketer" tag that guys like Saba Karim took up cricket to become a successful former cricketer. Look at Sunil Gavaskar, for instance. He spent the first 38 years of his life playing the game and the following 29 years analysing it. You don't see that happening in hockey. Because if you didn't make much money as a player, you wouldn't be sitting around and discussing the game after you've hung up your boots. Instead you would be going out and making money off something lucrative, like launching a dating app or food start-up.
Anyway, it was a pleasure to have watched the eleven best hockey players in the country represent India with such passion and dedication. And honestly, for somebody who usually watches cricket, the team's attitude did come as a little bit of a shock. I am used to a Kohli braving an injured wrist, scoring a century, and steering his franchise to a famous win, but then "resting" when India plays Zimbabwe. That never happens in hockey.
Players are just desperate for gigs and are on the lookout for any opportunity that presents itself to play the sport. They're like Sonu Nigam – ready to play anywhere. Even on the streets disguised as unknown, poor people. (Actually, they don't have to disguise themselves much.) I wouldn't be surprised if every hockey player's big dream is to have a son who will one day play cricket for India.
Right now, Hockey needs a Virat-Anushka movement to up its game. Unfortunately, no A-list actor in her right mind would go out with a hockey player. Imagine what it would do to the sport to hear a rumour like, "Hockey Sensation S K Uthappa spotted getting cozy with Priyanka Chopra in nightclub". Just imagine. If Katrina Kaif could sell Slice by seducing a mango, surely she could sell a whole sport to our country by seducing a hockey stick.
The future of the sport depends on you, dear Bollywood starlet, who I hope is reading this piece. It rests on your shoulders. The sport needs you. The country needs you. Stand up for what is right and swipe right on a hockey player soon.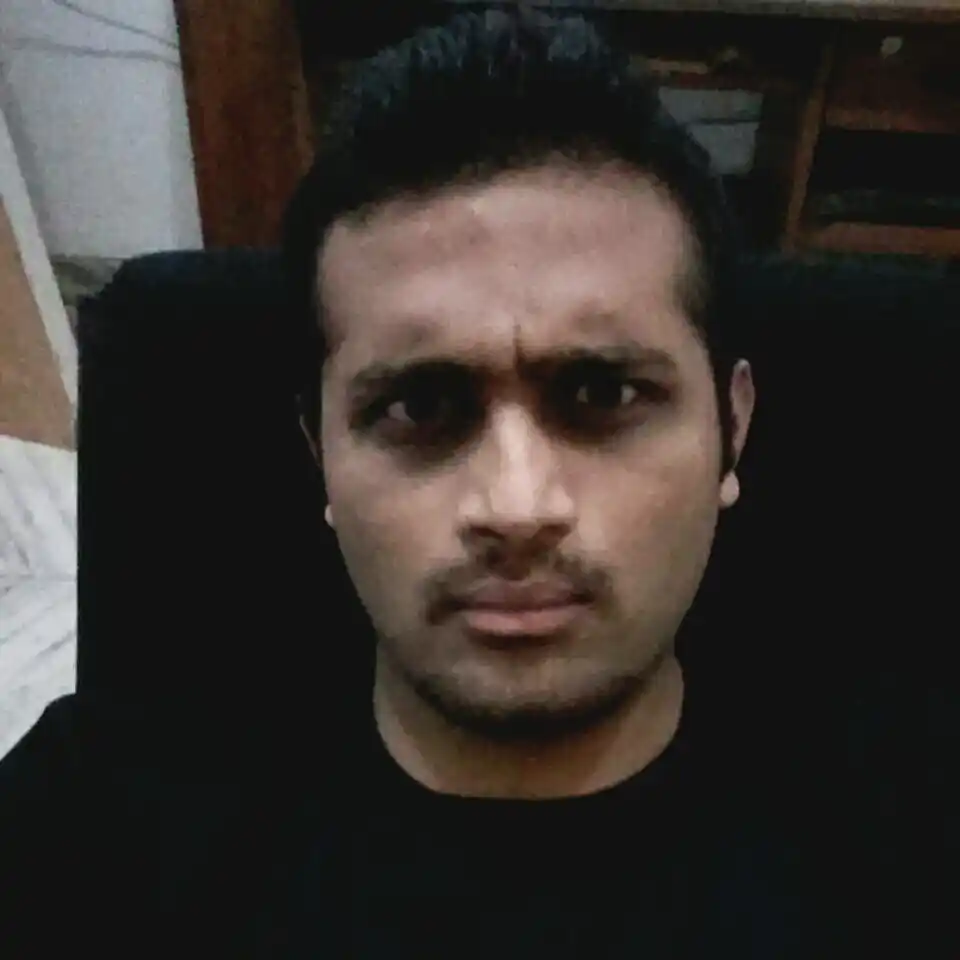 Devaiah Bopanna is a Mumbai-based writer who writes bad jokes for a living using non-living things. Follow him on Facebook, Twitter (@devaiahPB), and Instagram (@devaiah.bopanna). But don't follow him on his way back home because he will find that very creepy.