Ruby Rai is all that is wrong with Bihar. But Ruby Rai may just become all that will be right with the state.
When actor Neetu Chandra saw Alia Bhatt playing a Bihari in the Udta Punjab trailer, she wrote an open letter, as is the norm these days. She was upset about the exaggerated portrayal of Biharis in Hindi cinema. Phrases like "Bihar's glorious past" made a justifiable entry into the note, as did the obligatory references to Nalanda University and the origins of Buddhism and Jainism. It was sweet… despite mid-life angst playing peekaboo. Guess Neetu never got around to seeing the brown and burnt Ms Bhatt speaking in what-she-thought-was-Bhojpuri in the film. Because then, just an open letter would not have sufficed.
But we are digressing already.
The point being made was a fairly simple one. The state's portrayal in mainstream media and popular culture has always been rather insensitive, loud, and callous. Bihar is unsophisticated, corrupt, rustic, lawless, criminalised and anarchic, joyously indifferent to anything refined and cultured. Bihar is unruly political goons getting their eyes stuffed with acid in Gangaajal. Bihar is years of rivalry between Faisal Khan and Ramadheer Singh, with bloodbaths and gaali galauj galore. Bihar is "Pepsi Peeke Laagelu Sexy" and other raunchy Bhojpuri songs on YouTube. Bihar is the blatantly ridiculous buffoonery of Laloo Yadav, and his unscrupulous political machinations, over the last two decades. Bihar is a cunning opportunist singing paeans to "Azaadi" one day and sharing the stage with shady politicians the next. Bihar is that viral photograph showing unabashed mass cheating in Hajipur.
AND Bihar is Ruby Rai.
Don't think anybody would be able to write any distressed open letters complaining against the state's unsympathetic portrayal in the last few cases. As a bona fide born-and-brought-up-in-Bihar Bihari, I'd love to pen a few passionate notes defending the land I grew up in. I'd want to dissociate myself from this deviousness and douchebaggery. But I won't. Because I know that the state is all this and more. Lawlessness and lawmakers waltz together. They are real. They exist. And they are here to stay.
But then again, the same state produces the best brains that make it to the Indian Administrative Services, year on year, clearing what must be the toughest examination process in the whole wide world. The best colleges in the country across streams, including the IITs and IIMs, are filled with Biharis. Super 30 is a product of Bihar. As are the mega achievers in very many fields around us. They are real. They exist. And they are here to stay.
And yet, Bihar is Ruby Rai.
Let me do a quick flashback to the Patna of 1990. I was in class 10. CBSE had introduced the Open School examinations for candidates who had to take a break from studies. My school happened to be a centre for the exams. It was good to see girls coming to our all-boys' unit to attend those special classes. Thank you, CBSE.
When the Open School exam results were put up on the notice board, we wanted to know how our girls had fared. (Yeah, they had become our girls by then, only they didn't know that.) One particular candidate had scored 20, 20, 20, 19, and 19 in the five papers, getting 98 out of 500. Her name sounded familiar and I recalled that her father was (and still is) a mega politician from Bihar. She had fared less than 20% in the central board exams. This spoke volumes about her aptitude, intellect, and acumen.
Some, like Ruby and her parents, give in and become a part of those people. For their ilk, cheating isn't the easy way out. It is the only way out.
Soon after that, the state's board results were declared. The girl had passed with flying colours!
That girl is now in the public sphere, taking forward all the good work done by her father. And I can't name her for fear of being sued until I'm within an inch of my life.
And that's my point. Bihar is just a sad reflection of its rulers, and not just the political class. While a complete socio-political-cultural analysis of the state is outside the scope of this note, the fact of the matter is that the powers-that-be have mauled and molested it since independence without any fear of any consequence. And are continuing to do so, making Bihar into what it is. The flaw isn't with the education system or any other systems of Bihar. It is with the people who are meant to be responsible for implementing those systems.
Some, like Ruby and her parents, give in and become a part of those people. For their ilk, cheating isn't the easy way out. It is the only way out. How would Ruby know what Political Science is, if her teachers, and their teachers, are also the products of the same set up? Test them, and even they would fail the Board examination, confusing Political Science with Home Science. "Tulsidas Ji, Pranaam," was the only line she famously wrote in the essay on the poet-saint Tulsidas in her re-exam. My belief is that her tutors may also not be able to go beyond this.
The rest don't give in. They quietly struggle, work hard, become engineers, doctors and civil servants, some even write long treatises on what is wrong with the state of affairs in Bihar. And while Bihar never leaves them, they do leave Bihar. The brain-drain is a sad, continuous reality for the state.
From my batch itself, barring the classmates who had family businesses in Patna or who got government jobs in nationalised banks and insurance companies, most of us are out of the state. I am talking about people who owe their identities, thought processes, and individualities to Bihar, and proudly so. Only, we are not in Bihar. Neither do we want to be there. Because the ones that go back – especially the ones who are churned out of the IAS factories – quietly become those people. Agreeing with, and sometimes even spearheading, the sorry state of affairs.
The exposé of Ruby Rai, therefore, is a good thing. More than probing the cheap tactics used to get her to top the board exams, I'd like to question this rather ballsy bravado that led state officials to get the girl to face cameras and journalists – and actually believe that they would get away scot-free.
THAT must die. My heart bleeds for the scars she must be getting, but then, all that she had to do was study some. Read. Work hard. That's what most kids her age do. Even in Bihar. She was the privileged one. Her parents had money. She could have asked them to get her the best tutors, the best teaching tools, the best education. Instead, "Maine to papa se kaha tha pass karwa deejiye, unhonen toh top hi karwa diya," is the route she took.
She made a mistake. She needs to pay for it.
So that things are not taken for granted any more. So that the likes of Bachcha Rai, the principal of the Vishun Rai College, and Lalkeshwar Singh, the former chairman of Bihar State Education Board, get arrested. So that the outrage forces the administrative class to take preventive and corrective action. Across spaces. I hope there are many more like her that get exposed.
Yes, Ruby Rai is all that is wrong with Bihar. But Ruby Rai may just become all that will be right with Bihar.
Ruby Rai Ji, Pranaam!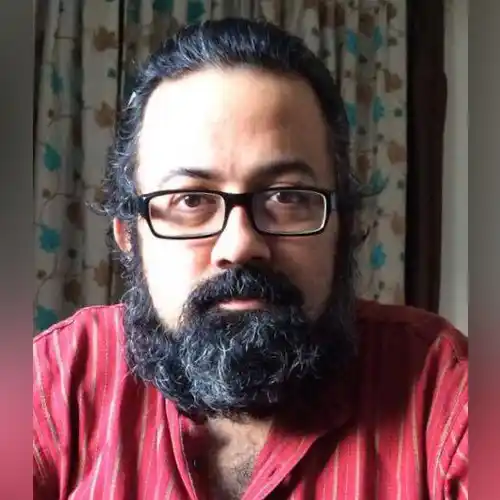 Vaibhav Vishal is a writer based in Mumbai. He tweets as @ofnosurnamefame and can be found on www.ofnosurnamefame.com when nobody is watching.